If you are thinking of spending an incredible holiday, in this article we are going to show you 5 incredible things to do in Gran Canaria in August. A list of essential plans to make the most of the best month of the summer and adapted to any condition in which you travel.
Gran Canaria is an island full of diversity where we can find all kinds of options: from spending an unforgettable day at the beach to enjoying a hiking route that connects us directly with nature. This island is a beautiful miniature continent where you will find treasures for all kinds of tastes.
You can have a different plan for every day of your holiday and you won't have to repeat anything, unless you want to. We warn you that more than one of these options will leave you wanting more.
Are you ready to discover what to do in August in Gran Canaria?
5 things to do in Gran Canaria in August
Each of these plans is designed so that you can get to know, as far as possible, the most famous places on the island.
1. Visit Agaete
One of the most interesting stops is the coastal town of Agaete in the north of Gran Canaria. In August the sun bathes its white and blue houses, giving a magical atmosphere to one of the most peaceful places in Spain.
Its natural swimming pools are famous all over the island and the pure waters of the Atlantic will recharge your batteries and your soul when you take a dip in them.
2. Vegueta
One of the most historic places on the island. A little piece of post-colonialism can be found in the oldest quarter of the island's capital. Its colonial houses with beautiful balconies will make you feel like you are inside a 16th century poetic work. A stroll through its tiled streets and some tapas next to the historic quarter at the end of a day's shopping in Triana Street will give you incredible sensations.
3. Maspalomas Dunes
One of the most beautiful natural miracles and monuments that you can find on the shores of the Atlantic. This sea of golden sand thousands of years old will conquer every one of your senses.
Get your best camera ready or prepare your mobile phone to take a good battery of photos from all perspectives. The dunes of Maspalomas are probably one of the most beautiful and unusual places in Spain. Enter them and feel like you are in the middle of a desert where the sea air will fill your breath with incredible sensations.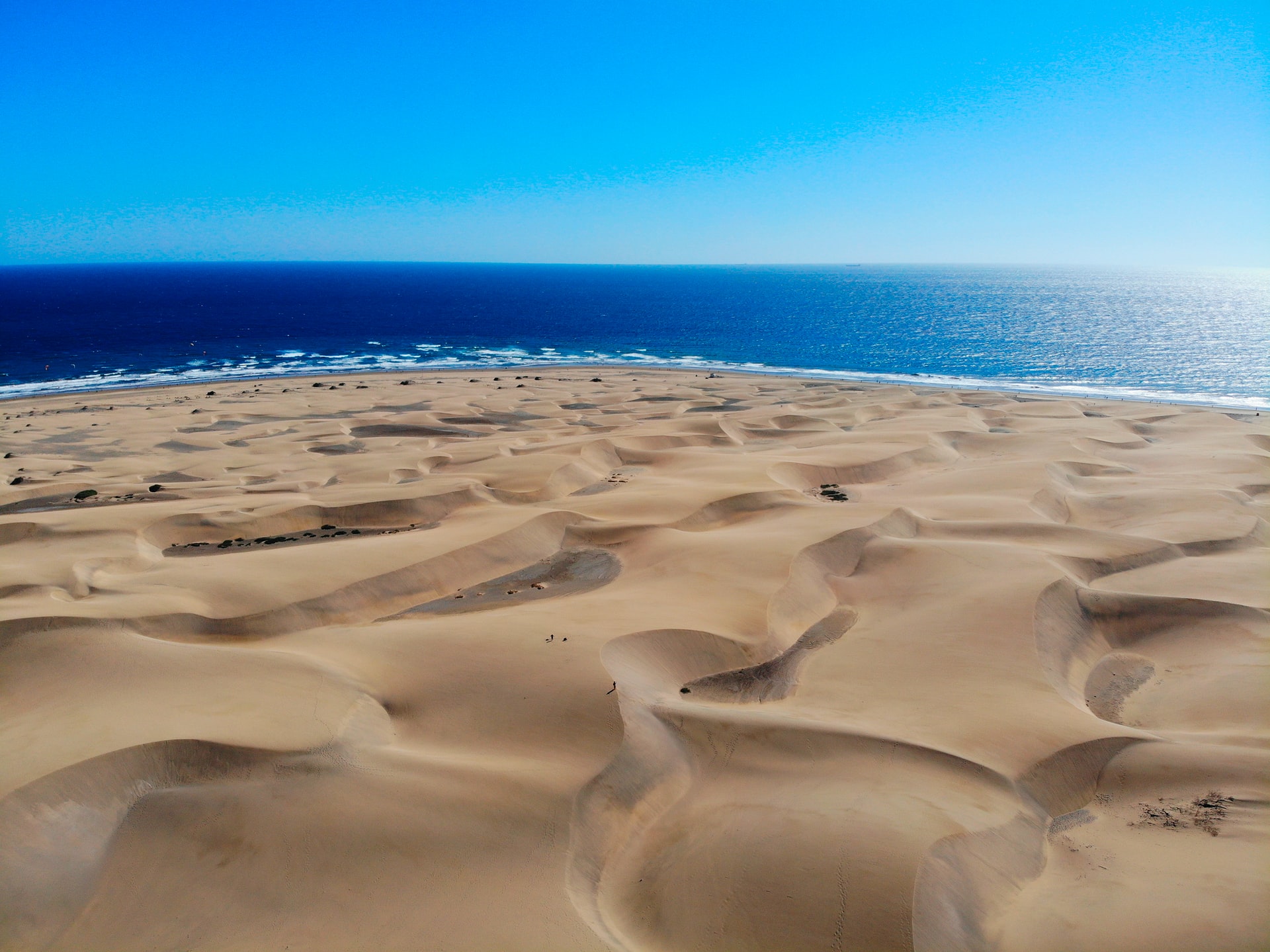 4. Spending a day at the beach
The many beaches on this island makes spending a day enjoying the sea and the sand one of the best things to do in Gran Canaria in August. At the height of summer you have to spend a day at the beach.
There are beaches of all styles: from golden sand to pebble beaches, from the iconic black volcanic sand beaches to the natural swimming pools that are scattered all over the island.
5. Holidayworld Maspalomas
And if what you want is to have fun to the maximum and have endless and different sensations for a day… go to Holidayworld Maspalomas. An amusement park totally refurbished and equipped to spend a whole day there.
Iconic and exciting attractions to have a great time with family or friends. A bowling room which is the largest in the archipelago and one of the best in Spain. 4 escape rooms, a karaoke room with a huge catalogue of songs to make you laugh or show your talent to your friends. And a gastronomic market to taste a little bit of different gastronomic cultures of the world and have a spectacular lunch or dinner in a place embraced by the best climate in the world as Maspalomas.
We leave you a link to each of the plans you can experience at Holidayworld Maspalomas: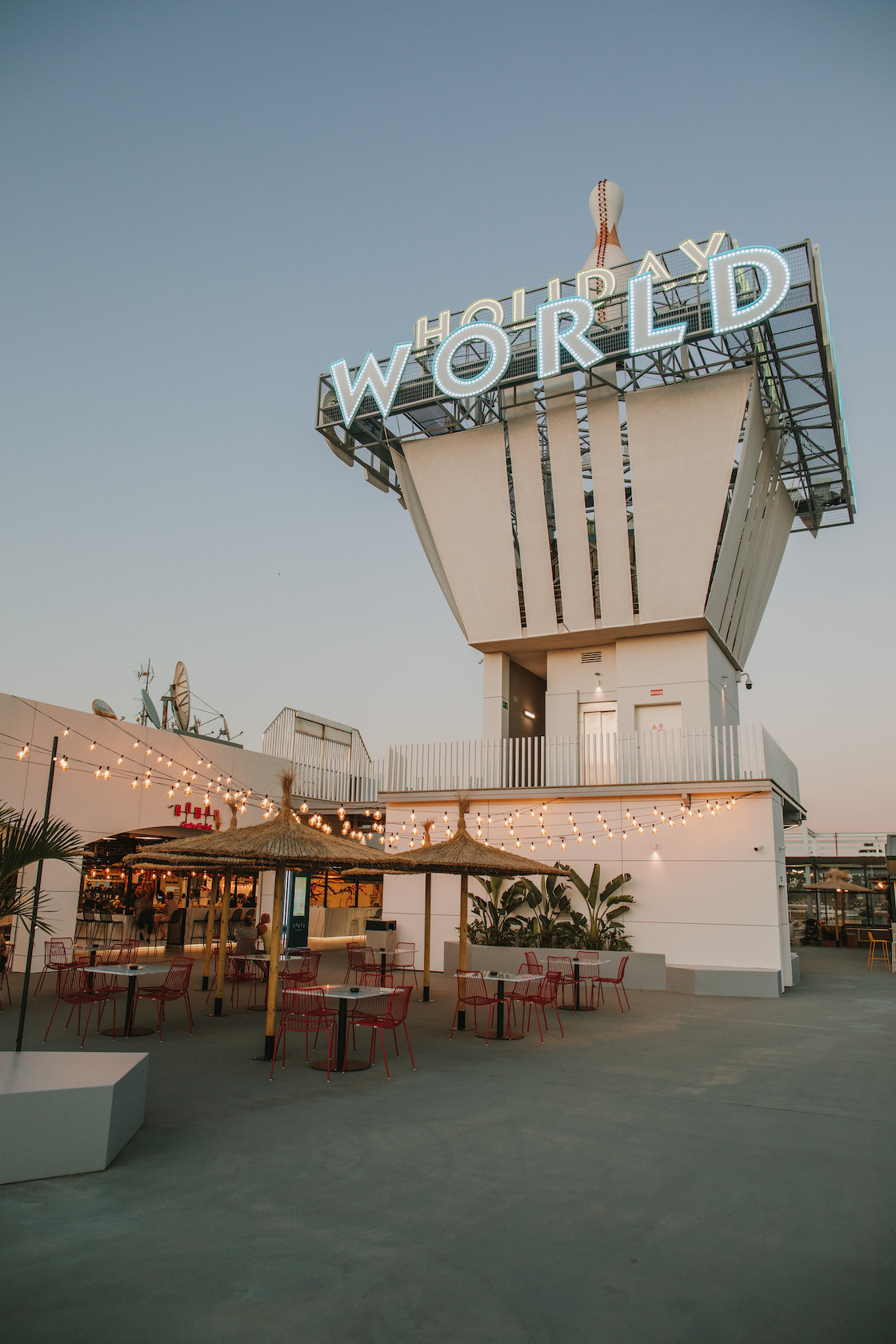 August holidays in Gran Canaria: the summer of your dreams
A list of things to do in Gran Canaria in August and a summer ahead to disconnect from routine and get the holiday you deserve. Because this miniature continent is made to be enjoyed. Come and live the summer of your dreams and make a note of these five great plans that we have suggested.