Are you in Maspalomas? You are lucky! You probably already know this, but there are few places as paradisiacal as Maspalomas to spend time with family, friends or with a partner: probably the best climate in the world, where summer is permanent.
In addition to this spectacular climate, Maspalomas is of great interest to tourists, with a wide range of activities of various kinds, as well as the courtesy of its people, and also its wide range of cuisine.
All this makes Maspalomas a place you must visit, and where you will find a wide range of leisure options that will undoubtedly make you repeat and repeat. And among them is food, as you can have a really good dinner in Maspalomas.
The best places to have dinner in the south of Gran Canaria
If you visit the south of Gran Canaria you will know that the evenings become endless with a time that invites you not to leave the table as you are spending memorable moments with the company you have chosen.
Terraces, unique spaces and places with tremendous charm await you in Gran Canaria, because if you decide to go to any of these 5 places for dinner in Maspalomas, we guarantee that the experience will be a success. Will you join us?
1. Atelier Cocktail Bar – Av. Estados Unidos, 28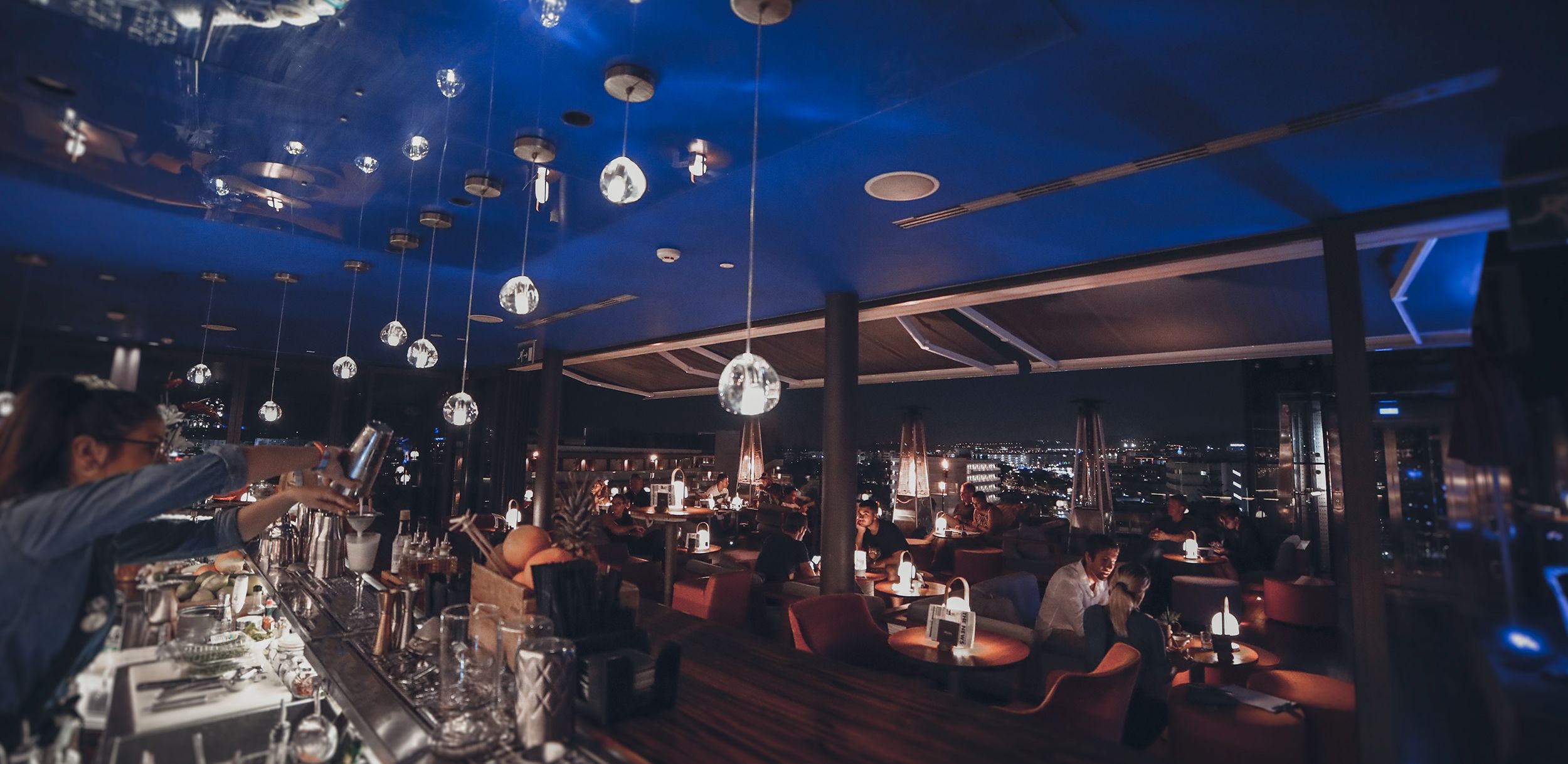 You can't miss Atelier cocktails if you visit Maspalomas! For the cocktails, different and fun, and for much more. Atelier Cocktail Bar is a space where you can receive close and special attention, that added value where the human factor is its fundamental pillar.
Its approach is to merge the different arts starting from the cocktails, the cuisine, the confectionery or the craftsmanship in a new form of expression: the experience does not end with the drink, it continues to evolve through the small pairings that are proposed with each cocktail, which is not a simple decoration, but the continuation of the cocktail, completing it, contrasting it, pairing it or simply interacting with it, proposing a different and fun cocktail.
From this cocktail bar located on the eighth floor of the five-star Bohemia Suites & Spa hotel, they pursue a work and life philosophy that favours local seasonal products and their producers, exalting the best raw materials through their suggestive creations. You want to try them now, don't you?
2. Maspalomas Golf Course Restaurant – Av. Touroperador Neckermann, 0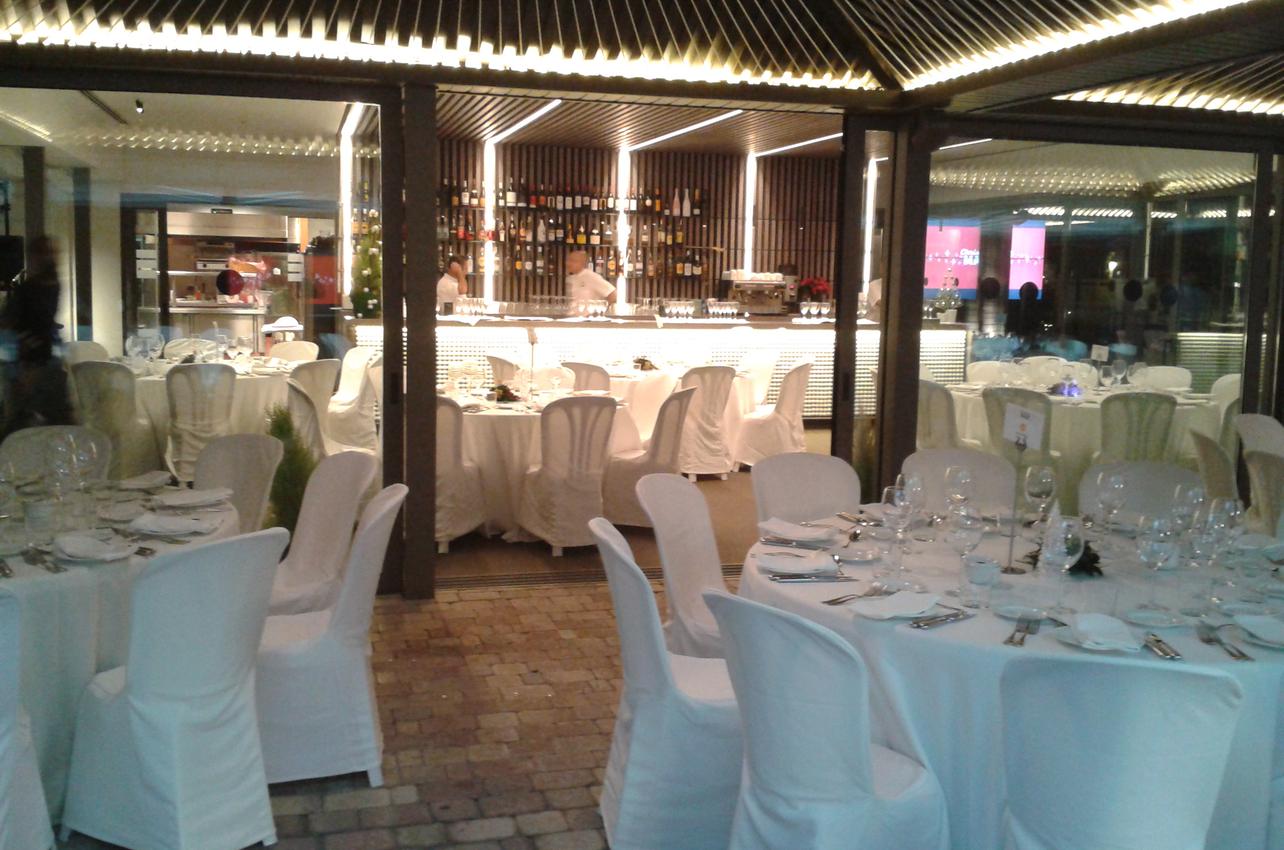 Maspalomas Golf Course Restaurant is an option not to be missed as one of the 5 places to dine in Maspalomas. Located inside the Maspalomas golf course, next to the dunes of the same name in a relaxing and pleasant atmosphere of the south of the island, with unbeatable views.
The restaurant offers quality signature cuisine, with meat dishes, salads, vegetables, soups, fish and pasta, with specialities that vary constantly, all made with top quality natural products. The menu is designed with golf lovers in mind, who avoid copious meals.
What to drink? We would recommend as a starter the courgette carpaccio with parmesan cheese and vinaigrette, and as a main course perhaps the baby squid with warm chives and pistachio vinaigrette. But really everything is delicious! Do you dare to visit them?
3. Restaurant Umiaya – Av. de Gran Canaria, 80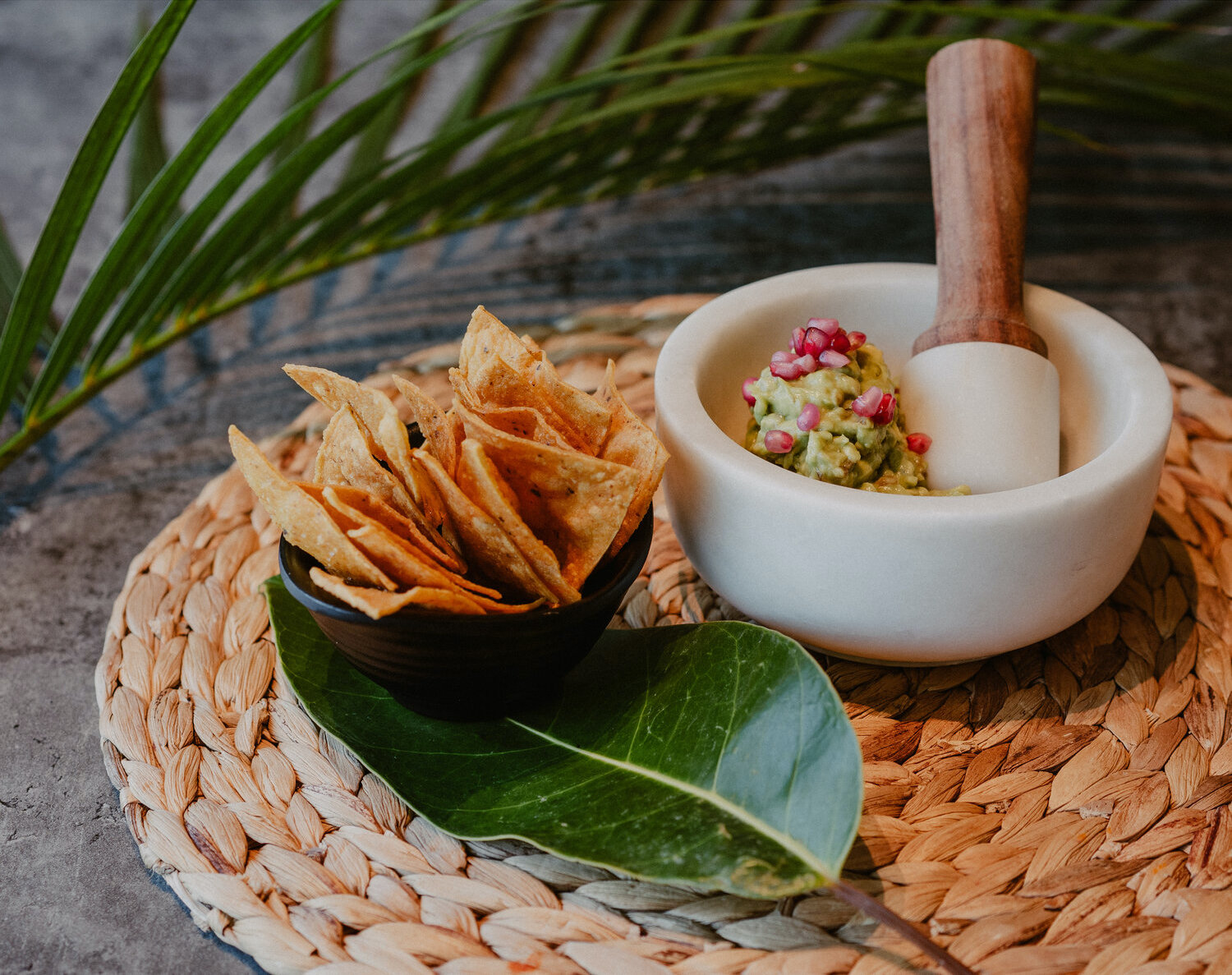 Looking for a different experience? You'll find it at Restaurante Umiaya. They define themselves as "the union between earth and sky. A place once impregnable that today, will be part of your life". Travel to the past to taste the present, because Restaurante Umiaya should be present in our list of 5 places to dine in Maspalomas.
Germán Ortega's cuisine reflects respect for tradition and the influence of world cuisine. He is able to turn the act of eating into something spiritual and sacred, and from today you will enjoy an experience you will remember!
4. Nomad Gastro Market – Av. Touroperador Tui, top floor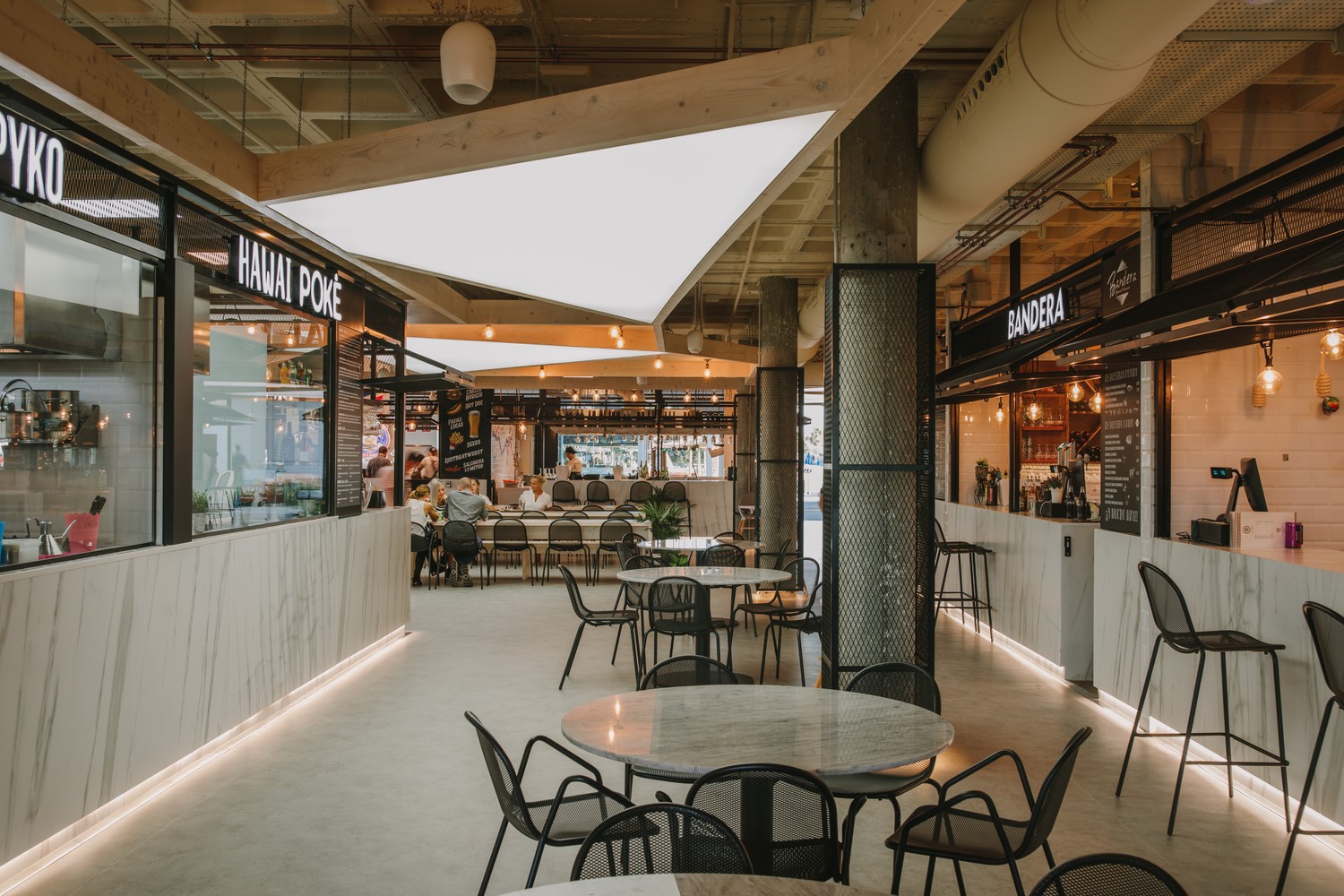 If you are in Maspalomas, it is literally impossible that you have not heard of Nomad Gastro Market. This gastronomic market, located in Holidayworld Maspalomas, is without a doubt the most fashionable space in the south of the island. 14 exclusive gourmets for adventurous palates.
Led by some of the island's leading public catering businesses, at Nomad Gastro Market you will find a journey of smells, flavours and colours for the five senses through fourteen catering units and a gastronomic proposal that exceeds 400 culinary references, which are framed in a large space of 2,100 m2 including a terrace of 1,100 m2 and a stage for musical performances.
Here we will find a commitment to a cuisine for all audiences, under informal models, in which the dishes to be shared are the rule as a formula for eating at moderate prices.
5. Swing Bowling & Restaurant – Av. Tui Tour Operator, ground floor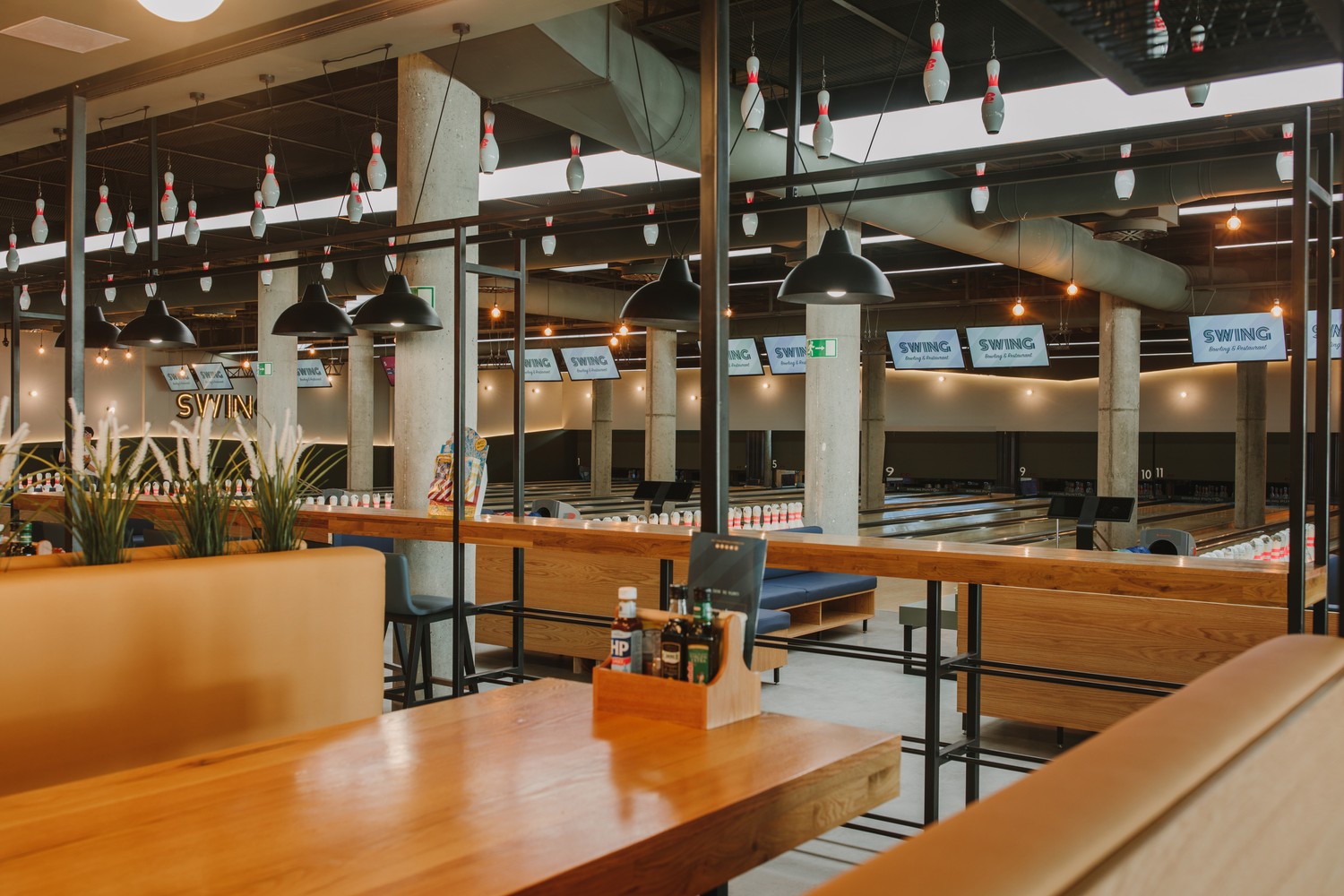 Do you like bowling? Whether the answer is positive or negative, Swing Bowling & Restaurant is for you. Combining food in a more informal and sporty atmosphere, Swing Bowling & Restaurant on the ground floor of Holidayworld Maspalomas offers an interesting option for everyone, whether you are travelling with your family or with your group of friends. Its menu has been recently renewed, and you will find food for all tastes.
Bowling is a great pleasure, but you'll elevate it to an unknown dimension while you replenish your strength in this cozy space, where you'll find ribs (accompanied by pineapple, grilled vegetables and spiced potatoes), tasty hamburgers (especially the irresistible one with beef, cheddar cheese, tomatoes, lettuce, bacon and deluxe potatoes), bao bread (Asian specialty that will surprise you), nachos or pizzas, and don't forget the desserts! Come and enjoy this new experience with your family and friends, you'll be back for sure, we guarantee it!
Unforgettable places to dine in Maspalomas
And you, where will we see you next having dinner in the south of Gran Canaria? Maspalomas is much more than sun and beach. Here the nights are enjoyed like nowhere else, and even more if you accompany it with a good dish or a good drink. Don't let it pass you by! These 5 places to dine in Maspalomas are waiting for you.