Are you on the island and want to eat a good pizza? Or perhaps you like a good dish of pasta or a recipe from the wide variety of Italian cuisine. In this article we show you our selection of Italian restaurants in Gran Canaria so that you can enjoy the best of a cuisine that has conquered the world with flavour, purity and authenticity.
No doubt, food in Italy is almost like a religion, and over time it has become one of the most recognized in the world. As you probably know, the gastronomy of Italy is very varied. It reflects the cultural variety of its regions as well as the diversity of its history.
It is a cuisine with a strong historical and traditional character, varied thanks to each of its regions and inheriting long traditions, which has managed to perpetuate ancient recipes such as the aforementioned pizza, a dish from Naples par excellence, among many other Italian dishes that can be enjoyed today anywhere in the world.
The 10 best Italian restaurants in Gran Canaria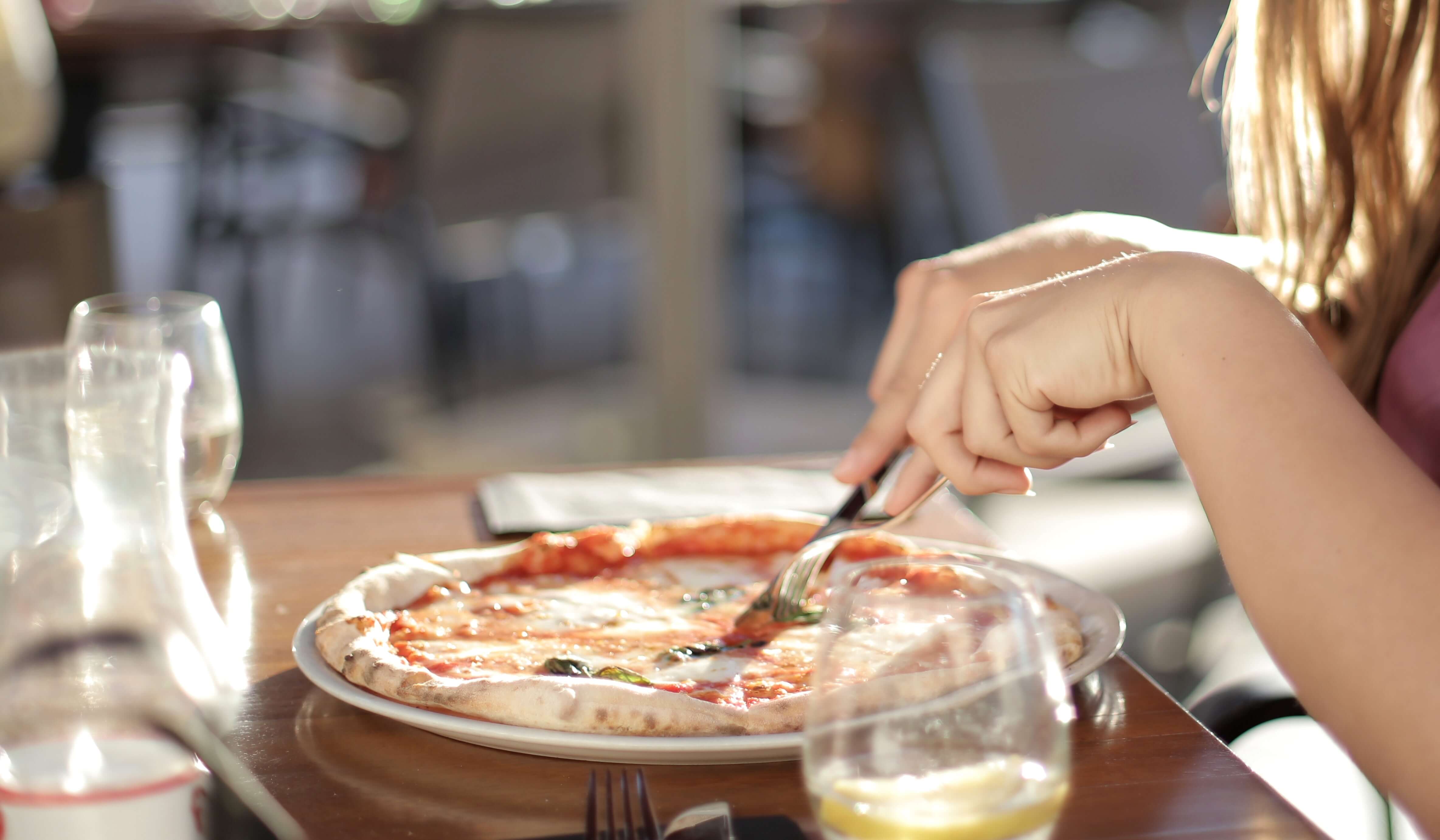 As you probably already know, in the Italian cuisine a great variety of aromas and flavours representative of the Mediterranean come together and are mixed. Really enjoying Italian food is a delight for the senses. If you like Italian food, and you are in Gran Canaria, you are lucky. In our island you can find excellent alternatives to enjoy the gastronomy of this country. Discover with us the 10 best Italian restaurants in Gran Canaria.
You will love them!

1. Restaurante Italia, by El Caldero
Nomad Gastro Market, Holidayworld, Av. Tui Tour Operator
All the flavour of Italy in a different way can be found in Restaurante Italia, by El Caldero, a delicious Italian street food with slices of pizza, pasta, salads and the most varied Italian creations to make your stay at Nomad Gastro Market a pleasure… at the best price. El Caldero also has another recently opened restaurant, in Meloneras, which is a specialist in rice dishes that have already won international awards.
2. I Due Galli
Carr. de San Andrés, 22, Arucas
A perfect option if you want to try one of the best Italian restaurants in Gran Canaria. Arucas is a perfect place in Gran Canaria to try Italian pasta before or after visiting its impressive historical centre, crowned by an imposing church overlooking green mountains, or taking a dip in one of its beaches.
Its menu presents a wide variety of dishes prepared with love and an unmistakable Italian touch without losing sight of creativity. For example, they have patented the galician pizza. Delicious, don't miss it!
3. Labrador Ristorante Italiano
Calle Ángel Guerra, 12, Montaña la Data
In Montaña la Data you can find a very special restaurant. The Labrador is a place where the cook takes up his natural setting, the kitchen, where customers can admire the art of preparing dishes in an intimate atmosphere and where the large plants create wonderful choreographies and the water sweet melodies. It is based on seasonal products and its menus will change very often. Bread, desserts and pasta are homemade.
4. Mi Casa Tu Casa
Calle Fernando Guanarteme, 23, Las Palmas de Gran Canaria
Among the 10 best Italian restaurants in Gran Canaria, and in one of the most popular districts of Las Palmas de Gran Canaria, this establishment presents a menu of Mediterranean cuisine with an Italian accent, in which homemade pasta and excellent service stand out.
Its courgette and prawn millefeuilles or its famous gnocchi (gnocchi)cooked in the genuine style of the transalpine country stand out. We bet you want to try them immediately!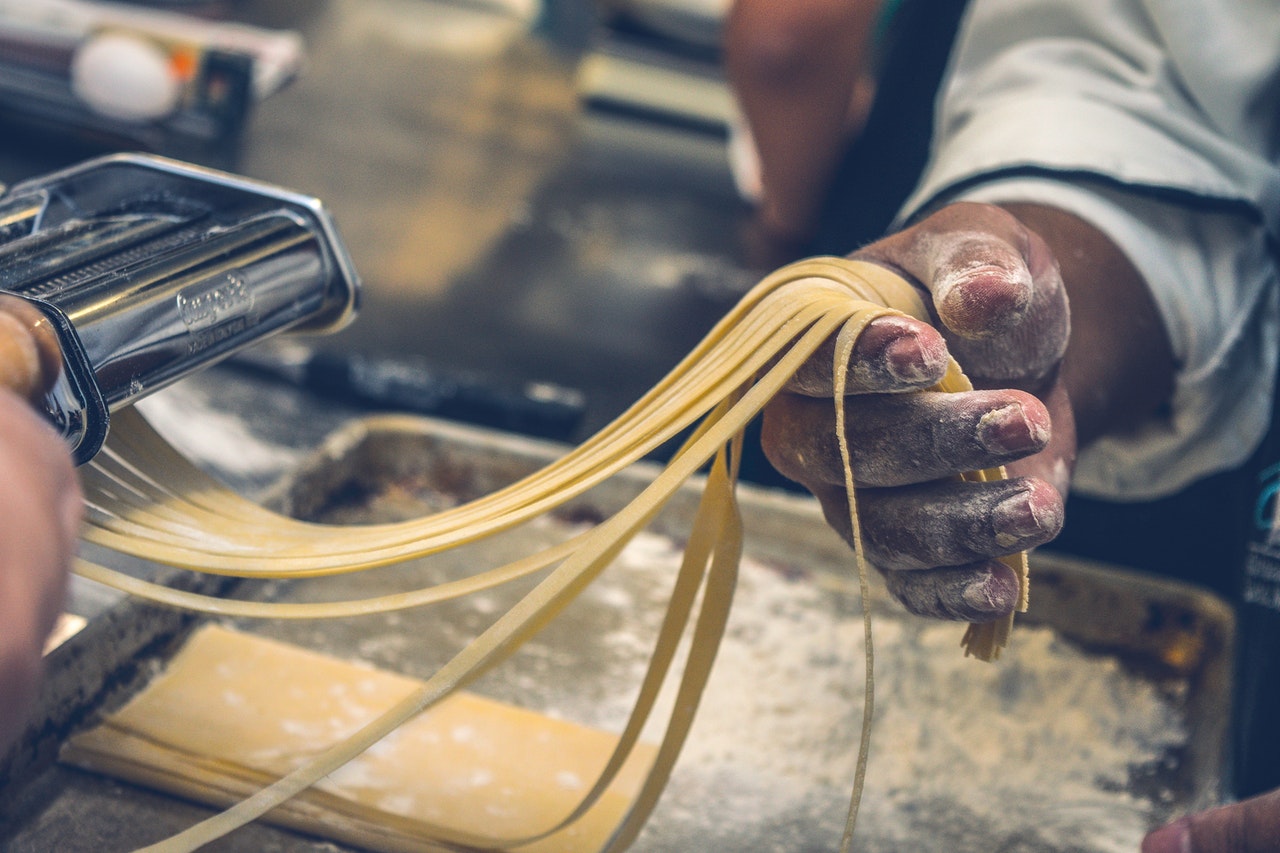 5. Helamore
Nomad Gastro Market, Holidayworld, Av. Tui Tour Operator
Few things are as Italian as ice cream. In Helamore you will find exquisite handmade ice creams made with love and perfectionism to find the perfect taste, texture and quality. They seek to offer a quality and tasty artisan ice cream, and they are proud to have achieved this.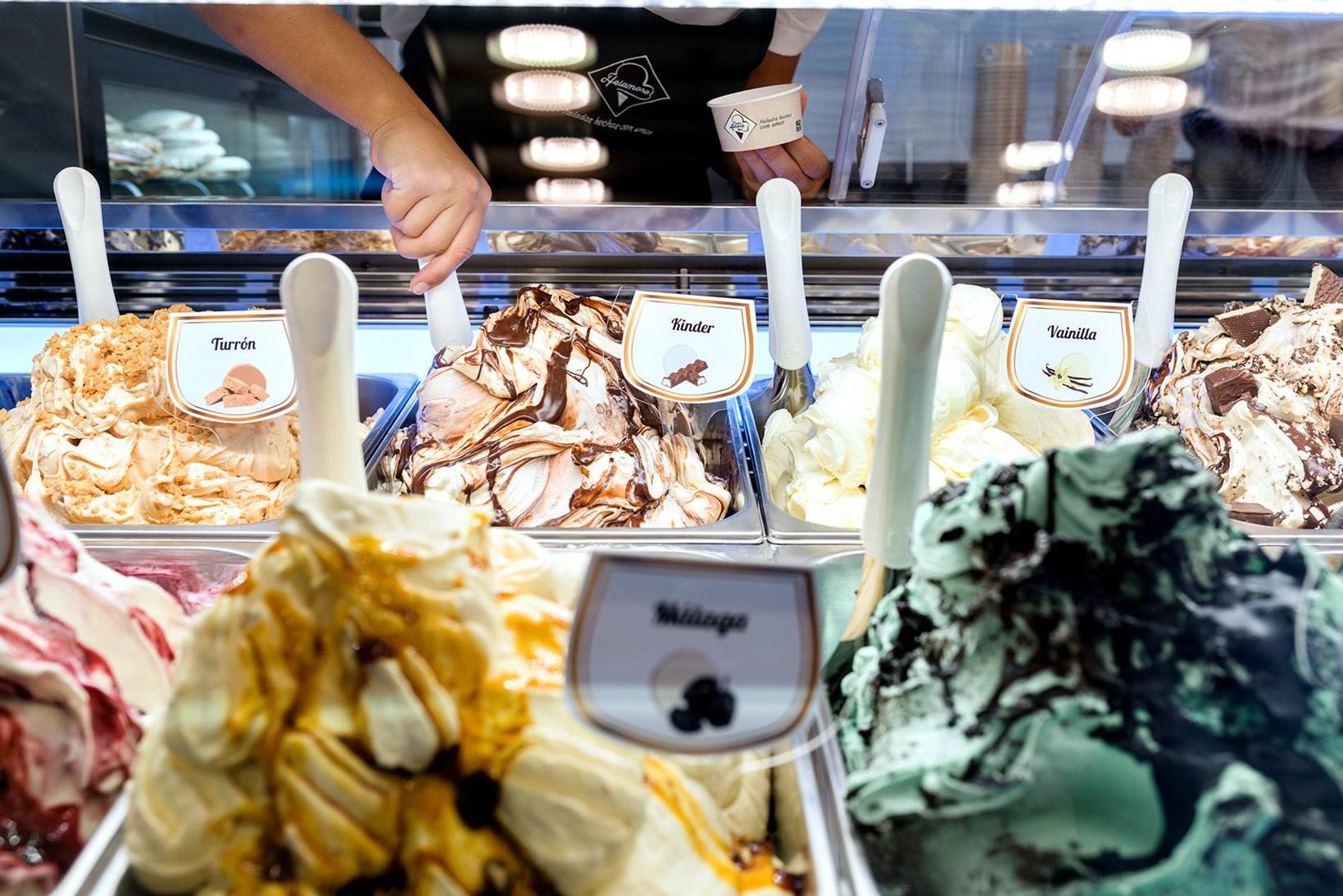 As their name indicates, Helamore, are ice creams made with love, and for this they count on the experience of their master ice cream maker Danilo Cappaand his team who elaborate and shape their delicate ice creams. They use the best raw materials from Italy and local products for their production. And in Helamore they think of everyone, and in their establishment you can enjoy vegan products and vegetable drinks.
6. Luigi Miura
Calle San Pedro, 9, Las Palmas de Gran Canaria
It is one of the undisputed kings of Italian cuisine in the capital of Gran Canaria, which is why it must be among the 10 best Italian restaurants in Gran Canaria. Located in the heart of the city, they have made their passion for good food their hallmark. Their dishes, made with fresh pasta prepared in the distinguished premises of the historical centre, promise unique gastronomic sensations.
In their splendid menu, they are unmissable creations as irresistible as the black sea ravioli stuffed with sea bream and prawns washed down with seafood sauce. Delicious!
7. Sapore di Mare
C/ Dr. Grau Bassas, 58. Playa Chica de Las Canteras, Las Palmas de Gran Canaria.
A real culinary epicentre with an Italian flavour on the beach at Las Canteras, this restaurant is a real winner with its dishes full of fresh and tasty seafood. Kitchen with presence, impeccable service and luxury views are its three confessed secrets of success on the beach. It definitively has to be one of the top 10 Itailan restaurants.
You want to come?
8. Hostería del Teatro
Calle Pelota, 18, Las Palmas de Gran Canaria
Elegant and quiet restaurant, located in the beautiful surroundings of Vegueta, its innovative kitchens produce dishes of enormous quality that the palate appreciates instantly. Haute cuisine served by an attentive staff, one of its great specialities is risotto and this is reflected in its varied menu suitable for all tastes. Its proposals for vegetarian diners shine with their own light.
Recommendable!
9. Healthy Be Good
Nomad Gastro Market, Holidayworld, Av. Tui Tour Operator
A model of totally vegetable, natural, certified gluten-free food, free of lactose, preservatives and additives, industrial products and animal derivatives, and with a strong root that links it to Italy, the country of its creator. All the dishes have been studied by Dr.Mariano Marino, according to the principles of the Healthy Natural Diet, created by him, to be and to bring benefit to the own body, thanks to the content of vtamines, minerals, and antioxidants. All the dishes are fresh, homemade, using mainly local raw materials of the highest quality.
Eating Healthy be good means improving your health and wellbeing, having lots of energy to play sports or work without being overwhelmed. The dishes are well balanced and formulated by qualified nutritionists. If you like to take care of yourself, you cannot miss the opportunity to enjoy the dishes offered by Healthy be Good at Nomad Gastro Market, in Holidayworld Maspalomas.
10. ADDIO MARE
San Agustín – Shopping Centre, 3rd Floor, Local 211
ADDIO MARE offers its visitors the chance to try Italian cuisine in a different way. Spend a great time here and share its tender tenderloin, its perfectly made meat pizzaand its magnificent salmon with your friends. It is said that Addio Mare's chef prepares a tasty tiramisu, generous brownies and an attractive cake.
Come and enjoy!
And you, which Italian restaurant will we see you in? Don't miss the opportunity to enjoy all the flavour of Italian gastronomy, the 10 best Italian restaurants in Gran Canaria are waiting for you!