Since the first escape room as such in the world was inaugurated in the United States back in 2003, a lot has changed… In fact, today there are many different types of escape rooms, with corporate escape rooms being one of the most popular.
In escape rooms, a group of players are locked in a room and must use logic and ingenuity – essential to achieve the objective of the game – to solve enigmas, riddles and puzzles of all kinds before the end of a given time.
Needless to say, these escape games are a great opportunity to put Team Building into practice with the aim of improving the performance, motivation and interpersonal relations of a company's employees.
An escape game is one of the key tools in organisational development and conflict resolution, which not only improves the working environment but also allows the employees themselves to get to know another side of their colleagues without any work pressure.
For these reasons, it isn't surprising that, within the activities for companies, these collaborative games in unknown situations full of uncertainties are so popular and attractive for companies of all kinds.
In this way, we are now going to describe the many benefits for companies that decide to use one of the escape rooms set up for corporate activities that have proliferated throughout the world.
5 Benefits of a Corporate Escape Room
While an escape room is essentially a fun activity where co-workers can have a good time, an escape game has some very important advantages, such as the following: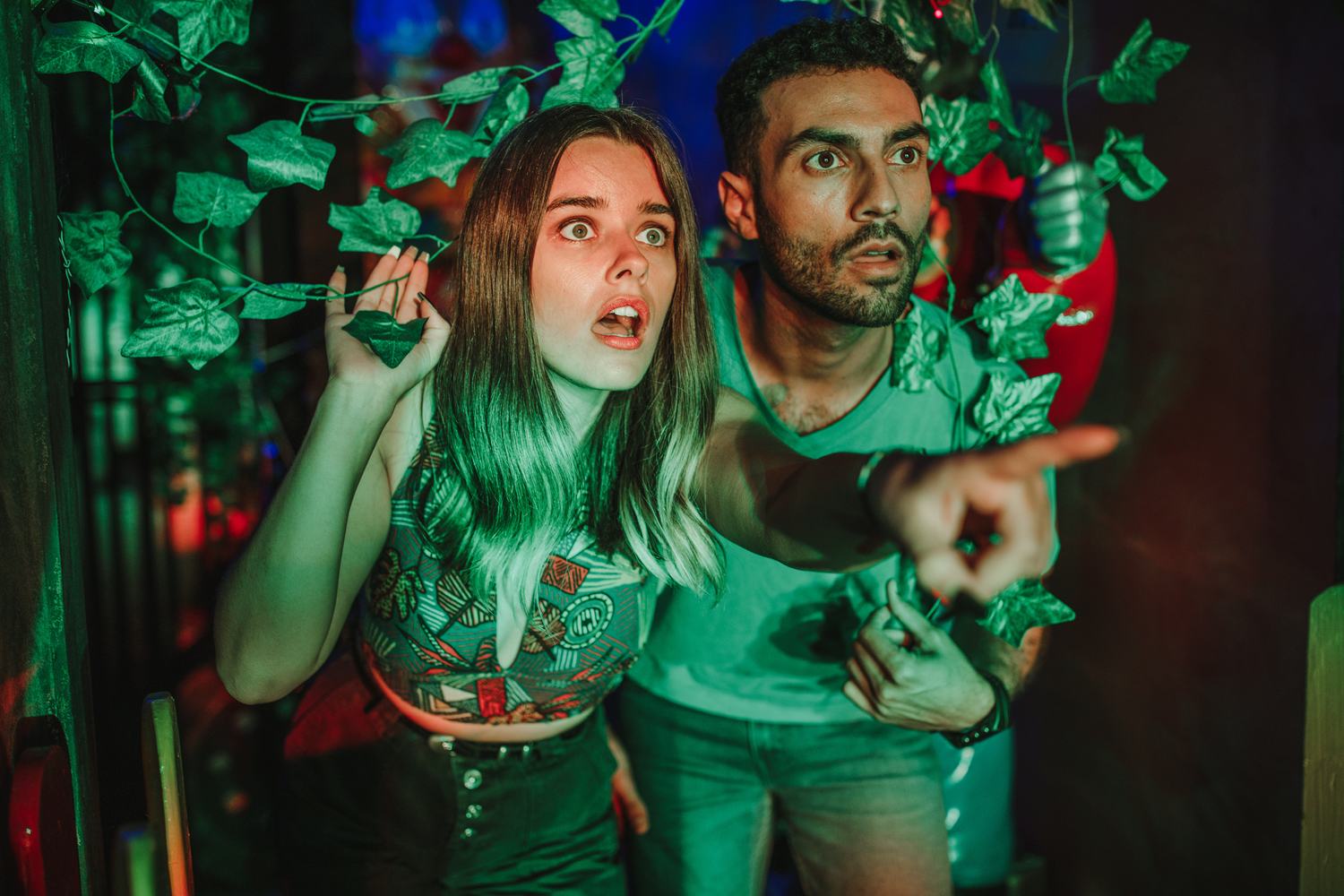 1. Communication
Communication is one of the most important and most undervalued factors within a company, if not the most important. Who hasn't asked a colleague for something with good words but hasn't been able to get what they wanted? It's not what you say, but how you say it. It's pure psychology.
That's why escape rooms help to improve communication skills by forcing players to synthesise information (i.e. clues) so that when they find clues they can summarise and convey them clearly and concisely. Similarly, in the workplace, it's essential to communicate information to others, thereby promoting transparency and company vision.
2. Teamwork
Normally, companies are made up of different departments which, theoretically, should work with each other towards a greater good. However, in reality this is very different, as there are often conflicts of interest that affect both the department itself and the employees.
Thus, teamwork and alignment are of vital importance for companies when it comes to achieving a goal. The same logic applies to corporate escape rooms, as the players have to coordinate with each other and use their skills to solve the riddles and get out of the room.
3. Motivation
Getting out of the day-to-day routine and doing group activities that workers enjoy is scientifically proven to increase productivity. So it isn't surprising that rotating shifts are becoming more and more frequent.
The fact is that feeling first-hand that the company cares in some way about the happiness of its workers is something that really fills you up and encourages you to continue giving the best of yourself. Thus, an escape room is a great option for employees to have a good time and leave work conversations aside.
4. Against the clock
It's important to be able to adapt to changes and react as quickly as possible in today's competitive working environment. Therefore, the time limit of the escape games is a factor that increases the adrenaline of the players, since otherwise it wouldn't be a real challenge.
For a teambuilding activity such as a corporate escape room to be really effective, employees have to face a challenge against the clock successfully and feel that they have completed it as a team.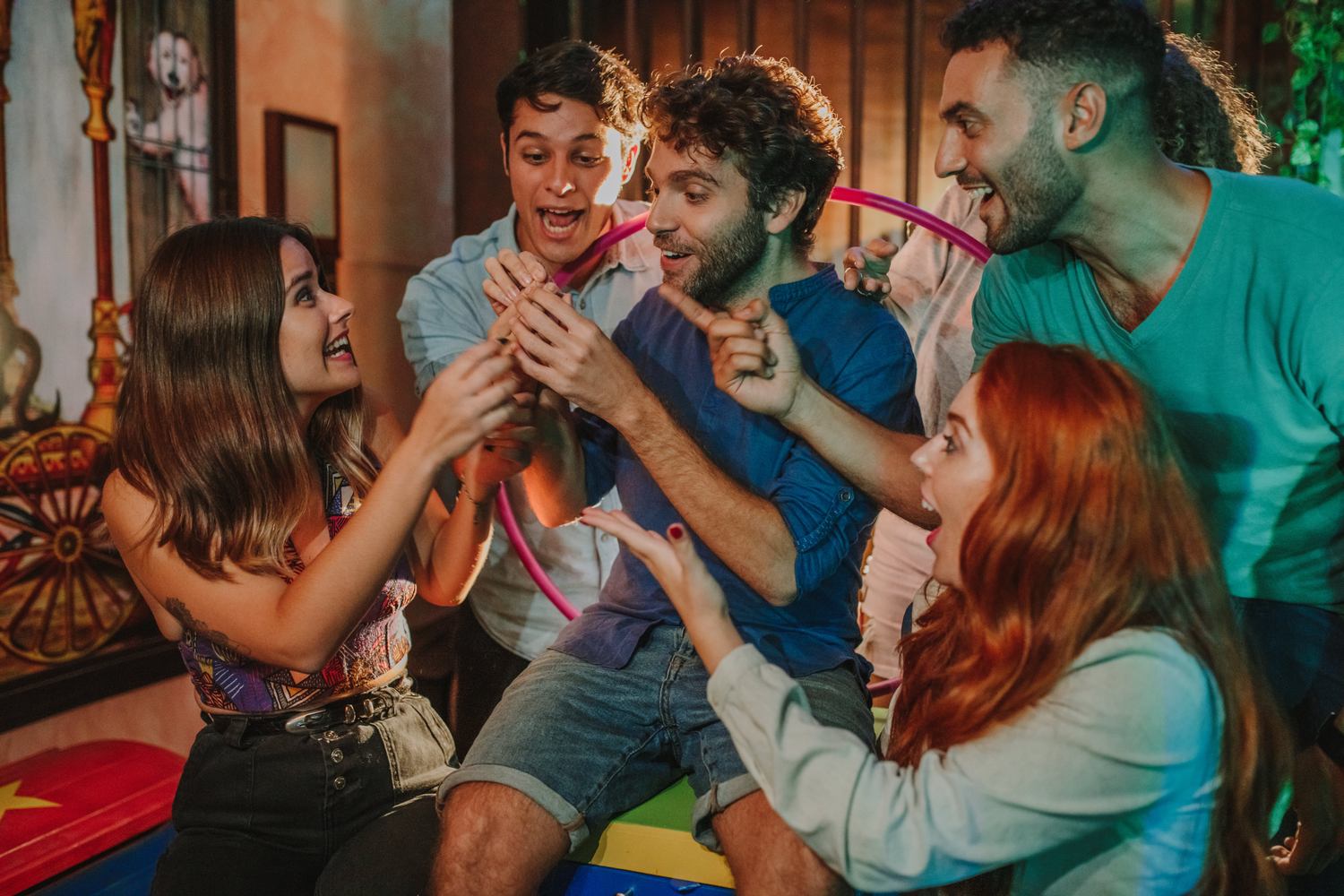 5. Creativity
Facing difficult times requires different points of view and creative thinking to unblock the situation. This can often be seen in the working world. In fact, it's known as brainstorming.
In an escape game, ideas are developed and shared to get out of the room, which can help workers create new products or adapt existing ones by adding features that weren't even considered before. Of course, all ideas must then go through a feasibility analysis.
Escape rooms for companies in Gran Canaria
Absolutely all of the above points are important within a company. Indeed, all employees have special skills that are unknown until they're confronted with an unusual situation such as an escape game.
Team problem solving under pressure, consensual decision making, initiative and leadership, critical and creative thinking, cooperation and division of labour, internal conflict resolution, communication and listening skills, strategy and flexibility are some of the benefits of a collaborative escape game.
And if you're looking for the best corporate escape room in Gran Canaria, the answer is Anthology Escape Room at Holidayworld Maspalomas and its four themed escape rooms: The Hound of the Baskervilles, 50's Rock & Roll, The Greatest Show on Earth and Around the World in 80 Days.