Not sure what to do in Gran Canaria and fancy trying something different? Would you like to do something original and above all fun, with your friends, your family or your partner? We have studied hundreds of plans to do in Gran Canaria during the week, the weekend or even today, and we have selected the 3 most fun and different ones, so that you can enjoy a unique experience that you won't forget! If you don't know what to do in Gran Canaria, we give you 3 great plans to enjoy on the island that you probably didn't know about.
Different plans in Maspalomas
Gran Canaria stands out for having a multitude of leisure options, although it is in Maspalomas where many of them are grouped together. Whether you are travelling as a family with children, with your group of friends or as a couple, in Maspalomas you can find some of the most attractive alternatives for fun in the south of Gran Canaria. The leisure options offered by the municipality are limitless, but today we would like to highlight those offered by Holidayworld Maspalomas.
The leisure centre, recently renovated, has many alternatives to make that plan that you didn't know a moment to remember. Among all of them, today we would like to highlight 3, absolutely different from each other, and among them you will surely find the perfect one for you and for those who accompany you. Don't hesitate, visit Holidayworld today and live that plan that you don't expect or even know in a different way!
For families: Wooland Fun Park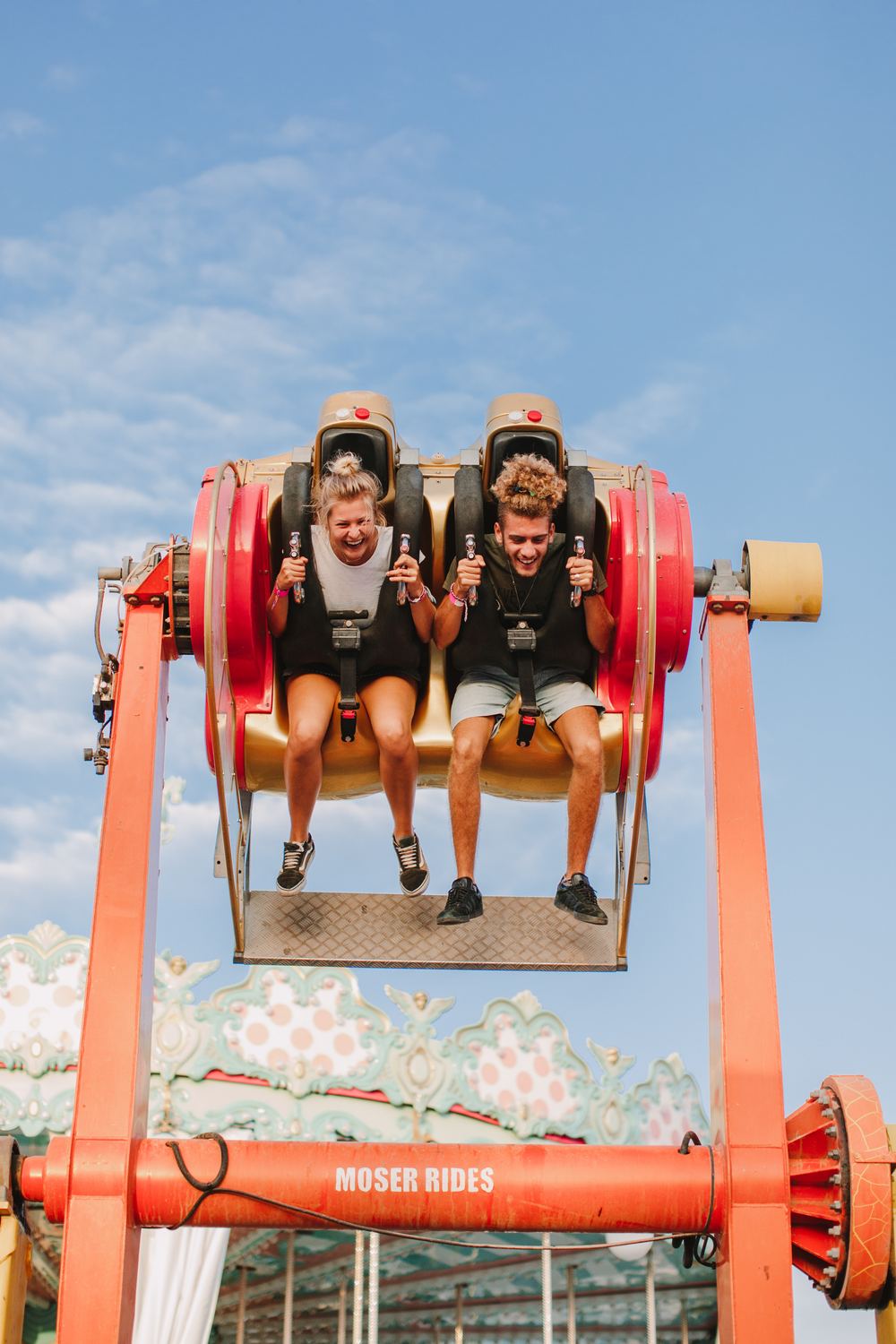 If you are a family, or travelling with children, few places are as special for everyone as Wooland, the amusement park at Holiday World Maspalomas. A completely renovated place that is part of the imagination of several generations, in which residents and visitors fondly remember Holidayworld as part of their youth or their unforgettable holidays.
Fun is guaranteed for you and your whole family! In Wooland you will find, among other attractions, the only rollercoaster in all the Canary Islands, a Ferris wheel that allows a 360 degree view of the entire south of the island, as well as various themed carousels, bumper cars and countless activities to keep the family together and happy.
Wooland at Holidayworld has both outdoor and indoor areas where the children's attractions will be located, which will be an advantage on bad weather days. Wooland offers all the facilities to make the family activity a success, including parking, wifi, breastfeeding area or a wide variety of restaurants. Especially if you are with your family, you can't miss it!
You probably already know this, but the Sky Drop attraction has recently reopened at the amusement park – quite an experience! With it you will feel the adrenaline rush on a 21.5 m high free fall. With the return of Sky Drop, all Wooland Fun Park attractions will be available for the first time since the grand reopening in August 2019.
Find more information about Wooland Fun Park. A perfect plan for families that you probably didn't know about yet!
For foodies: Nomad Gastro Market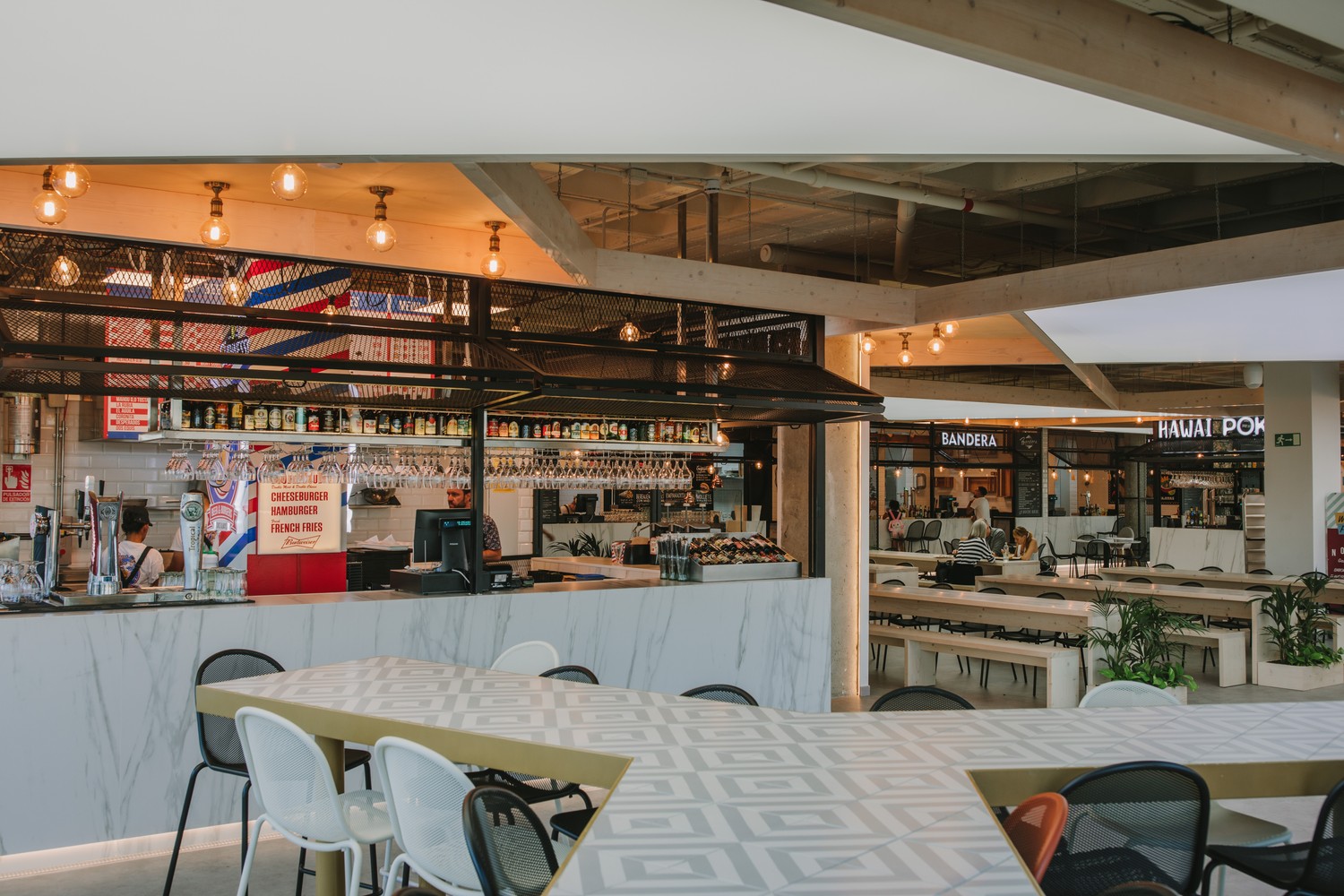 Whether as a couple, with friends or as a family, if you enjoy foodie experiences, you shouldn't miss Nomad Gastro Market, the gastronomic market at Holiday World Maspalomas. Recently opened, this gastronomic leisure space of reference in the Canary Islands is led by some of the island's leading public catering businesses.
A journey of smells, flavours and colours for the five senses through fourteen restaurant units and a gastronomic proposal that exceeds 400 culinary references, which are framed in a large space of 2,100 m2 including a terrace of 1,100 m2 and a stage for musical performances. And as you know, everything tastes better with good company! A plan in Gran Canaria that you probably didn't know about, and that we're sure you'll enjoy like never before!
The gastronomic market is tremendously dynamic, and since 2019 three new restaurants have opened their kitchens there: the Gourmet sandwich specialist Pan Comido By Revuelta, typical American food with The Kentucky, and Trattoria By Bienmesabe, for lovers of Italian food.
Find more information about Nomad Gastro Market. A perfect plan for food lovers that you probably didn't know about yet!
For groups of friends: Anthology Escape Room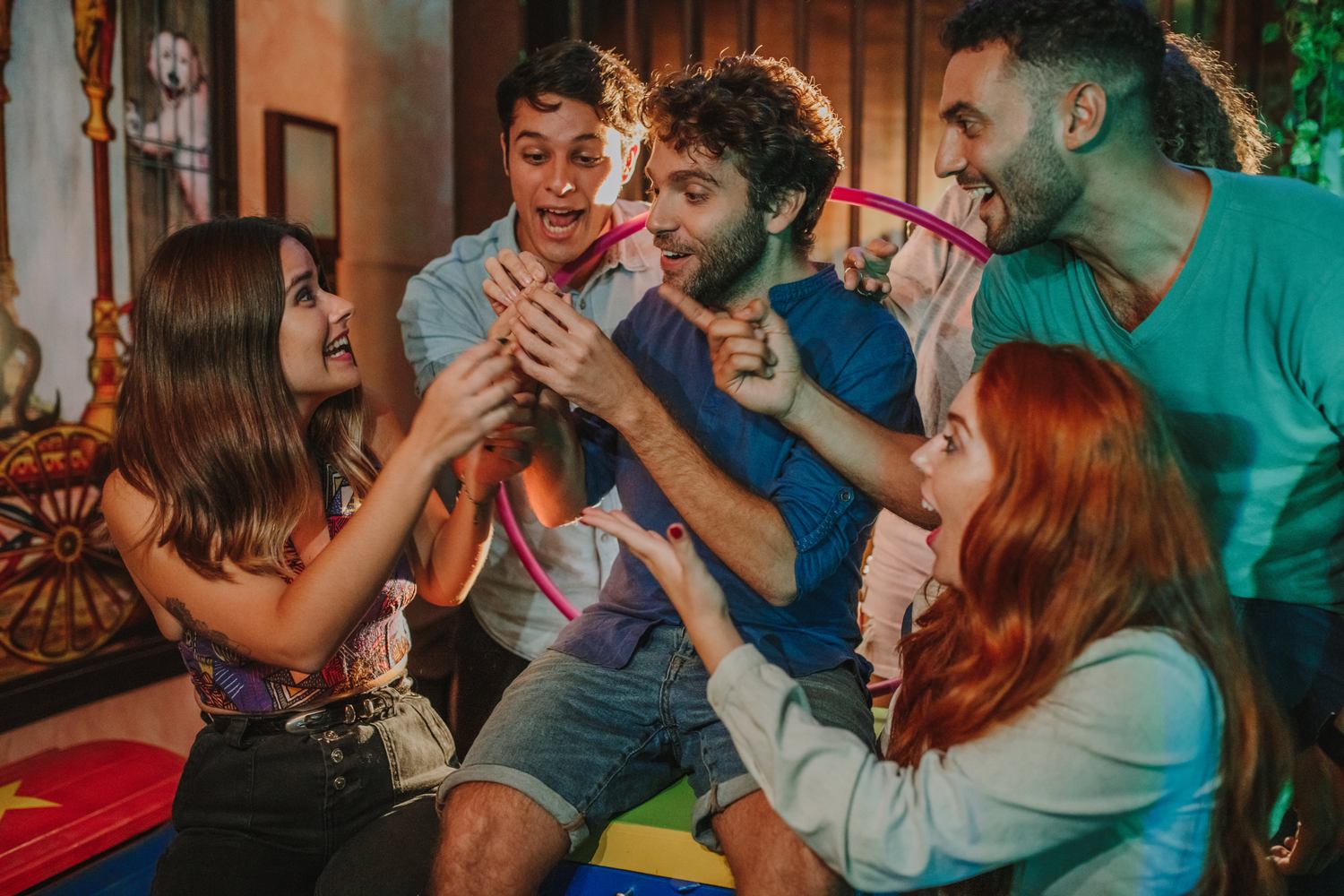 Making a plan with friends is always exciting and fun for everyone. But it is no less true that many plans are sometimes repeated, and it is easy to fall into monotony. That's why today we offer you a plan in Gran Canaria that you probably didn't know about, and that we're sure that when you try it you'll want to repeat: the escape room. The fever for games that invite you to solve enigmas in order to escape from a room has reached Gran Canaria… and in what a way!
A different experience that challenges your senses with a fun and original game system. In Anthology Escape Room Gran Canaria they have four escape rooms, one of them 100% with augmented reality, as well as live graphic adventures with different levels of difficulty, will you be able to solve the challenge? Choose your game now… and keep an eye on the clock!
It is the perfect place for multiple celebrations, from a birthday celebration to a corporate team building challenge. And each with different levels of difficulty, making them accessible to everyone.
Find more information about Anthology Escape Room. A perfect plan for groups of friends that you probably didn't know yet!
About HOLIDAYWORLD MASPALOMAS
As you can see, Gran Canaria and Maspalomas offer many different plans for you to enjoy your time even more. Avoid clichés and let yourself be carried away by imagination and debauchery. At Holidayworld Maspalomas we do the rest: offering you the most complete leisure space on the island, where you will find an activity to overcome the monotony and surprise your companions. Get to know us!
HOLIDAYWORLD MASPALOMAS is the most complete leisure centre in the Canary Islands. Located in the south of the island, it is an amusement park with more than 11,000 square metres of fun: bowling, karaokes, escape rooms, sportsbar… and much more!
In addition, the NOMAD Gastro Market offers you the flavours of the world under one roof, 14 gastronomic concepts in the purest "Street Style" style with more than 400 culinary proposals, as well as a wine, beer and cocktail bar. Don't miss the opportunity to enjoy this plans in Gran Canaria, HOLIDAYWORLD MASPALOMAS wants you to live unique experiences! JOIN the JOY!