In this article, we'll share with you some of the best tapas restaurants in Las Palmas de Gran Canaria, so you can taste the Spanish gastronomy from the Canary Islands. We recommend a trip to the capital city Las Palmas, where you'll find a large offer of all kinds of restaurants and bars. Ready to discover the best selection of delicious Spanish tapas in Las Palmas? But first…
What even are "tapas"?
"Tapas" are small plates of food typically served in bars and restaurants in Spain and other Spanish-speaking countries. These dishes are usually consumed as a snack or a light meal, often with a drink. Tapas can range from simple dishes such as olives and cheese to more elaborate meals like tortilla etc. It's common for people to order multiple tapas and share them with friends or family while socializing.
However, that's the definition of tapas in tourist resorts. Generally, bars in Mainland Spain serve an individual free tapa with every drink, because that makes people more likely to stay for another one.
Keep an eye out for jamonerías where you can get Spanish ham by the plate and tapas, montaditos (which are small breads with a wide variety of toppings) or enyesque, the Canary Island equivalent to tapas. However, in Gran Canaria you can find many restaurants in bars where tapas are part of their menu as a kind of starter. Let's get into where to have the best tapas in Gran Canaria!
Where to eat tapas in Gran Canaria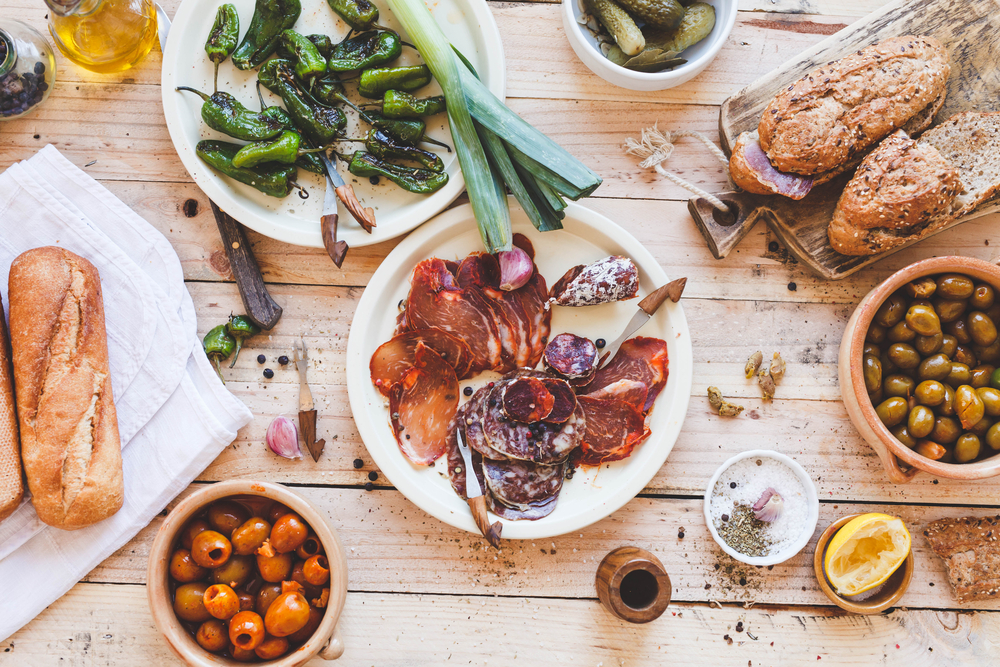 You can't mention tapas in Gran Canaria without talking about the weekly tapas night on Thursdays in the Old Town of Vegueta, in Las Palmas. Here you can go from bar to bar and enjoy a drink with affordable tapas or montaditos to go with it.
Apart from that, here are our top 5 places to enjoy tapas:
1. Mercado del Puerto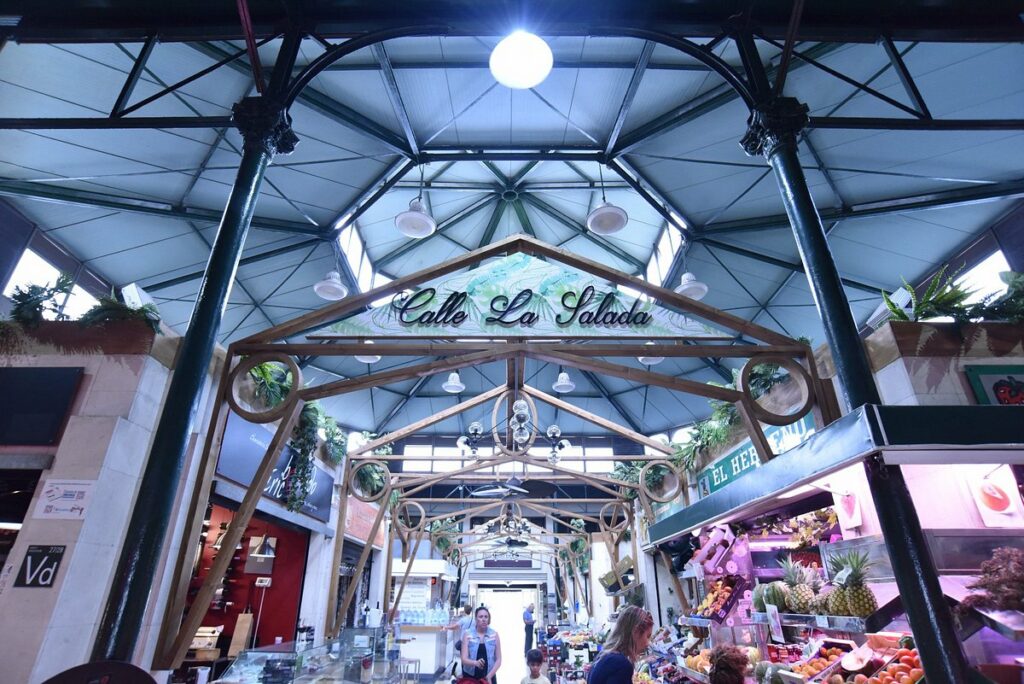 Mercado del Puerto is a popular food market in the city of Las Palmas. It offers a wide range of food options, from traditional Canarian to international cuisine. The market is home to a variety of stalls selling fresh seafood, local meats, cheeses, vegetables, and fruits.
There are also many restaurants and bars within the market, offering a diverse range of food and drinks. Some of these include grilled meats, tapas, sushi, pizza, and craft beers.
In addition to the food and drinks, Mercado del Puerto also hosts live music and cultural events throughout the week. This makes it a popular spot for both locals and tourists to enjoy good food, drinks, and entertainment in a lively and vibrant atmosphere.
2. Restaurante Allende Triana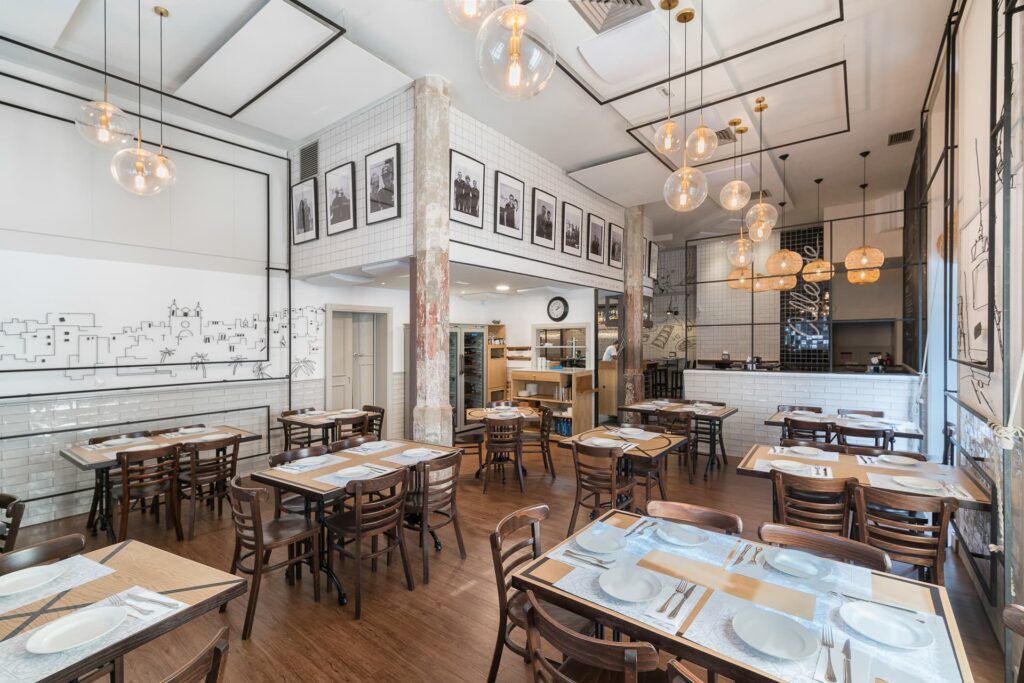 Allende offers a contemporary interpretation of traditional Canarian dishes, from fresh seafood to grilled meats, always using locally sourced ingredients. The menu features a selection of sharing plates, grilled meats, and seafood prepared with a modern twist. The restaurant is also well-known for its extensive wine list, highlighting the best of local and international wines. Overall, Allende is considered a popular and highly regarded restaurant in the Triana area to have tapas.
3. Toma pan y moja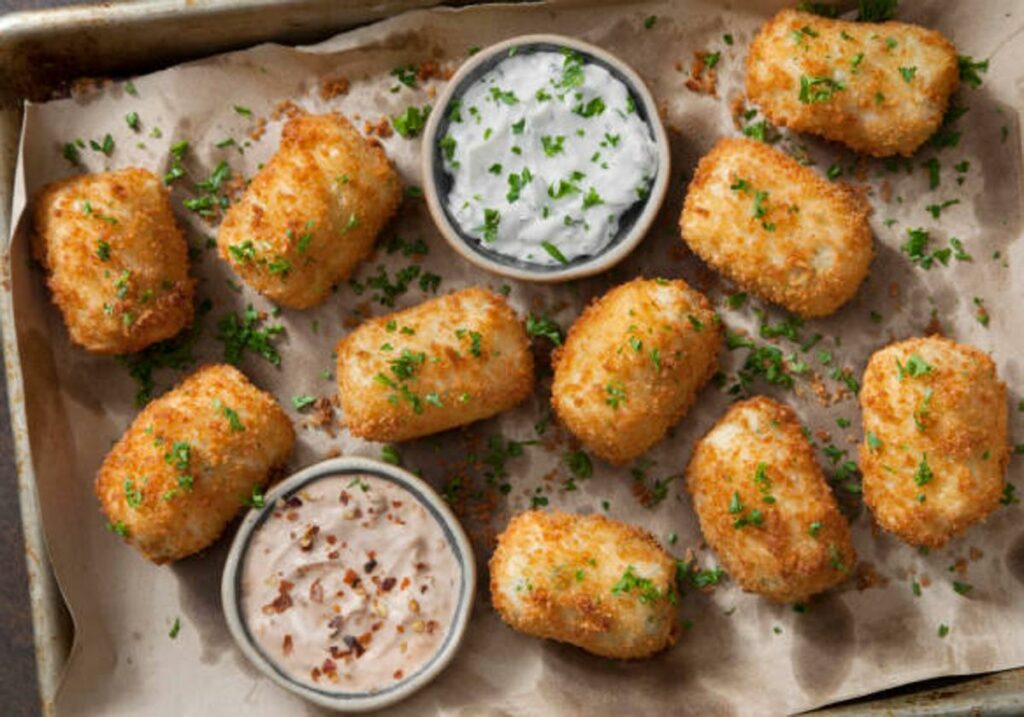 Toma pan y moja is a popular restaurant located in the Vegueta neighborhood of Las Palmas. The restaurant specializes in traditional Canarian cuisine, with a focus on dishes that are made with locally sourced ingredients.
Some of the most popular dishes at Toma pan y moja include ropa vieja (a shredded beef stew), papas arrugadas con mojo and huevos rotos (scrambled eggs with potatoes and ham). The restaurant also offers a selection of fresh fish and seafood dishes, as well as vegetarian and vegan options.
It has a cozy and rustic atmosphere, with seating available both inside and outside and a well-curated selection of local wines and craft beers, which pair nicely with the traditional Canarian dishes and tapas. Overall, Toma pan y moja is a popular spot for tourists and locals alike who are looking to try authentic Canarian cuisine in a welcoming and relaxed setting.
4. Bochinche El Chato
Bochinche El Chato is a highly regarded restaurant in Gran Canaria known for its delicious Canarian cuisine, including dishes like papas arrugadas, ropa vieja, and fresh seafood. It stands out for its quality of the food, the warm and welcoming atmosphere, and the attentive service. This hidden gem offers an authentic taste of Canarian cuisine. However, it has limited vegetarian options and somewhat high prices.
5. Nomad Gastro Market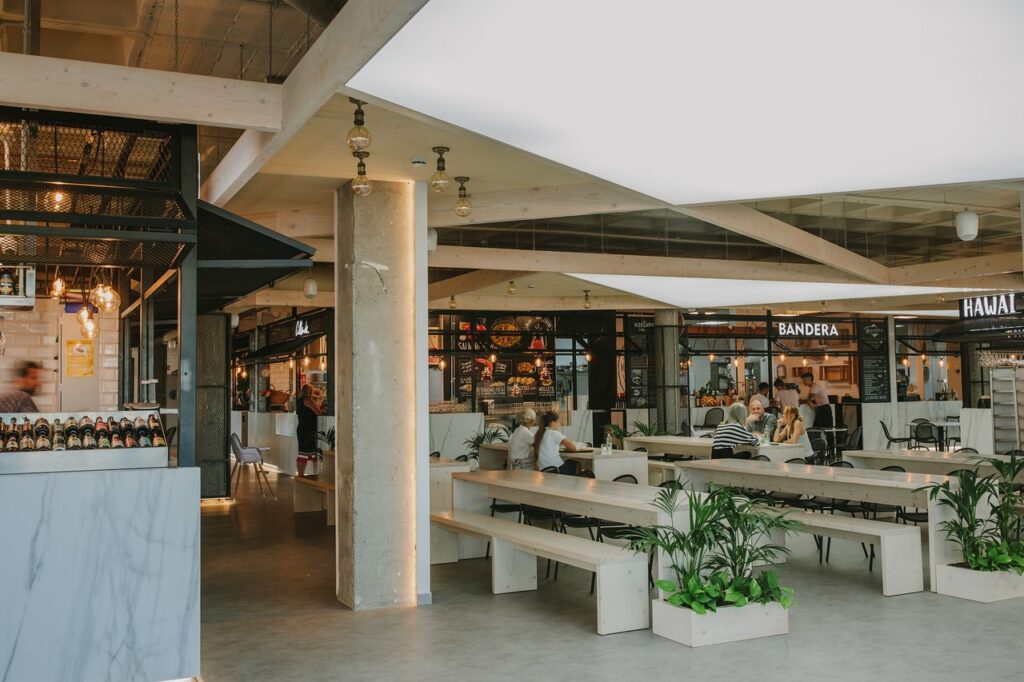 Nomad Gastro Market is a popular food market located in Maspalomas, in the south of Gran Canaria, inside Holidayworld Maspalomas. It features a diverse selection of food stalls and trucks offering a wide variety of cuisine from around the world. The Nomad Gastro Market has a bustling, vibrant atmosphere and is a popular gathering spot for both tourists and locals. 
Some of the most popular food options include freshly grilled meat and seafood, artisan pizzas, wraps, fresh sushi, empanadas, burgers, and vegetarian and vegan options. The market also has a selection of craft beers and wines from local producers, as well as cocktails and other drinks.
At the grill restaurants, you can enjoy tapas and its live music and DJs playing throughout the week, which adds to the lively and festive atmosphere of the market. Overall, the Nomad Gastro Market is the best great place to try a variety of different foods from around the world, and enjoy a fun and vibrant evening out in Maspalomas.
Which tapas should I order?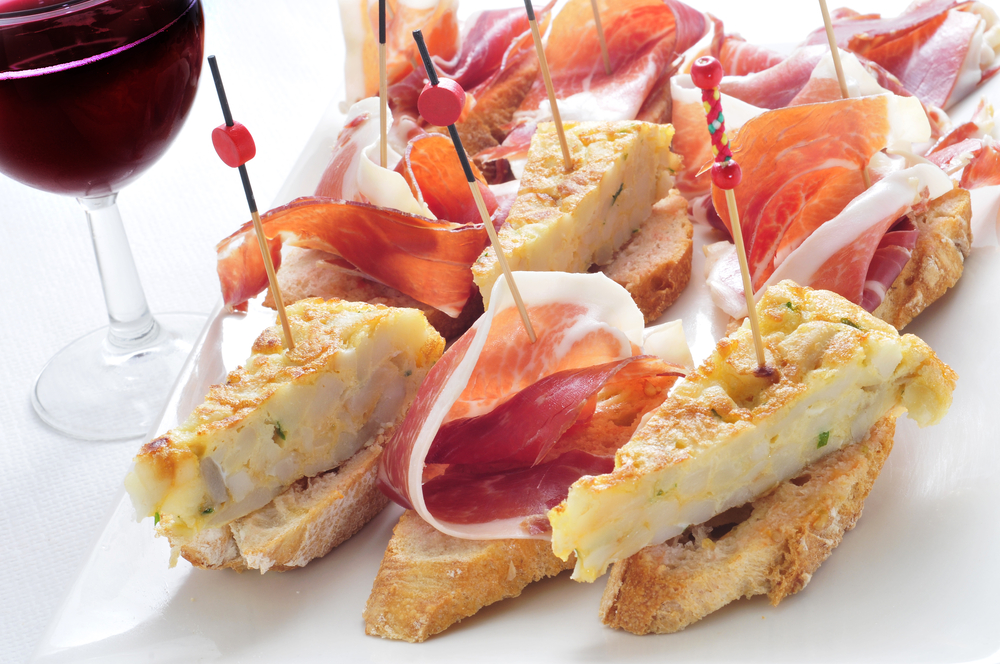 We got you! Here are the best tapas you can try in the Canary Islands!
Papas arrugadas: the famous wrinkled potatoes with a coating of salt with delicious and spicy mojo verde and mojo rojo sauces.
Croquetas: small, fried croquettes with either ham, chicken, fish, or spinach. Look out for croquetas caseras, the true homemade croquetas.
Ensaladilla rusa: a potato salad with peas, carrots, boiled eggs, and tuna.
Puntillitas fritas: Puntillitas or chopitos are small fried squids.
Pimientos de Padrón: small green peppers generously sprinkled with salt and fried in olive oil. They're not spicy!
Gofio: traditional flour-like food made from roasted grains like wheat or maize, and is a staple food in the Canary Islands. It can be added to soups or stews (gofio escaldao), mixed with milk or water to make porridge, or used as an ingredient in desserts.
Cheese: the cheese from the Canary Islands are internationally award-winning. We recommend queso de flor (semi-hard goat's milk cheese) or queso de guía (cured, semi-hard sheep's milk cheese that's aged for at least 6 months) or sheep's milk cheese.
Top spots to try yummy tapas in Gran Canaria
This was our article all about tapas with its definition, the best tapas restaurants in Gran Canaria, where they are and which tapas you should order. Overall, tapas in Gran Canaria are a unique and flavorful experience that anyone visiting the island shouldn't miss. From traditional dishes to innovative creations, tapas offer a glimpse into the vibrant culture and cuisine of the Canarian archipelago.
Whether you're looking for a simple snack or a full meal, tapas provide something for everyone. So next time you find yourself wandering the picturesque streets of Gran Canaria, be sure to grab a plate of tapas and indulge in the delicious flavors that this island paradise has to offer.