When the summer heat starts to wane, and the crisp breeze of autumn sweeps in, Gran Canaria transforms into a captivating destination that beckons travelers seeking the perfect autumn escape. Known for its diverse landscapes, rich culture, and pleasant weather, this Spanish paradise offers a wealth of experiences that will make your autumn visit truly unforgettable.
If you're on Gran Canaria around fall, you definitely don't want to miss this guide about what to do in Gran Canaria in autumn!
The best plans and activities to do in Gran Canaria in autumn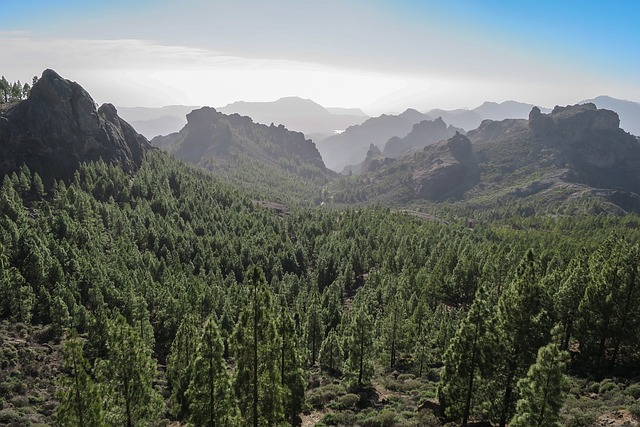 1. Go hiking
One of the best ways to immerse yourself in Gran Canaria's natural beauty during autumn is by hitting the hiking trails. The cooler temperatures make it an ideal time for outdoor exploration. Head to the central part of the island to discover the enchanting pine forests of Tamadaba. The serene woodlands offer excellent hiking trails, where you can enjoy the cool, crisp air and stunning panoramic views.
Also, don't miss the chance to visit Roque Nublo, the iconic rock formation that's become a symbol of Gran Canaria. A hike to its summit rewards you with breathtaking views, and during autumn, the clear skies make it an even more enchanting experience.
2. Discover unique beaches
Gran Canaria is renowned for its beautiful beaches, and autumn is no exception. While the water might be a tad cooler than in summer, the pleasant weather still allows for sunbathing and swimming. Head to the southern beaches, like Maspalomas and Playa del Inglés, for a relaxing day by the sea.
3. Water sports: Surfing and diving
For those seeking a bit more adventure, Gran Canaria offers excellent opportunities for water sports, including surfing. Autumn brings favourable swells and ideal conditions for catching some waves. Be sure to check out Playa de las Canteras for its fantastic surf scene and lessons for all skill levels.
On the other hand, you can discover the vibrant underwater world of Gran Canaria by snorkelling or diving. The clear waters are perfect for exploring marine life, and there are numerous diving centres that cater to both beginners and experienced divers. You shouldn't miss El Cabrón Marine Reserve, one of the best dive sites on the island, or Playa de Tufia for snorkelling.
3. HolidayWorld Maspalomas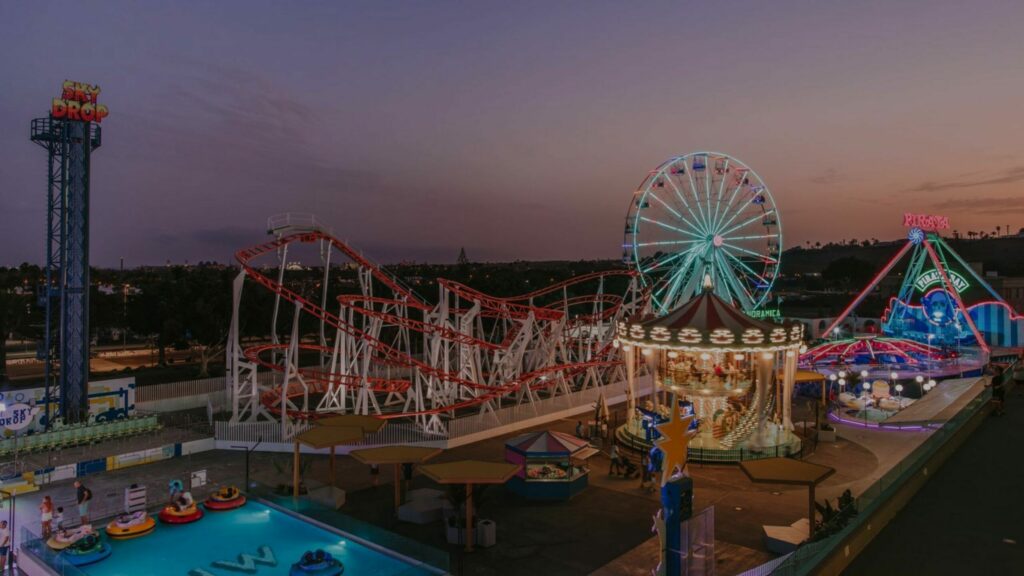 A visit to HolidayWorld Maspalomas is a must during your autumn adventure in Gran Canaria. This amusement park offers a wide array of entertainment and attractions for the whole family. From thrilling rides to engaging shows, it's a place where laughter and excitement fill the air. What's even better is that it not only has an amusement park, but also a bowling alley, a karaoke saloon, escape rooms and bars. It also has a gastronomic market, where you can try different kind of foods.
Don't miss the chance to create unforgettable memories at HolidayWorld Maspalomas!
4. Stroll through the city of Las Palmas
Exploring the cultural heart of Gran Canaria is a must during your autumn visit. The capital city, Las Palmas de Gran Canaria, is a vibrant hub of history and art. Stroll through historic neighborhoods like Vegueta, where impressive colonial architecture tells tales of the island's past.
5. Autumn Festivals
Gran Canaria comes alive with festivities during autumn. One such celebration is the Fiesta de San Andrés, a unique event that pays homage to Canarian traditions. Participate in grape-stomping and enjoy the vibrant atmosphere as locals and tourists come together to revel in the autumn spirit.
Also, don't miss the Día de Finados, the Canary version of Halloween!
6. Taste the local flavors
No visit to Gran Canaria is complete without savoring its delicious cuisine. Autumn is an excellent time to indulge in local specialties like papas arrugadas (wrinkled potatoes) served with mojo sauce. Seafood lovers can relish the fresh catch of the day in coastal restaurants.
If you like wine, you should head to local wineries and sample wines like Malvasia and Listán Negro. The vineyards are often surrounded by breathtaking landscapes, making it a delightful experience.
7. Visit craft markets
Exploring Gran Canaria's craft markets is a delightful way to spend an autumn day. Here, you can find handmade ceramics, jewellery, textiles, and more. These unique souvenirs make for cherished gifts or keepsakes of your autumn adventure. Furthermore, you can find fresh fruit and vegetables on the agriculture markets. You can also find a wide variety of Aloe Vera products, which Gran Canaria is renowned for. Stock up on skincare items made from this natural wonder, which can soothe your skin after a day in the sun and sea.
Unwrap the Magic of Gran Canaria in Autumn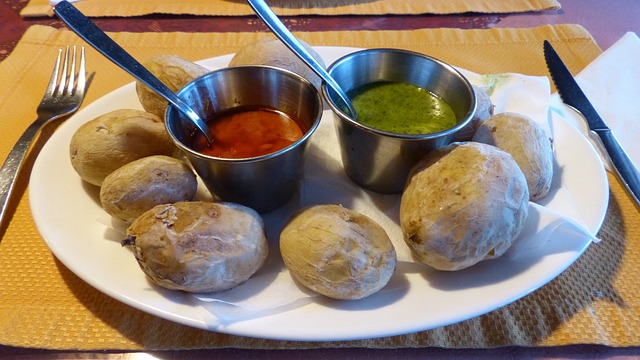 As you've seen in this article, Gran Canaria in autumn is a treasure trove of experiences waiting to be uncovered. From hiking in picturesque forests to diving into the vibrant marine world, from indulging in local delicacies to having fun, this island offers something for every traveller. Embrace the autumn charm of Gran Canaria, and you'll create memories to cherish for a lifetime!
Weather in Gran Canaria in October
In October, Gran Canaria typically experiences pleasant weather, with warm temperatures and plenty of sunshine. It's considered one of the best times to visit the island, as the scorching heat of summer has mellowed, and the tourist crowds have started to thin out. Here's what you can expect in terms of weather in Gran Canaria in October:
Temperature: The average daytime temperatures range from 24°C to 28°C (75°F to 82°F). It's comfortably warm during the day, making it ideal for outdoor activities.
Sunshine: October is characterized by plenty of sunshine, with an average of 7 to 8 hours of daily sunshine. You'll have ample opportunities to soak up the sun and enjoy outdoor adventures.
Rainfall: Rainfall is minimal in October, and you're unlikely to encounter heavy rains. The island remains relatively dry, making it perfect for exploring without worrying about rain showers.
Sea Temperature: The sea temperature is still warm, making it suitable for swimming and water sports. It averages around 23°C (73°F), so you can enjoy the beautiful beaches and coastal activities.
Wind: Gran Canaria can be windy at times, particularly in the northern and mountainous areas. However, the southern coastal regions tend to have calmer conditions.
Overall, October offers a fantastic climate for enjoying all that Gran Canaria has to offer. Whether you're interested in outdoor adventures, beach relaxation, or exploring the island's diverse landscapes, the pleasant weather makes it an excellent time to visit.