Gran Canaria is an island well known for its culinary diversity, ranging from traditional Canarian dishes to international options and a growing trend towards healthy food, where vegetarian and vegan options are getting more and more important.
If you're looking for a unique dining experience, without neglecting your diet and wellbeing, here are five healthy restaurants in Las Palmas, accompanied by key tips for maintaining a healthy diet.
5 healthy restaurants in Gran Canaria
Gran Canaria is characterised by its rich and varied gastronomy. Throughout the length and breadth of the island, you can taste the best traditional dishes with local products, such as fish, goat's meat or black Canarian pork or the traditional wrinkled potatoes.
But if during your visit to the island you prefer to eat healthier dishes, you've come to the right place.
At Holiday World Maspalomas we want to bring you the 5 best places to eat healthy food, where you can enjoy the healthiest cuisine, with a wide variety of options, from healthy grilled or steamed dishes, through vegetarian dishes to vegan dishes.
1. Llévame al Huerto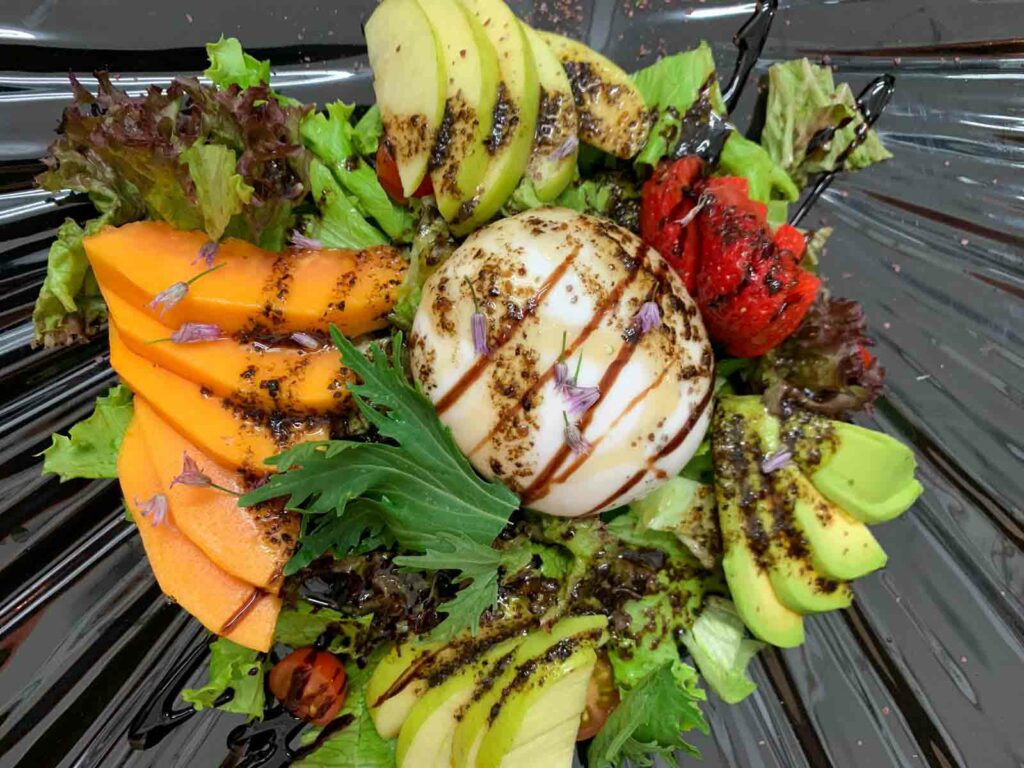 Located in the centre of Las Palmas de Gran Canaria, this restaurant stands out for its focus on healthy dishes.
If you decide to visit, you'll find a varied selection of fresh salads, nutritious bowls, vegan burgers and refreshing natural juices.
The secret of their success lies in the use of fresh, seasonal ingredients, combined with creative and healthy cuisine. The perfect place if you want to enjoy a healthy and delicious meal in the heart of the capital.
2. Mr. Kale Holiday World Maspalomas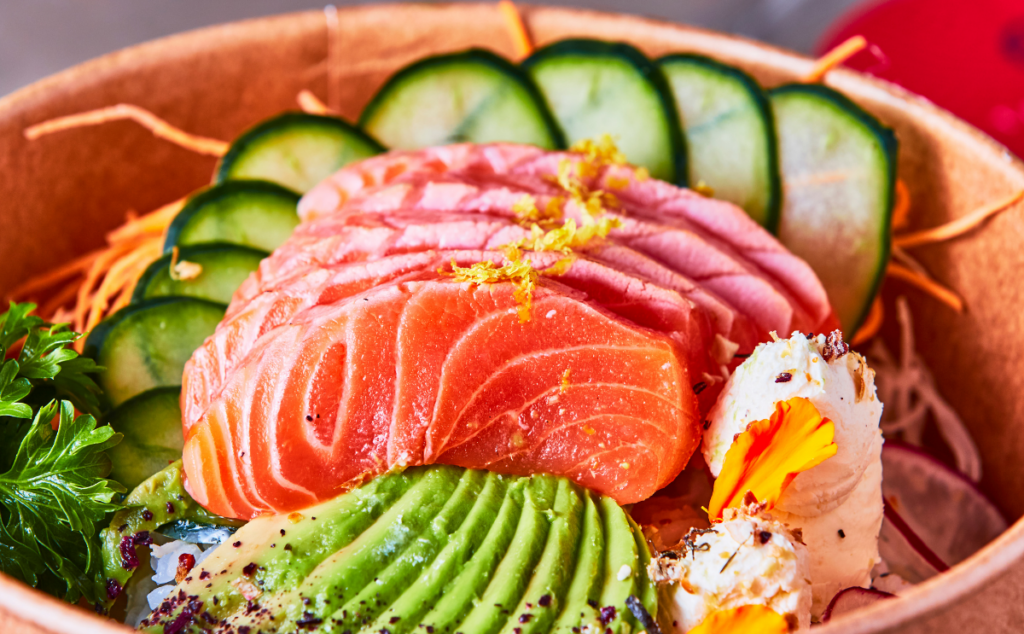 If you're a lover of Asian cuisine, Mr. Kale is your ideal destination in Gran Canaria.
You can find this restaurant in Las Palmas de Gran Canaria and also within Holiday World Maspalomas, in its Nomad space, dedicated to international cuisine.
Mr. Kale is a restaurant specialising in dishes such as poke bowls, pad thai and curry, all prepared with fresh and healthy ingredients.
In addition to satisfying the demands of your palate, the culinary technique is geared towards healthy preparation, with grilling and wok cooking techniques, ensuring that every bite is a delicious experience, as well as beneficial to your health.
3. Cokí Triana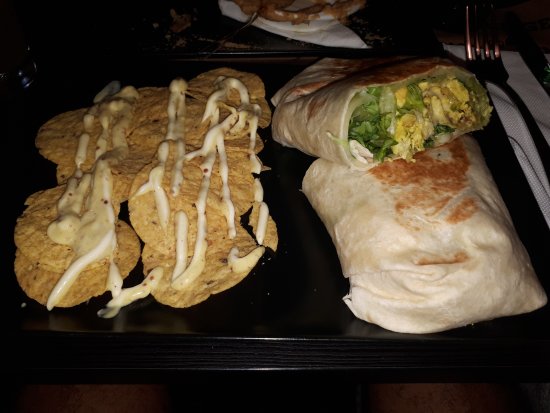 Cokí Triana is one of the healthy restaurants that prides itself on offering a wide variety of vegetarian and vegan dishes in Las Palmas.
Its menu features burgers, pizzas, salads and desserts, offering a wide variety of options that will not only satisfy your culinary requirements, but also your wellbeing.
Fresh and seasonal ingredients are the basis of a tasty and healthy cuisine that'll pleasantly surprise you.
4. The Korianda
For those looking for gluten-free dishes, La Korianda is the right choice. This vegan restaurant in Las Palmas specialises in healthy, gluten-free dishes such as salads, wraps, and spoon dishes.
By using fresh, seasonal ingredients, traditional cuisine fuses with health to give you a delicious dining experience that is compatible with your dietary needs.
5. Bachaco Poke Bowl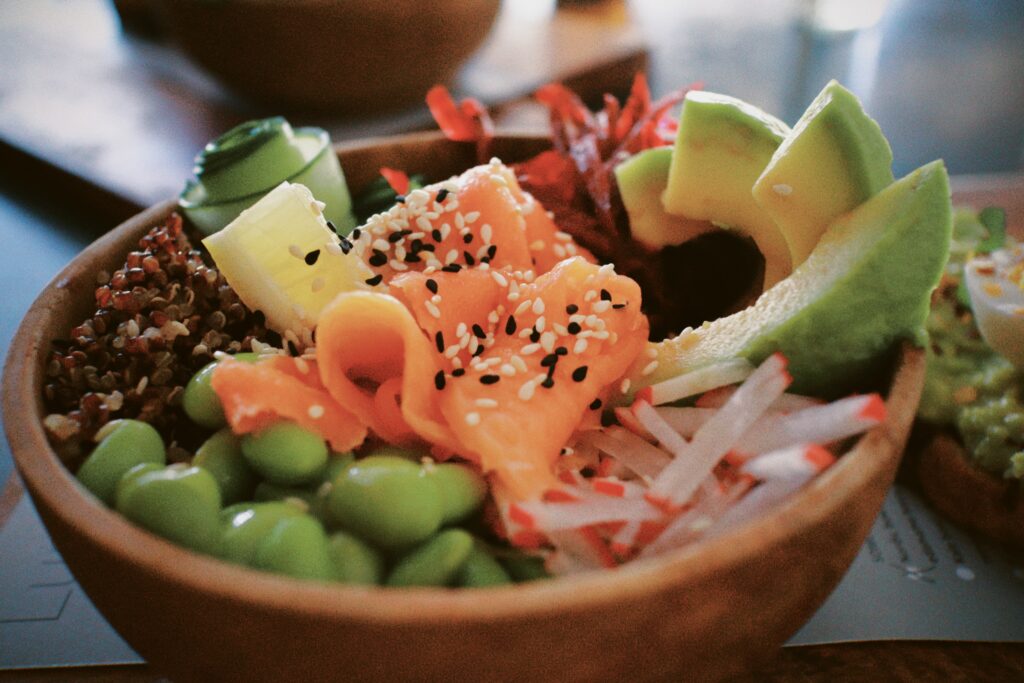 We conclude this review of health food places in Las Palmas with Bachaco Poke Bowl. Located in the heart of the capital, it's one of the most fashionable places in the capital.
This fame comes from its wide variety of healthy dishes such as poke bowls, tostas, wraps or woks, all made with fresh, top quality products and cooking techniques that favour all those who come to the island in search of healthy food.
Tips for choosing healthy restaurants on Gran Canaria
If you want to maintain a healthy diet during your stay in Gran Canaria, here are some practical tips:
Choose vegetarian and vegan restaurants in Las Palmas: prioritise those places that offer vegetarian and vegan options, as this usually indicates the use of fresh and healthy ingredients in their dishes.
Check the list of ingredients: don't hesitate to pay close attention to the list of ingredients on menus and avoid dishes that contain preservatives, refined sugar or excessive salt.
Prioritise healthy cooking: when ordering, choose dishes that are baked, grilled or griddled, as these cooking methods are healthier than frying or cooking with excess oil.
Enjoy the best healthy cuisine with Holiday World Maspalomas
With this information and recommendations, you'll be able to enjoy a healthy culinary experience thanks to healthy food places in Las Palmas.
At Holiday World Maspalomas we have your wellbeing in mind and that's why we have proposed these 5 healthy food places.
With them, you'll have the opportunity to explore the flavours of the island in a way that promotes your health and vitality. Eating well in Las Palmas de Gran Canaria has never been easier. Take advantage of this opportunity and enjoy!