The Canary Islands offer a wide range of leisure activities suitable for all kinds of audiences and ages. Choose between the best amusement parks, water parks, botanical parks, zoological parks or parks dedicated to the old American West in the Canary Islands and enjoy your holiday. 
Ready to have a great time with your partner, family, or friends in the different theme parks of the Canary Islands?
Amusement parks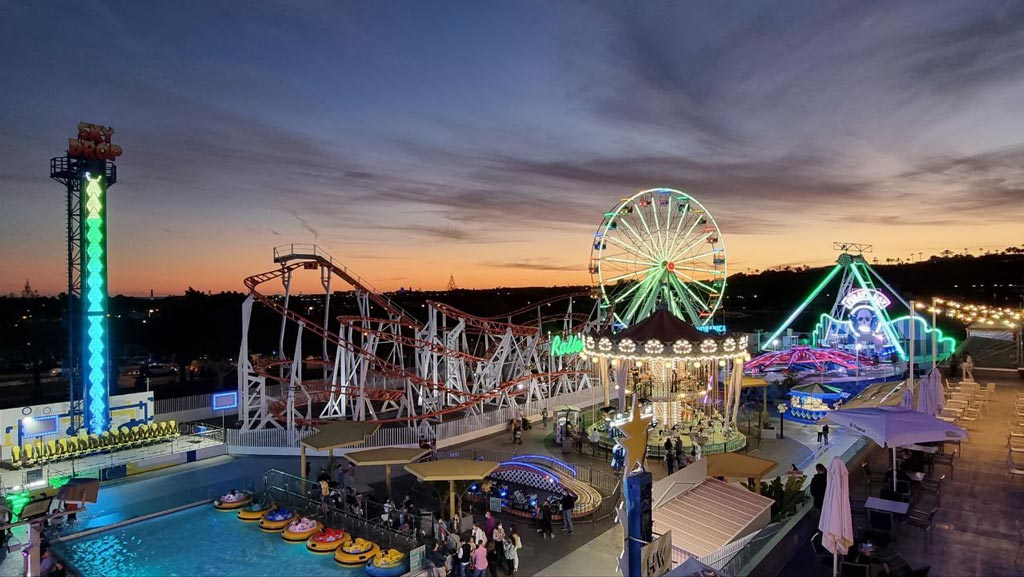 Holiday World Maspalomas in Gran Canaria is the only amusement park in all the Canary Islands. In this magical place you can have fun and experience adrenaline with the roller coaster, enjoy the views on the Big wheel or go on other famous rides like the carousel, the bull, the spinning loop, the pirate bay, the bumper cars, the sky drop and more. Wooland Fun Park is perfect for a trip with the whole family. In addition, in the same facilities you can do karaoke, go to the escape room, go bowling or eat at the Nomad Gastro Market and taste more than 400 culinary references.
Also worth mentioning is the airsoft facility Hangar 37 in Gran Canaria: Fun for all ages!
Water parks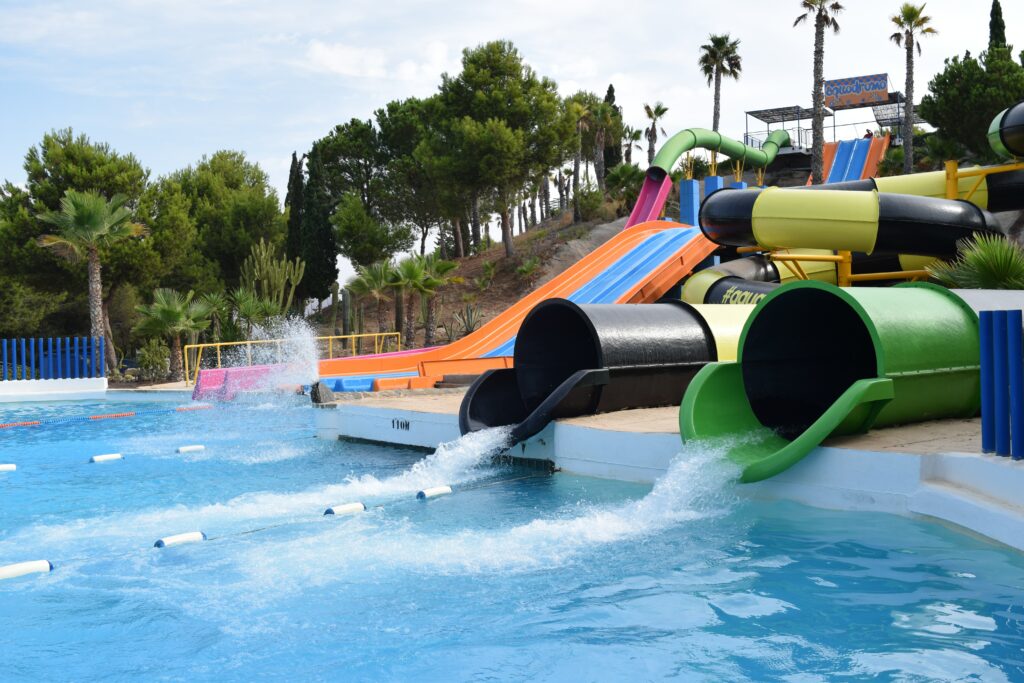 Do you want to cool off and have a great time in the hot weather?
1. Aqualand (Gran Canaria and Tenerife)
One of the most fun water parks in the Canary Islands and the biggest in Gran Canaria. Perfect for cooling off and having fun on hot days. At Aqualand Costa Adeje Tenerife there are also dolphin shows.
2. Siam Park (Tenerife)
The largest water park in Europe. It offers numerous attractions, some of which are unique in the world. It also has areas with lots of fun for children. Don't miss this incredible water park in Costa Adeje and lose yourself in its 18.5 hectares full of adventure and fun.
Also worth mentioning are the following water parks:
Acua Water Park (Fuerteventura). The only water park on Fuerteventura.
Amadores Fun Park (Gran Canaria) with different inflatable slides, bouncy castle and more that can be rented.
Parque Acuático Oasis Lago Taurito (Gran Canaria)
Aqualava Waterpark y Aquapark Costa Teguise (Lanzarote)
Aquapark Octopus (Tenerife)
Zoological parks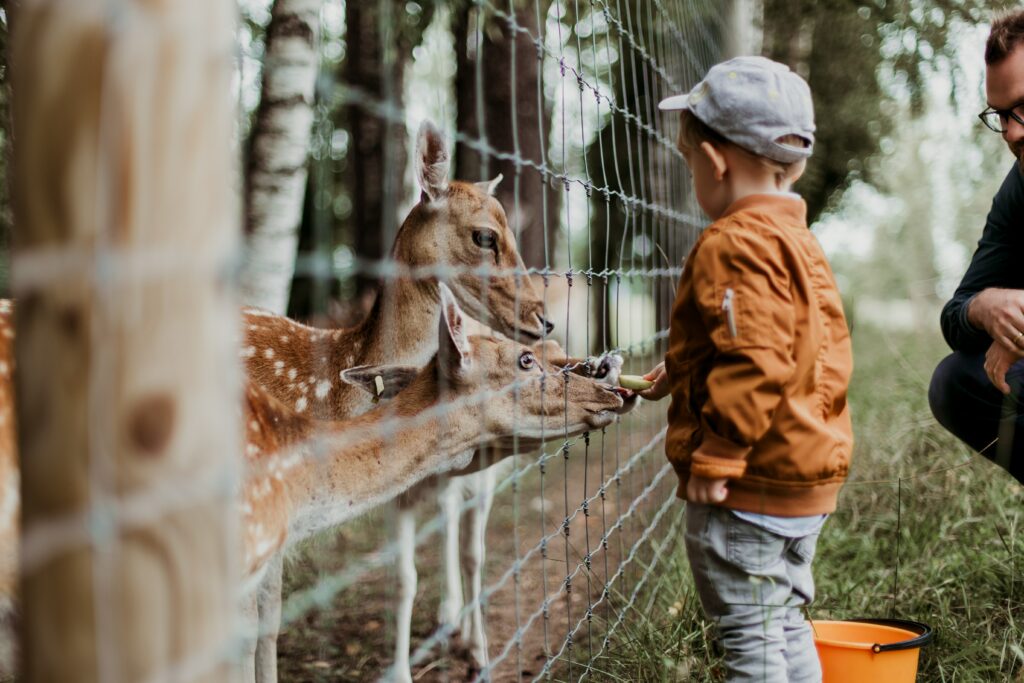 The Canary Islands are also known for their wide variety of fauna, especially reptiles and birds. To see animals, we recommend the following places:
1. Palmitos Park (Gran Canaria)
This is one of the best zoological and botanical parks on the island. Enjoy the wide variety of animal species and the shows at this zoo, such as the dolphin, parrot, macaw, and bird of prey shows. Stroll through its beautiful gardens and discover the flora of the Canary Islands.
2. Loro Parque (Tenerife)
In this zoo you can enjoy spectacular live shows and see many exotic species. Loro Parque has the largest parrot breeding farm in the world, the largest dolphinarium in Europe and the first tunnel aquarium. In its more than 120,000 square metres you'll find mammals, birds, reptiles, and birds: perfect for family holidays!
3. Aquarium Poema del Mar (Gran Canaria)
See more than 300 aquatic species through the world's largest curved glass, including sharks, pig-nosed turtles and huge rays.
4. Cocodrilo Park
This crocodile park in Gran Canaria is a haven for tropical animals with giant caimans, snakes, white tigers, foxes and much more. The animals have been found by SEPRONA (Nature Protection Service) or owner surrendered.
5. Monkey Park Los Christianos (Tenerife)
This zoo is dedicated to the reproduction of animals that are in danger of extinction and specializes in monkeys and parrots. In the dedicated areas, you can touch and feed the animals. It also has educational programmes and information boards where you can learn more about them.
6. Jungle Park Las Águilas (Tenerife)
In this wonderful botanical and zoological park you can discover a wide variety of exotic animals and plants. Discover more than 500 animals in the 75,000 square metres of this park. Some attractions include the lion, leopard and jaguar, as well as the orangutan, sea lions, lemurs, or crocodiles.
Botanical parks
Be amazed by all the different varieties of plants, flowers, and trees.
1. Cactualdea Park (Gran Canaria)
In La Aldea de San Nicolás you'll find the largest Cactus Theme Park in Europe with more than 1,000 different species. You'll also discover native Canarian games such as the Canarian wrestling or the stick game.
2. Botanical Garden Puerto de la Cruz and Palmetum in Santa Cruz
These are two of the most important botanical gardens of their kind. They have a great variety of tropical and subtropical plants, and have more than 200 different species from all five continents. The Palmetum houses the largest collection of palms in Europe, with over 400 species.
3. Mariposario Del Drago (Tenerife)
Stroll through the botanical park and marvel at over 800 free-flying butterflies.
American West-themed parks
Feel like a cowboy or girl!
1. Sioux City Park (Gran Canaria)
Feel like you're in the Wild West at this fun-filled cowboy theme park with all kinds of entertainment. It's based on a typical American Wild West town and offers different attractions and shows to keep you entertained.
2. Rancho Texas Lanzarote Park (Lanzarote)
Located in Puerto del Carmen, this Wild West-themed park offers fun themed shows, rides and attractions, as well as exotic animal shows.
Parks for children
We couldn't forget about the little ones!
1. Angry Birds (Gran Canaria)
Located in Puerto Rico, in the south of Gran Canaria, the Angry Birds park is designed for children's fun. It offers slides, ball pools, climbing, inflatable castles and much more.
2. Climbing park "Forestal Park" (Tenerife)
This park is dedicated to the more adventurous. It offers fun for children and adults. Navigate through the treetops and discover the breathtaking natural landscape. Enjoy the views from 30 metres up in this climbing park and try your luck with 90 challenges of varying degrees of difficulty. It includes rope slides, suspension bridges, climbing walls and nets.
3. Rebu Park (Tenerife)
A paradise with a ball pool and more: the little ones love it! Perfect to celebrate the birthday of the little ones.
4. Fútbol Burbuja (Tenerife)
Ideal if you like doing sport, laughing and finding new activities to do with family or friends. Have fun while playing soccer in a big inflatable bubble!
The Canary Islands: more than just variety and fun
The Canary Islands stand out for their wide variety of leisure activities and parks of all kinds. Choose your destination and how you want to spend your holidays! Visit the best Amusement and theme Parks in the Canary Islands.