Are you one of those people who like to find out all the details before deciding on a fitness centre that completely suits your needs? Find the best gyms in the south of Gran Canaria to take care of your body and do sport. Choose the one that is closest to your home or the one that suits you best in terms of equipment, activities, services, and price. Zumba, Pilates, Spinning, Crossfit, Yoga, machine rooms… pick the gym that best suits your needs!
Benefits of going to the gym:
Improve your fitness and concentration
Help to calm anxiety
Improve the quality of your sleep
Improve your habits
Meet people and make friends
Strengthen muscles and bones
Improve your discipline
1. Ozone by Reebok Functional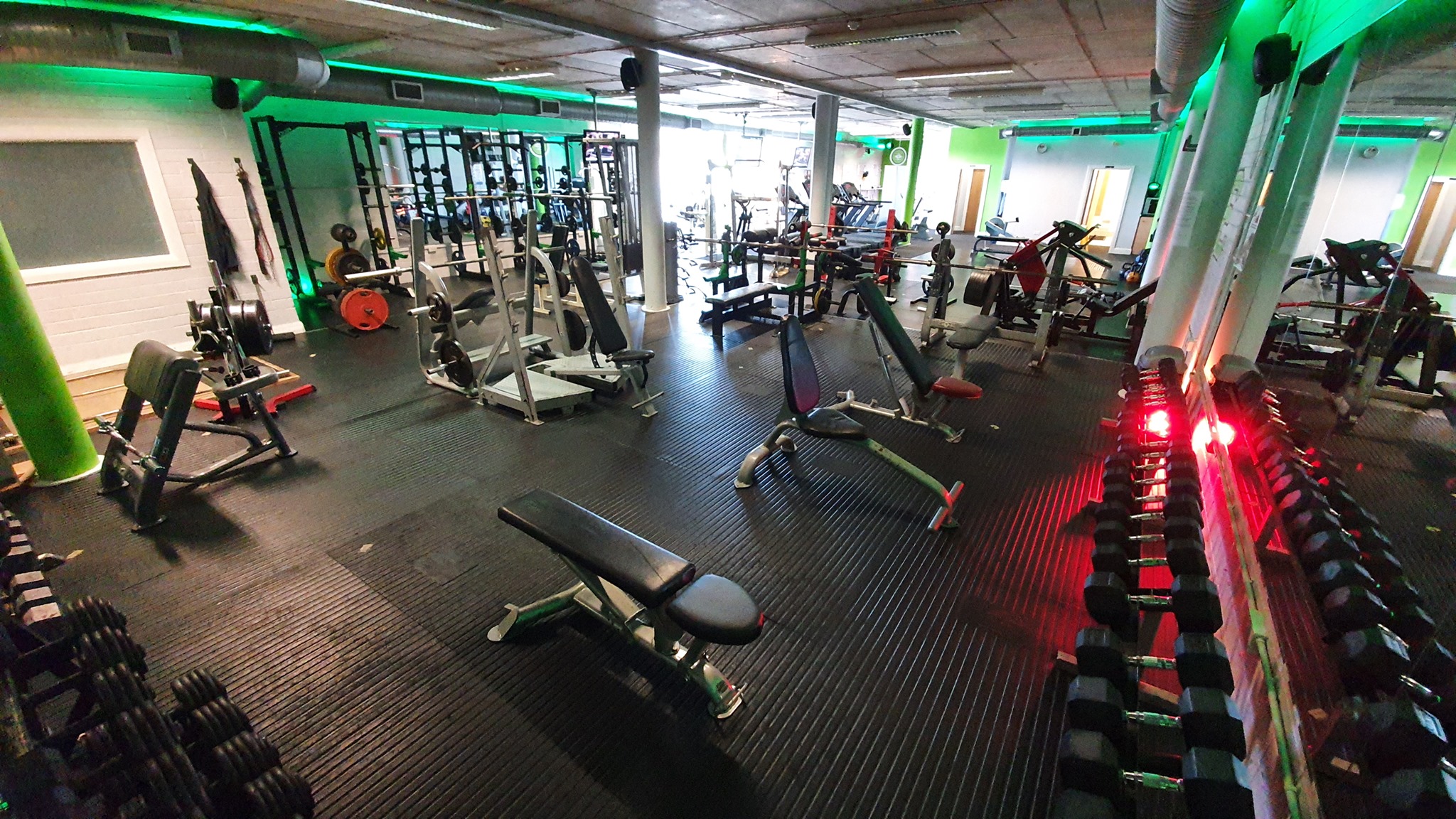 The Ozone Gym is located in the Holidayworld Maspalomas at Avenida Touroperador Tui 1. In its 2400 m² facilities you can enjoy supervised classes, a spinning room, an outdoor Cross Training area and a heated swimming pool. It also offers: Functional Cardio Training, Indoor Cycling, boxing, Body power, Pilates, Jumping with trampoline, Virtual Cycling with exercise bike, yoga, zumba, GAP, Stretching and more. It's the biggest and most complete gym in the south of Gran Canaria.
Opening hours: Monday to Friday: 07:00 – 22:00. Saturdays: 08:00 – 16:00. Sundays: 10:00 – 16:00. For more information check the website of Ozone. A day is €8, a week is €45 and a month is €52.
2. Joes Gym Fitness Center
Located at Avenida de Tenerife 15, you can find this modern gym with a weight room and personal trainers. It offers personal training, personalized diets, online follow-ups, among others.
Opening hours: Monday to Friday from 08:00 to 22:00 and Saturday from 08:00 to 18:00.
3. Olympic Beach Gym
It's located in the Atlantic Beach Shopping Centre, local 4C. It has two floors and a tatami area for stretching and yoga. Upstairs it has exercise bikes facing the sea and a large open balcony.
Opening hours: Open daily from 8:00 to 23:00. Saturday from 10:00 to 21:00 and Sunday from 13:00 to 21:00.
4. Havana Gym Maspalomas
Located at Avenida Touroperador Neckermann 22. With swimming pool. It offers group training, nutrition, personal training. The entrance fee per day is €10 and per month €50.
Opening hours: Monday to Friday from 08:00 to 21:00 and Saturdays from 09:00 to 15:00.
5. Titan Gym Meloneras
New facilities of 1200 m² with state-of-the-art equipment, it's the official Hammer Strenght Centre in the Canary Islands and there's personalized training and nutritional advice. Prices per day are €10, weekly €30, and monthly €75, with cheaper prices if you become a member.
Opening hours: Monday to Friday from 6:30 to 22:30 and weekends from 08:00 to 18:00 on public holidays and until 16:00 on normal days.
6. Biceps Gym
Approximately 200 square metres. It advertises itself "gay and women friendly" and is perfect for adults and seniors. With 50 machines for bodybuilding, fitness, cardio and spinning. It also has personal trainers and nutritionists, and offers boxing, kickboxing and martial arts (Muay Thai). Prices are €9 per day, €30 per week (per month if you are a resident) and €55 per month.
The timetable depends on the services and whether you want to take classes or go on your own.
7. Beach Gym
Located in the Shopping Centre of San Agustín, in Las Dalias street. It's overlooking the sea. It offers supervised activities (functional training, total-training, fitness, stretching and Pilates). The price is €10 per day, €65 per month (€50 for residents).
Opening hours: Monday to Friday from 8:00 to 14:00 and 17:00 to 22:00, Saturdays from 9:00 to 14:00.
8. Culture Gym Playa del Inglés
It's a gym for weight training, fitness and toning and has around 500 mts of sports facilities. It offers personal training, functional training and continuous advice, as well as TRX and diets.
Opening hours: Monday to Friday from 08:00 to 22:00 and Saturdays from 10:00 to 14:00.
9. Ohana Box
Located in calle los jazmines, 4 in San Agustín. Its facilities are 500 m² and it has an area for weightlifting, gymnastics, functional training, athletics circuit, strongman and is outdoors, even though it also has an indoor area. Ohana offers personal training and group classes for all levels. It stands out for its structure of about 90 m² with areas up to 5 metres high. It has 16 multi-stations mounted together with endless possibilities with rings stations, ropes station, pull-up bars of different heights, 18 metres of "monkeys"… 
The timetable varies according to the activities as do the prices (€50/month for 2 classes + Saturday WOD etc.).
10. Reactiva-T Training Center
Located at Avenida de Gáldar, 54. It offers Yoga, Core, Healthy Back and Hypopressive exercises, Pilates, Conventional Functional Training or with Electro-stimulation or Cardio Box. Also, it has nutritional advice, physiotherapy, chiromassage and treatments with manual techniques for cellulite, fluid retention and flaccidity.
Opening hours: Monday to Thursday from 9:00 to 13:00 and from 17:00 to 21:00 and Fridays from 9:00 to 17:00.
Get fit and choose your gym in the south of Gran Canaria
Whether you're a fitness fanatic or just starting out, there's a gym that's perfect for you. One of the most important things for your health is to take care of your fitness, and there's nothing better to do so than training in one of the best gyms in the south of Gran Canaria.