Natural parks are the lungs of an island or city. Intended for quiet leisure, they are the favourite place for those in search of a relaxing and peaceful stroll, or simply to sit on their benches or lie down on their grass to have a picnic, play with friends, relax or rest their eyes. Natural parks are ideal for families or friends.
Gran Canaria has a wide variety of green and natural spaces, and they hold a valuable natural heritage for the island. They're the perfect natural environment for a quiet stroll or get together.
In this article, we'd like to introduce you to the best botanical gardens and natural parks of Gran Canaria, so that you can discover their fauna and flora, geology and ecosystems.
The 7 best natural parks and botanical gardens in Maspalomas
If you want to enjoy beautiful and unique places with hundreds of species of trees and plants, botanical gardens should definitely be part of your list of things to see in Gran Canaria when you go on a trip.
1. Maspalomas Botanical Garden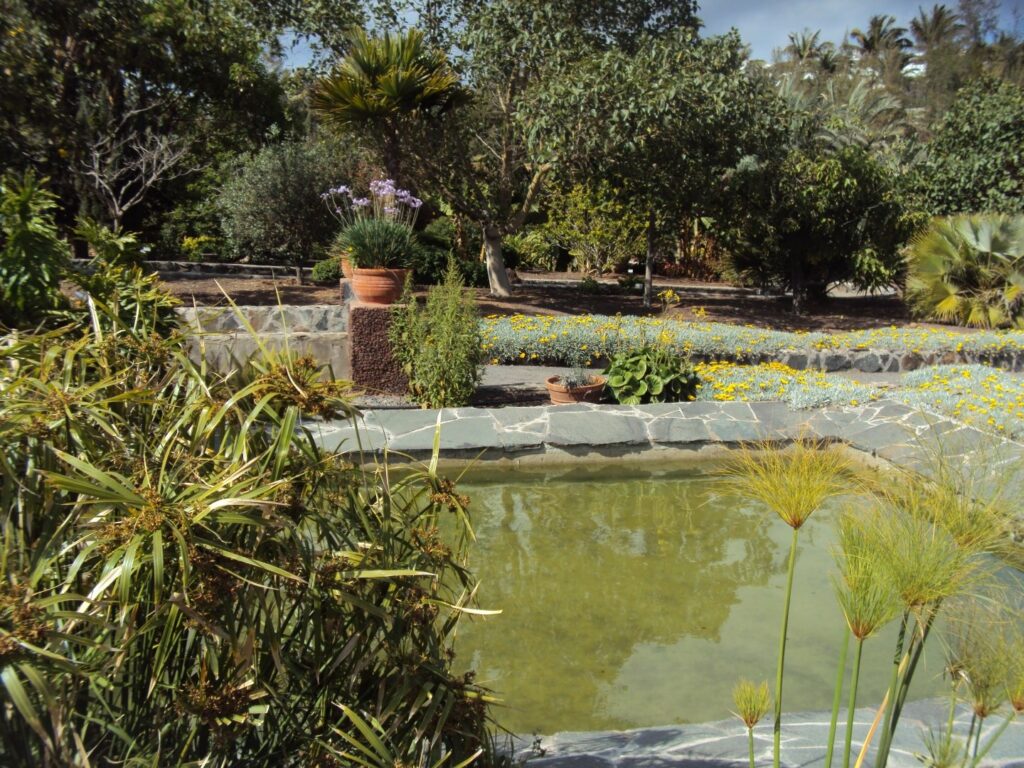 The Parque Botánico de Maspalomas is located at Avenida Touroperador Neckermann 2, near the amusement park Holidayworld Maspalomas. This garden is noted for its wide variety of local and exotic species and plants, as well as birds, butterflies and insects. The entry is free. It occupies an area of 12,000 m² of land and includes palm trees, fruit and ornamental trees, shrubs, succulents, aquatic, climbing, aromatic, medicinal and horticultural plants, as well as plants native to the Canary Islands and Macaronesia.
2. Parque Sur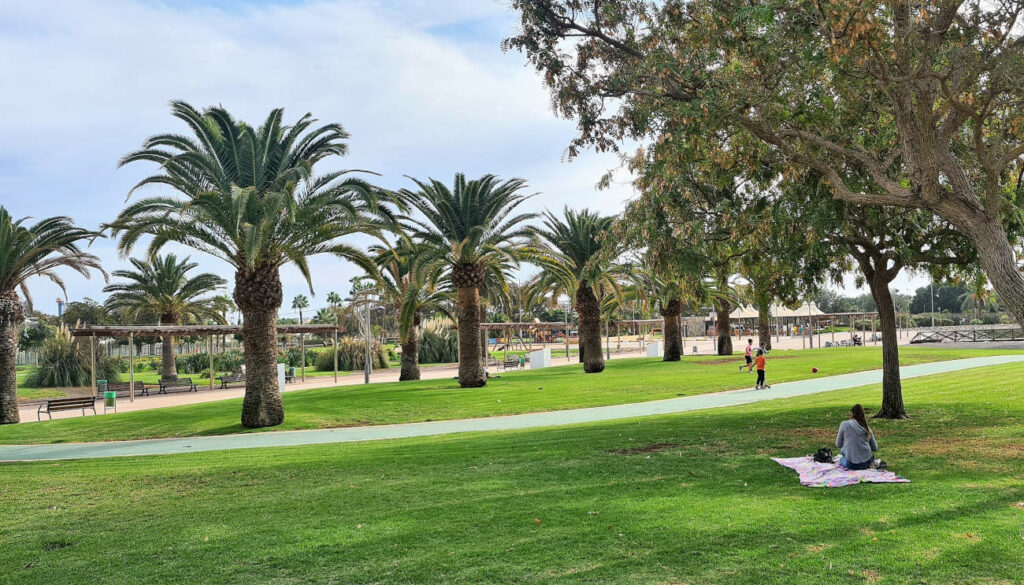 The best park in the south of Gran Canaria. It's situated in front of Holidayworld Maspalomas and the football fields of Maspalomas. It has a large car park and a fast food restaurant nearby.
It's a large park with extensive lawns, palm trees and trees. Furthermore, it's surrounded by paths where you can walk, cycle or jog and, at its heart, there's a large pond with fish, turtles, ducks and other water birds. There's also a playground for children and a kiosk/cafeteria where you can have a drink. It's crowned by numerous benches and tables for eating, picnicking or playing board games. This park is the perfect place for a family or friends gathering!
3. San Fernando Multifunctional Park
The Multifunctional Park is located in San Fernando, at 1 Secundino Delgado Street. It's perfect for sports, jogging or cycling, as well as for family gatherings. It has a children's playground, various exercise machines, jogging and walking tracks, basketball courts and much more.
4. El Tablero Sports-Recreational Park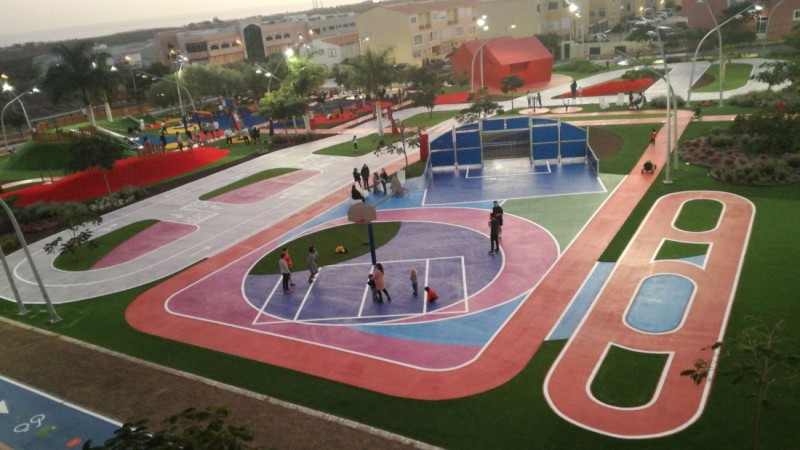 This park is located in El Tablero, in Manuel Pestana Quintana street, and is another multifunctional park. It's perfect for children, as it has swings, slides and courts for playing football and basketball. It's a sports-recreational park for all ages, ideal for the whole family to enjoy.
5. Maspalomas Skate Park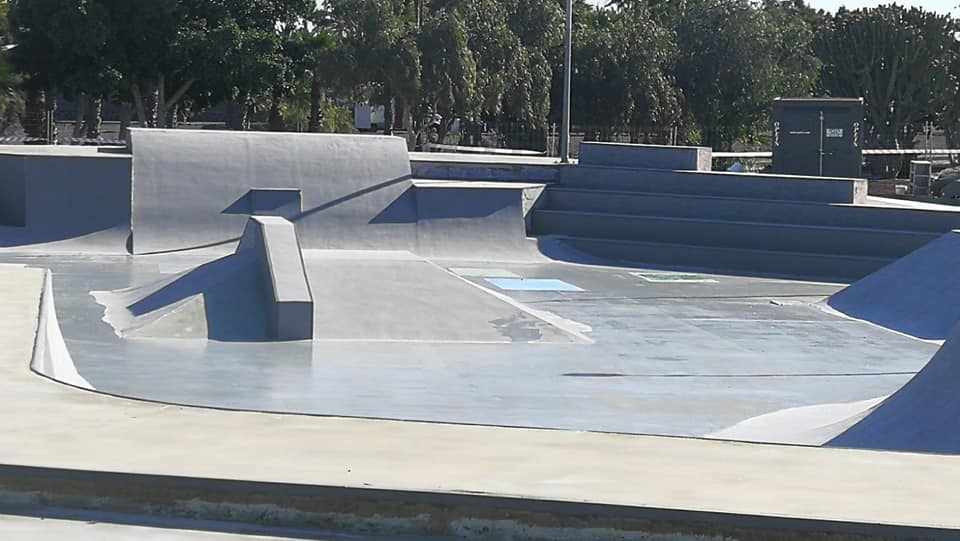 The Maspalomas Skate Park is located at Avenida Tui 33a, and is an ideal park for fans of all types of skating or rollerblading. The Skate Park is located at the beginning of a long green esplanade that extends underneath Sonnenland to Meloneras. On this esplanade you can find a variety of plants and flowers, benches to sit on or the occasional exercise machines. It's also popular for dog-owners, who go for a run in the park or just hang out.
6. Park behind Bellavista, San Fernando
Another natural park worth mentioning is the small but charming park behind the Bellavista Shopping Centre in San Fernando. It's located between Calle Plácido Domingo and Alfredo Kraus and has trees, fountains, a small waterfall and bridge, benches and exercise machines. Perfect for a relaxing stroll.
7. Montecristo Gran Canaria Guy Martin International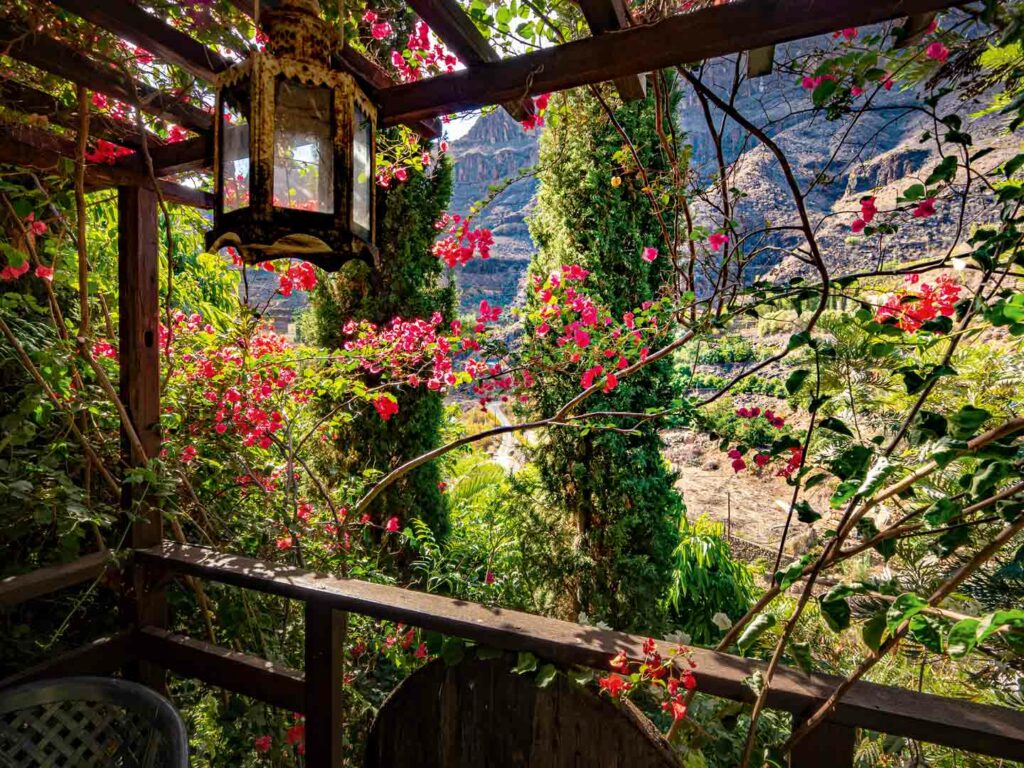 The plant artist, painter and sculptor Guy Martin has created a truly unique 4 level nature park. Situated in the Ayagaures ravine, at Monte Cristo you can find a restaurant and more than 1500 different species of plants and 50 different fruits. In addition, you can see sculptures and paintings. It's the perfect place for a celebration such as a birthday, wedding, communion and more. Admission is €8 and previous reservation is recommended.
The perfect quiet plan to do in Maspalomas
Visiting the natural parks and botanical gardens in the south of Gran Canaria is a great way to do something in Maspalomas and enjoy the public green areas. It's also the best place to do outdoor sports and to meet up with your partner, family or friends.
If you prefer a bit more adrenaline, Holidayworld Maspalomas is less than 10 minutes away from Parque Sur, the Skate Park and the Botanical Garden of Maspalomas. Not only is it an amusement park, but it also has a wide range of culinary offerings and several bars and restaurants where you can eat and have a drink. Don't miss it!