What are the best attractions for children? This is probably one of the most frequently asked questions on internet search engines, and perhaps that's the reason why many parents have come to this article.
Amusement parks and theme parks are, without a doubt, a must for thousands of families looking for alternative plans for the little ones (and the not so little ones) to have a great time.
But today we wanted to make a compilation of five of these types of parks that are a little different from the more traditional ones. To enjoy them all to the full, you must take off your adult glasses and get right into the role.
5 alternative amusement parks for children
It could be said that the following parks are neither amusement parks nor theme parks, but themed amusement parks. This concept combines the best of both, offering unique experiences for all kinds of audiences.
1. Puy du Fou España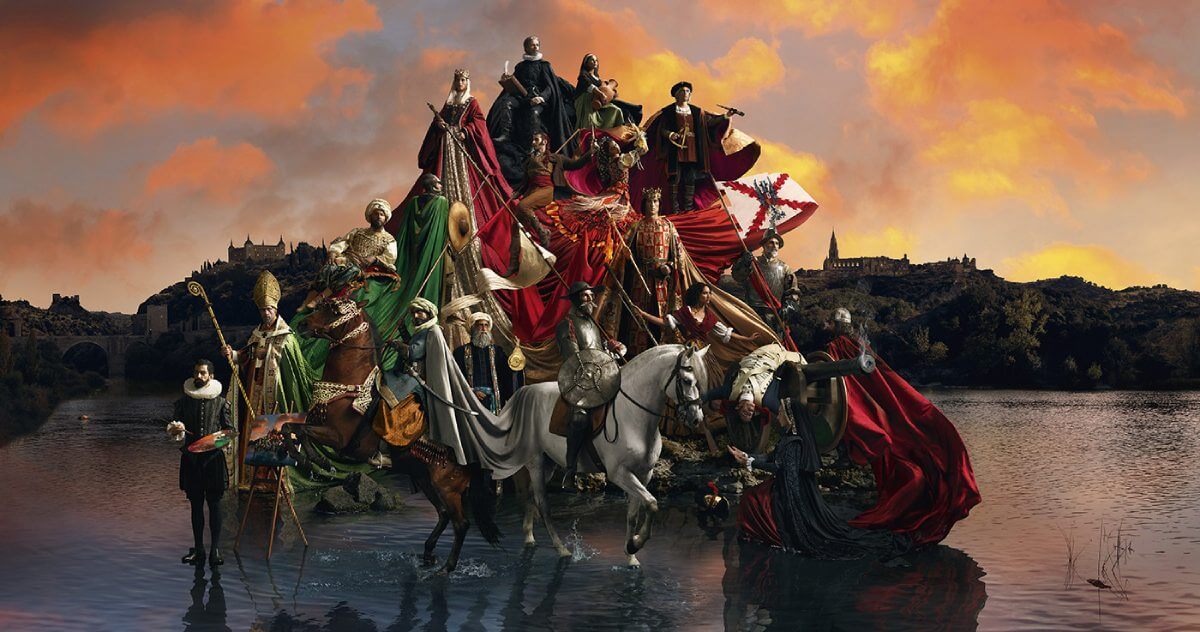 Puy du Fou España is a unique type of park which represents the history of Spain through great and moving shows that make visitors feel like they're travelling back in time.
Located on the outskirts of Toledo, it is an ideal place to plan a getaway to a place that makes children and adults dream, living unique experiences and enjoying incredible shows while discovering Spain's greatest deeds.
Its facilities are set in a natural environment that occupies 30 hectares, and are made up of various vintage scenarios, such as a historic Castilian village, an Arab camp, a medieval market, etc.
Despite being a park with history as its main theme, for artistic reasons it is strictly forbidden to visit it in costume or dressed in regional costume, in which case you'll not be allowed to enter.
2. Sendaviva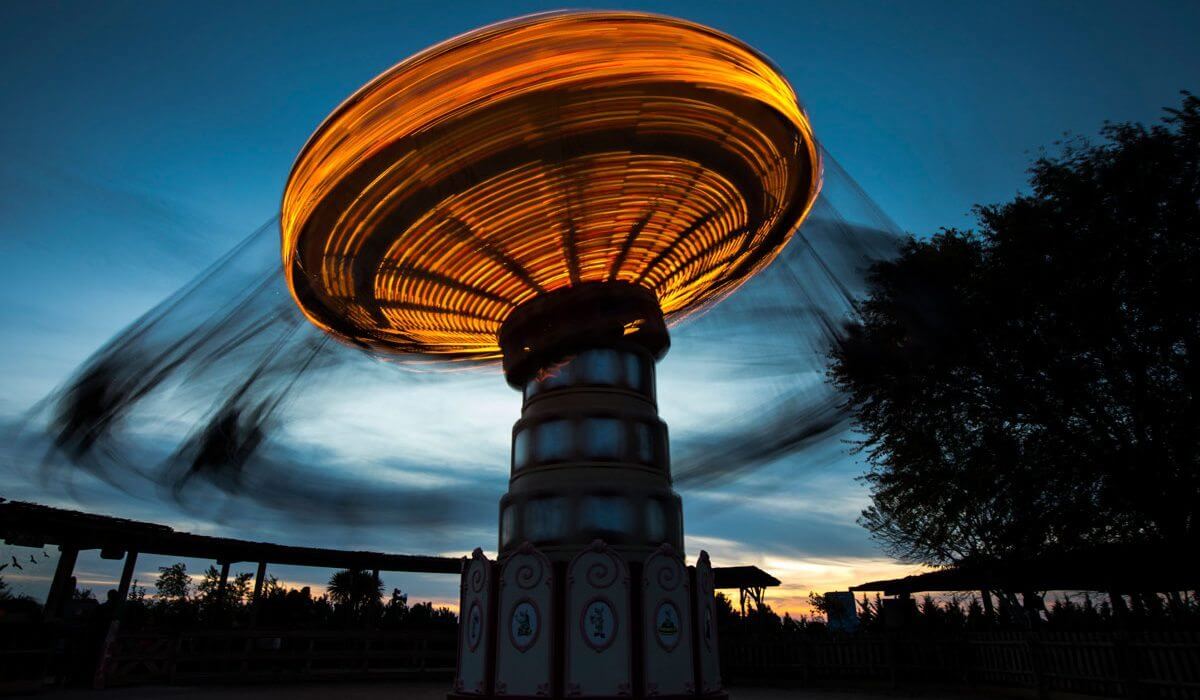 El Parque de la Naturaleza de Sendaviva, situado junto a las Bardenas Reales al sur de Navarra a tan solo una hora en coche de Pamplona, es un auténtico paraíso de 120 hectáreas, siendo uno de los mayores de su tipo de toda Europa.
Se trata de un parque de aventura y diversión para toda la familia que ofrece a sus visitantes una combinación perfecta de entretenimiento, naturaleza y emoción, siendo la mejor manera para pequeños y mayores de pasar un día entero de diversión.
Aquí podrás encontrar infinidad de animales comunes y exóticos, una multitud de atracciones para niños de todas las edades, muchos planes enfocados a los más pequeños y shows de todo tipo que hacen las delicias de todo el público.
3. Dinópolis
Are you ready to go back 4,500 million years in time and discover how the most extraordinary creatures that have ever inhabited the Earth lived? If so, and you want to discover the fantastic world of dinosaurs, their life and extinction as palaeontologists do, then the right place is Dinópolis.
Made up of a large central park in Teruel and seven other centres in seven towns in the same province of Aragon, this unique centre combines science and fun so that you can experience the fascinating world of dinosaurs close up. Undoubtedly, a unique stage in the history of our planet that will captivate you with its beauty and mystery.
4. Catalunya en Miniatura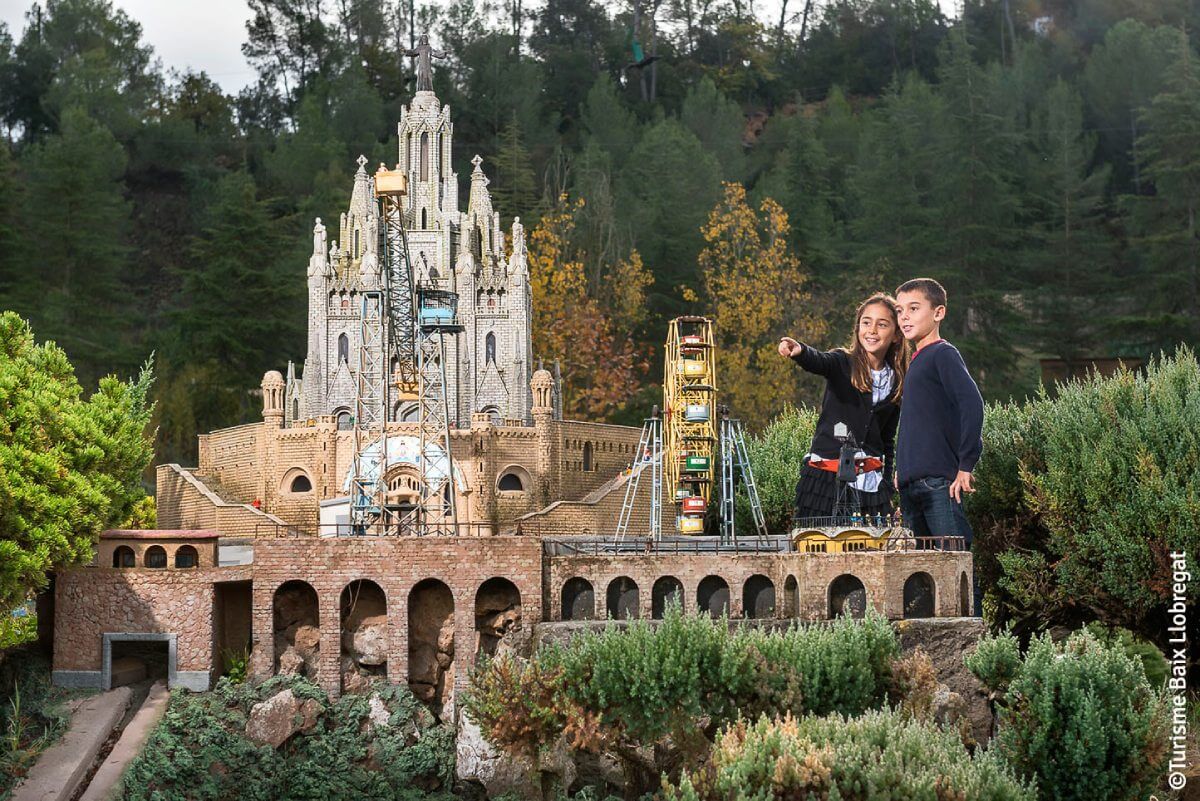 Declared of National Tourist Interest, Catalunya en Miniatura was created to show the whole family the most representative monuments and buildings of the Catalan lands by means of scale models in the open air in Torrelles de Llobregat, a 30-minute drive from the centre of Barcelona.
It is an ideal setting with attractions for children to spend a cultural and enjoyable day. The park does not aim to be a simple mirror of monumental Catalonia, but rather a unique, real, and unrepeatable experience for all visitors.
Thus, it has more than 150 models made on a scale of 1:25 in its own workshop, which perfectly reproduce the most important monuments of regional architecture, from the most outstanding Romanesque and Gothic works of Catalonia, to the complete work of the outstanding modernist architect Antoni Gaudí.
The Vall de Boí complex, the cathedrals of the Catalan provinces, Park Güell, the Sagrada Família, La Pedrera and Casa Batlló, among others, coexist perfectly with civil works such as a fire station, a Mossos d'Esquadra police station and several train stations.
5. Holidayworld Maspalomas
The south of the island of Gran Canaria has the largest entertainment centre in the Canary Islands: Holidayworld Maspalomas. Proof of this is its more than 11,000 m² of pure fun for everyone.
You can find practically everything here: from a complete amusement park (Wooland Fun Park), to the only professional bowling alley in the Canary Islands (Swing Bowling), a first-class karaoke (Bamm Karaoke) and an escape room with four rooms (Anthology Escape Room).
But there are other services, such as a gym (Ozone Gym), a sports bar (The Harrow Sports Bar), a casino (Palm Kasino) and a spectacular gastronomic market with a multitude of culinary references (Nomad Gastro Market).
As you'll have seen, in Spain there are a multitude of theme parks and amusement parks for children and adults that will make it possible to enjoy a day of endless fun in a truly unique environment.