Eating in Gran Canaria is one of the closest experiences to paradise that anyone can have. Just imagine opening the fridge at night and finding:
– A sea of flavours that jump straight into the cauldron from the bottom of the sea.
– A selection of fruits and vegetables from this miniature continent.
– A sweet sauce created from recipes from a hundred different places.
That's, roughly speaking, the cuisine of Gran Canaria: a mixture of flavours from three different continents. A delicious stew cooked on the island's fine weather and linked by the products of the land and the ocean.
But Gran Canaria is not just about local food. As one of the most important tourist destinations, it also has a multitude of establishments where you can enjoy the best of national and international cuisine.
Where to eat good, nice and cheap in Gran Canaria
Restaurants, bars, taverns, canteens, inns, taverns, cafeterias or diners, gastronomic markets, bochinches (where you can find typical local food and drinks)…. Gran Canaria has it all. The culinary offer on the island is immense.
That's why we have selected some of the best places to eat on the island in terms of value for money.
1. Mr. Kale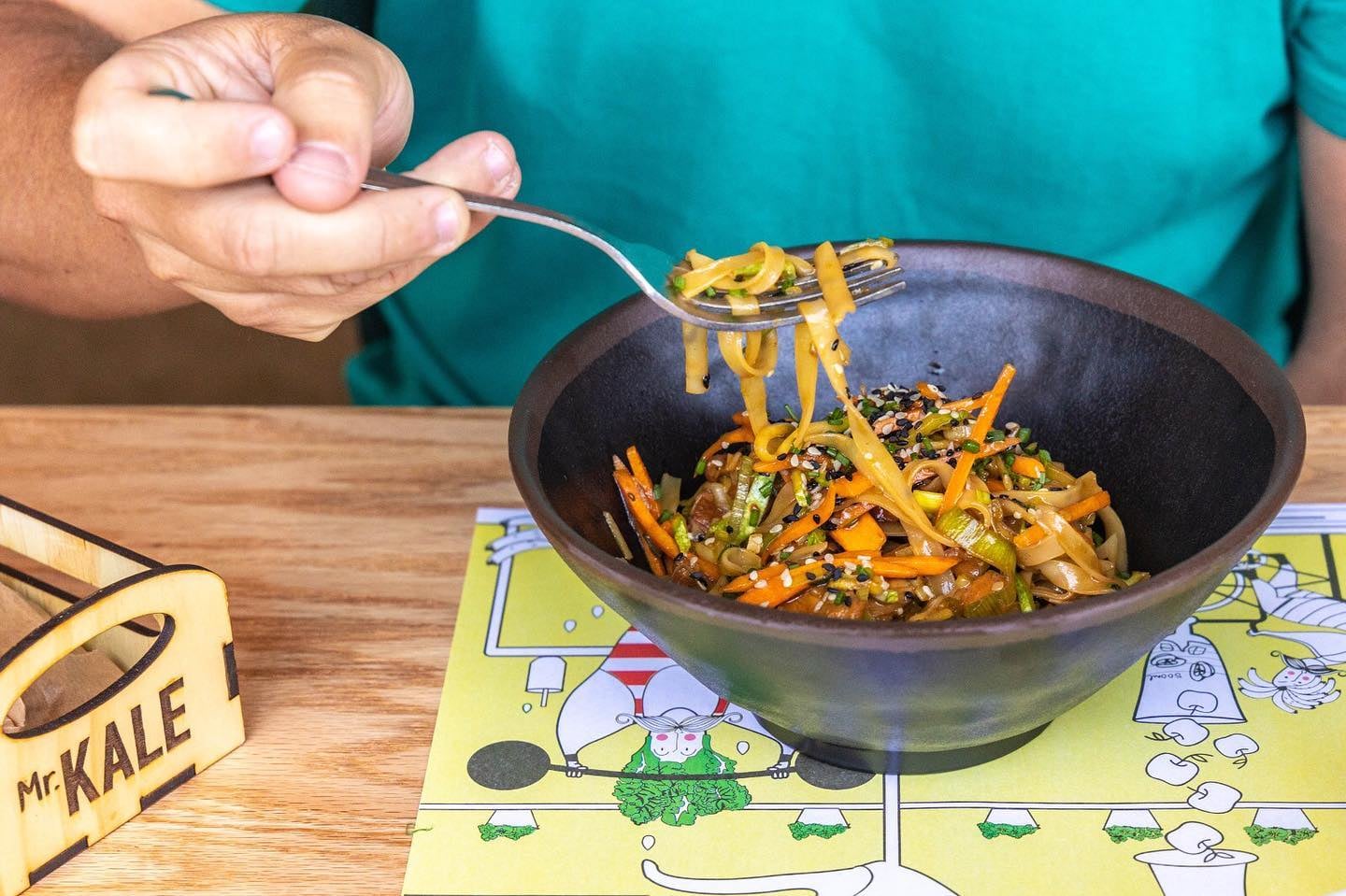 If you're looking for healthy cuisine in Gran Canaria, Mr. Kale is the place for you. Here you'll find breakfast, lunch, snacks and dinners based on real food.
The options are almost endless: from wok, to their famous pokés (Hawaiian raw fish salad), to fish or meat dished with common denominators.
Healthy food, with tremendous flavour and a presentation that will leave you speechless. It's the perfect alternative, whatever your favourite food is. You'll be amazed.
2. Bandera Tapas y Copas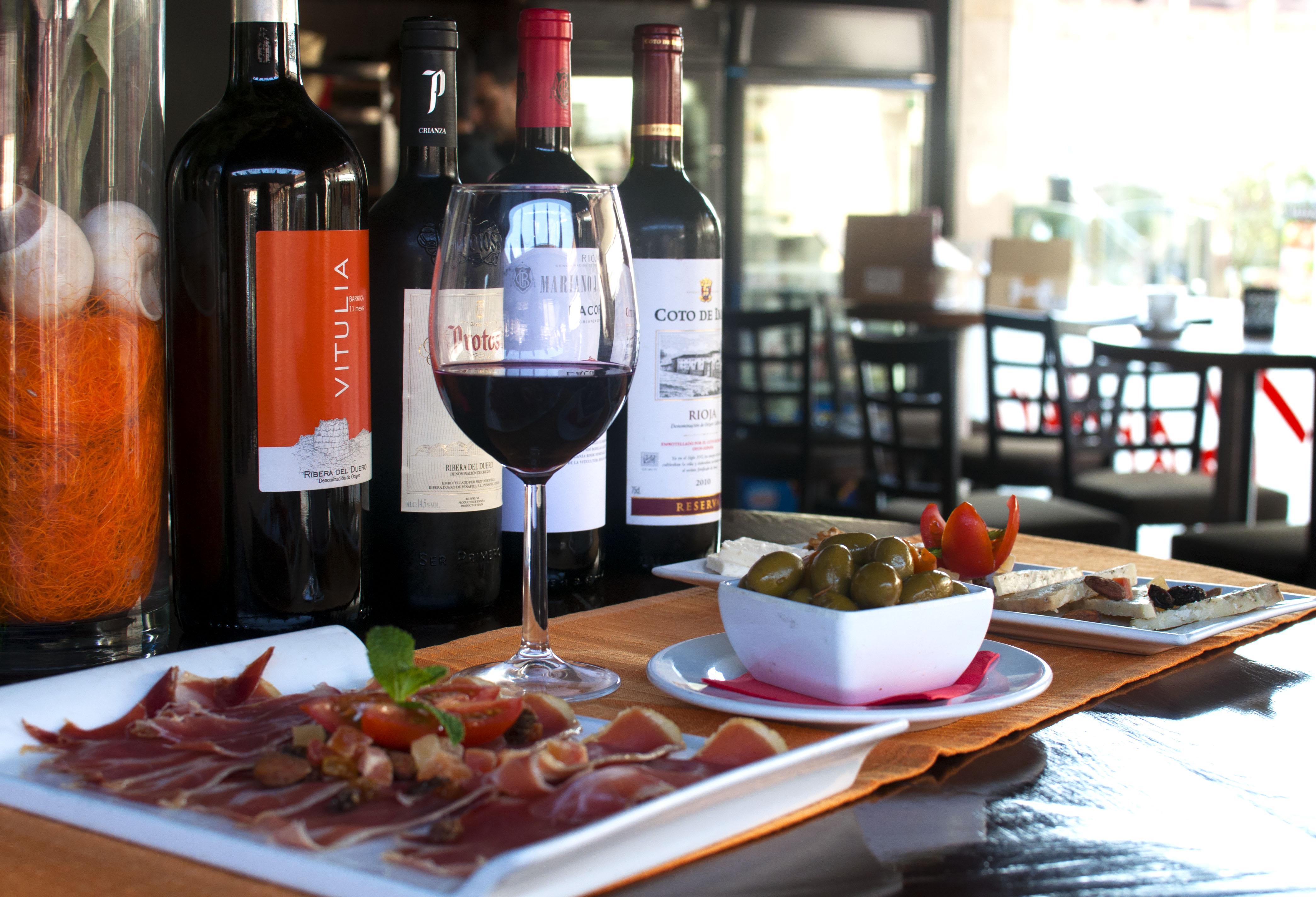 If you're in Gran Canaria, you have to stop by this restaurant. Bandera Tapas y Copas' large and comfortable terrace invites you to relax and enjoy a snack with some of its exquisite signature tapas (Spanish snacks or small plates) or the reasonably priced menu of the day.
Its menu is based on typical Spanish cuisine, such as chistorra sausage, Russian salad, tortilla (spanish omelette), croquettes, Iberian cold meats or cheeses, although they also dare to try specialities such as avocado with salmon, or a skewer of chicken with yoghurt sauce, among others.
In addition, at weekends they have a DJ who plays the best current music, guaranteeing a fun and light-hearted atmosphere. This is undoubtedly one of the best places to eat in Gran Canaria, and we highly recommend it.
3. Hawai Poké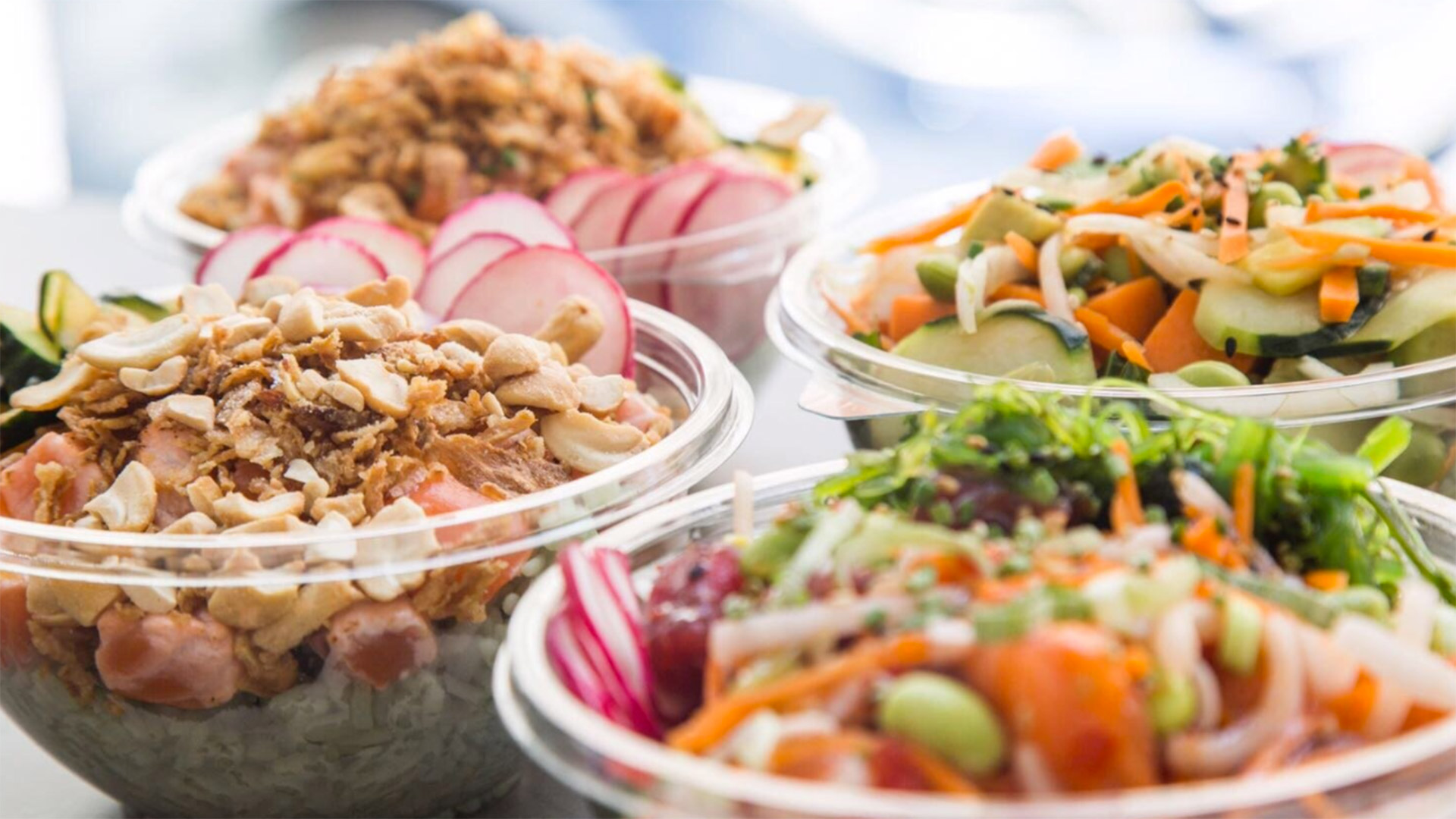 Another of the world's most trendy cuisines is Hawaiian. Proof of this is the enormous success that Hawai Poké is having in Gran Canaria.
To make this delicious and healthy Polynesian dish, they only use fresh products of the highest quality, and they can customize them with a wide variety of sauces, seaweed, etc.
There's no single poké: the combinations are practically infinite. There's nothing better than eating tasty and healthy food at the best price on the market.
4. La Mexicana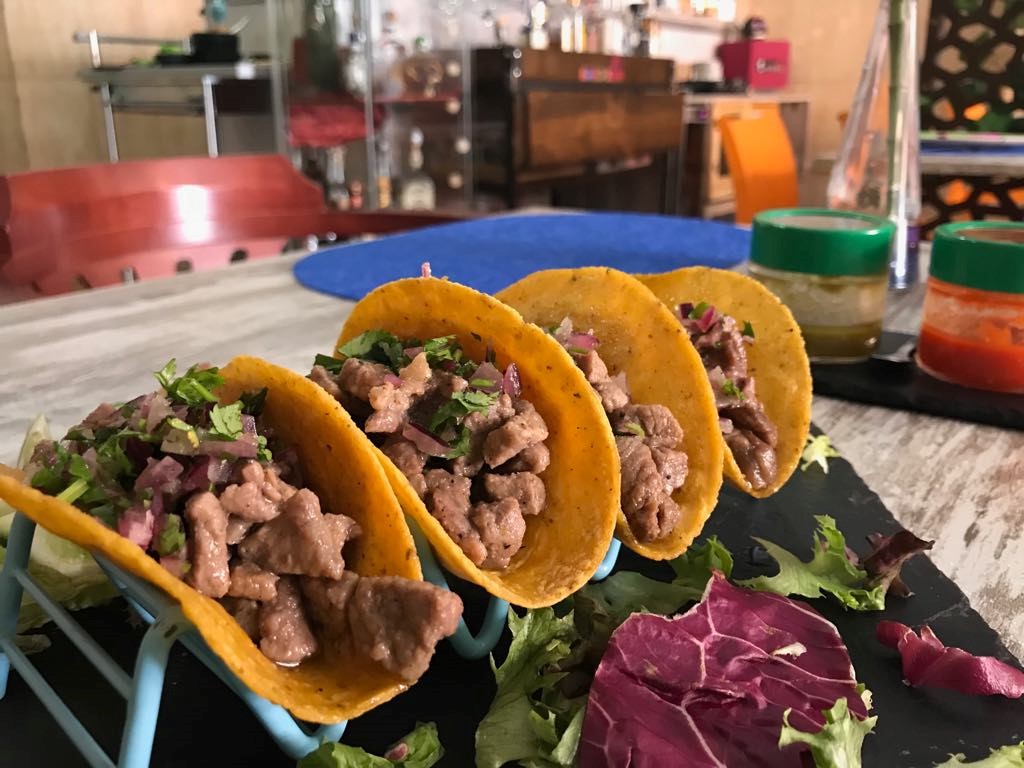 If there's one world cuisine that needs no introduction, it's the Mexican one. That's why the very name of this restaurant, La Mexicana, should be more than enough to explain itself. Its enormous variety goes beyond the most characteristic dishes.
In fact, traditional Mexican cuisine is more than just fajitas, nachos and tortillas. Mexico is much more than spicy food. That's why its aim is to transport you to that reality and introduce you to the flavours of the country's extensive and delicious gastronomy.
With the help of an agricultural engineer, La Mexicana has managed to plant and harvest ingredients that are native only to Mexico and that make their dished unique on the island, such as green tomatillos (or [Mexican] Husk Tomato), chillies and much more.
5. Nomad Gastro Market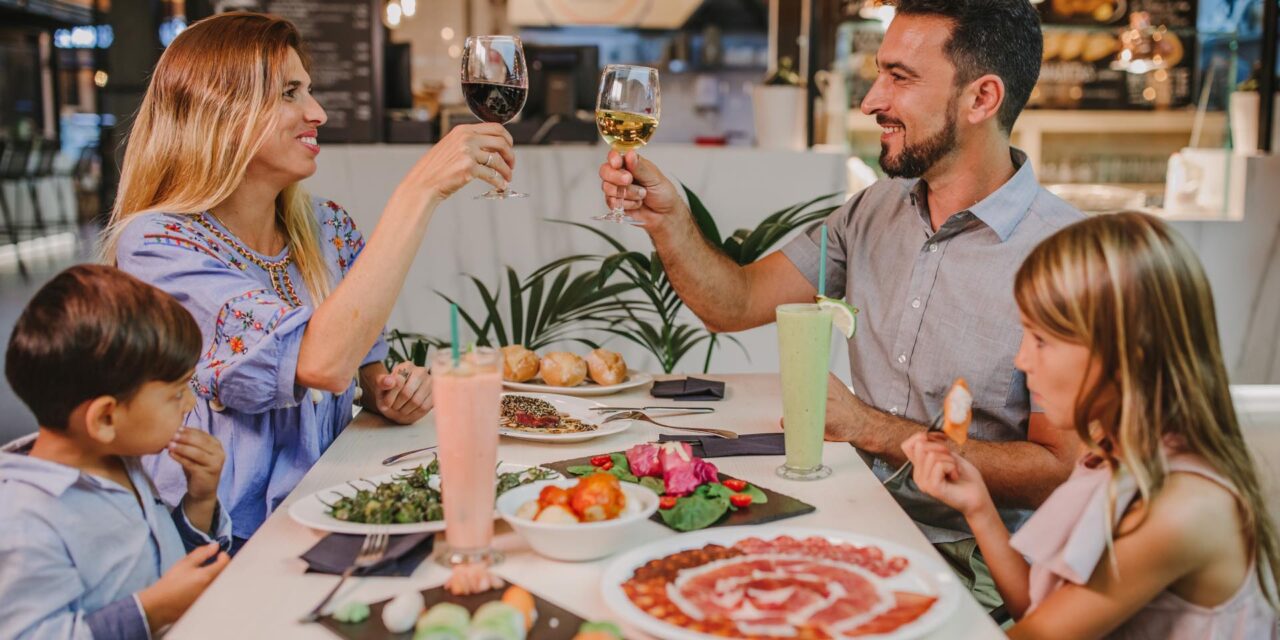 Eating out in Gran Canaria can be a difficult decision because there are so many (and very good!) alternatives. However, sometimes we're looking for something out of the ordinary and want to enjoy a gourmet experience that's a little different.
You'll find it at the Nomad Gastro Market, the gastronomic market of Holidayworld Maspalomas. Here you'll find more than 400 culinary references from the most outstanding restaurateurs operating on the island.
In recent years, Gran Canaria has joined the wave of new gastronomy with the opening of a multitude of restaurants that experiment with haute cuisine and the different flavours of the world. And a great example of this can be found here.
But that's not all, as at Holidayworld Maspalomas you can complete your gastronomic experience in the numerous attractions, such as its amusement park, bowling alley, escape room, karaoke, casino, gym… There are endless possibilities!
As you'll have seen, there's an enormous variety of places on the island where you can enjoy the best dishes of local, national and international cuisine. Eating out in Gran Canaria is an experience you shouldn't miss.