Gran Canaria is one of the islands that receives the most visitors throughout the year in the Canary Islands. Their main destination on the island is Maspalomas, in the south of Gran Canaria. Here tourists and locals are attracted by the good weather, its marvellous surroundings, a beautiful beach and its rich and varied gastronomy. In this article, you'll discover where to eat in Maspalomas and the best restaurants in the south of Gran Canaria.
Eating out in the south of Gran Canaria can be a difficult choice because there are many (and very good) options. As Maspalomas and Playa del Inglés are very touristic areas, we help you find the best options where to eat in the south with good value for money. Let's discover restaurants in Maspalomas, Playa del Inglés, San Agustin, Puerto Rico etc.!
7 options where to eat in the south of Gran Canaria
↠ Restaurants in Maspalomas
1. El Senador at the beach of Maspalomas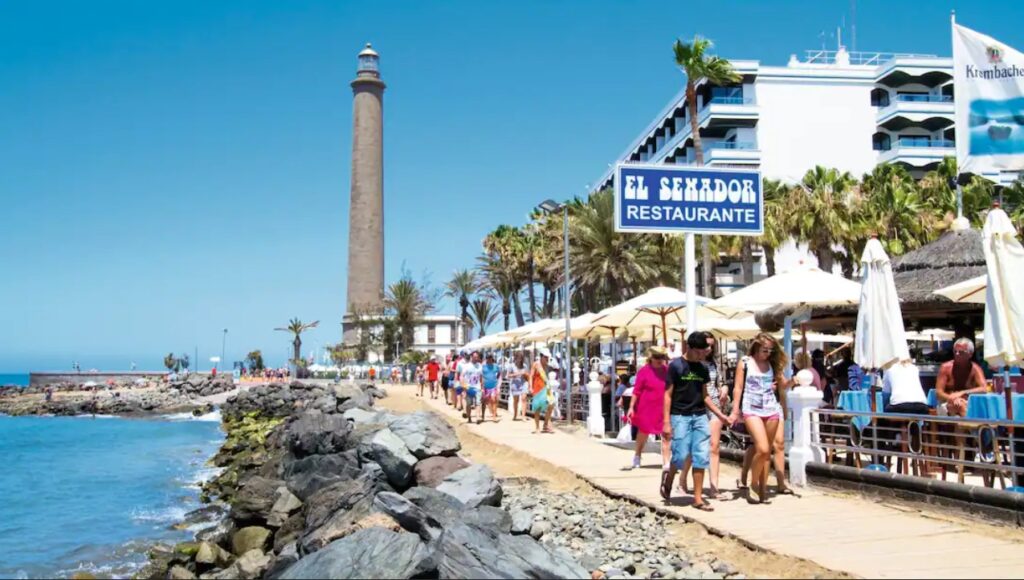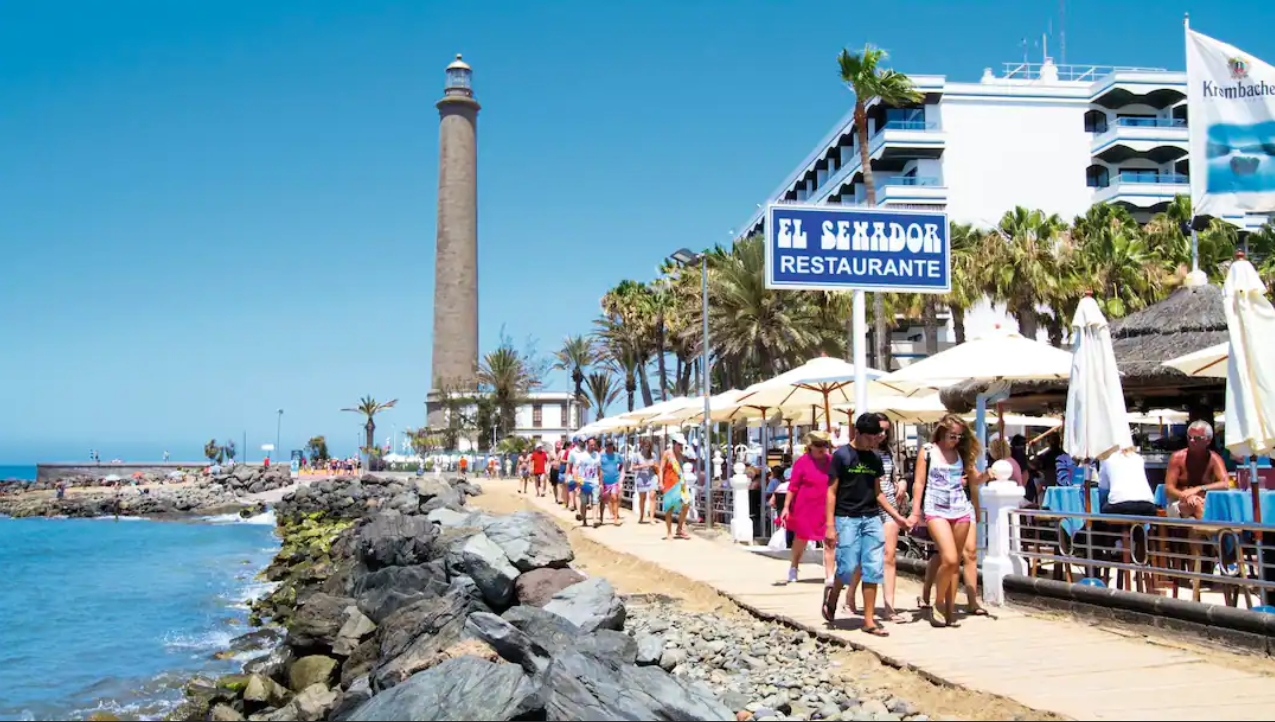 El Senador is a classic place to eat in Maspalomas. It offers international, Mediterranean and Canarian food and is popular because of its privileged location on the beachfront of Maspalomas.
However, precisely because of its location, it's a rather touristy and therefore expensive place. But its rice dishes, fish and salads are well worth the money.
2. Restaurant Time
Time is another popular dining option in the south of Gran Canaria. It's an Italian restaurant in Maspalomas next to the popular restaurant Samsara. Here you can enjoy delicious pasta, pizza, meat, and spectacular typical Italian starters. Furthermore, it offers takeaway and delivery service.
If you prefer a more romantic restaurant, Samsara is exclusive and in demand. It's only open for dinner and serves creative food with oriental influences. We recommend booking in advance.
3. El Picoteo Maspalomas Tavern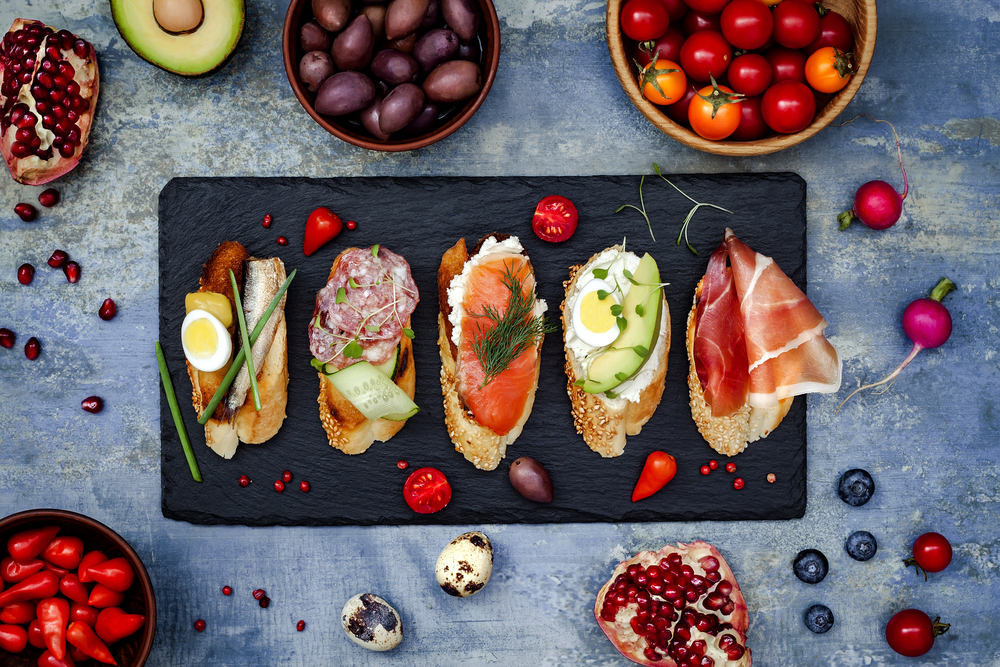 This is an excellent tapas restaurant in the south of Gran Canaria. They also offer tapas to take away.
4. Chinese restaurant Chino Dragón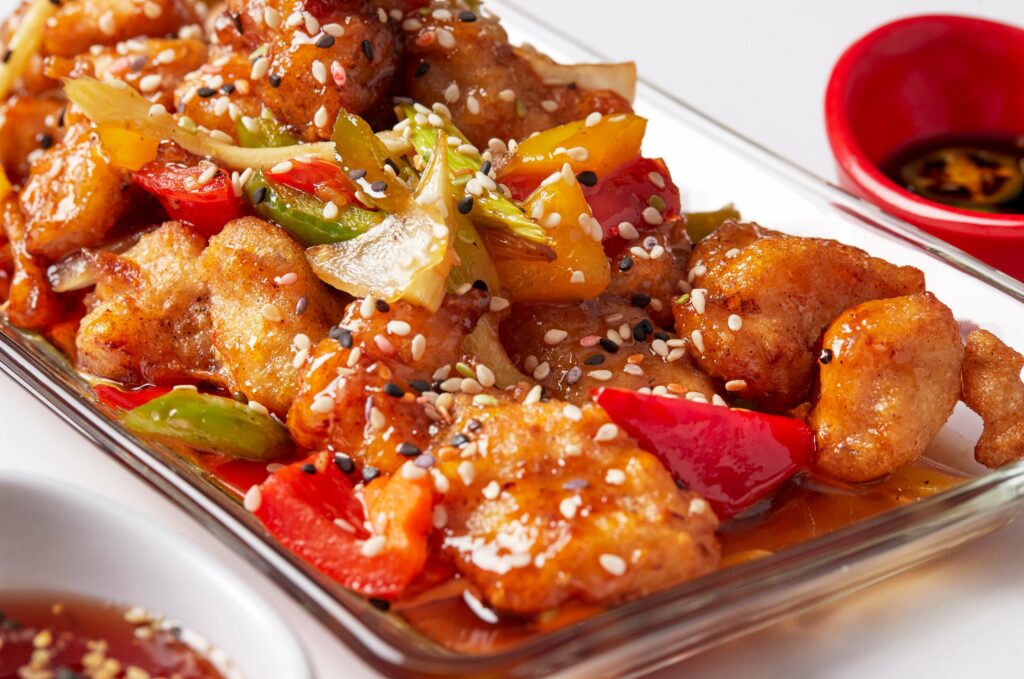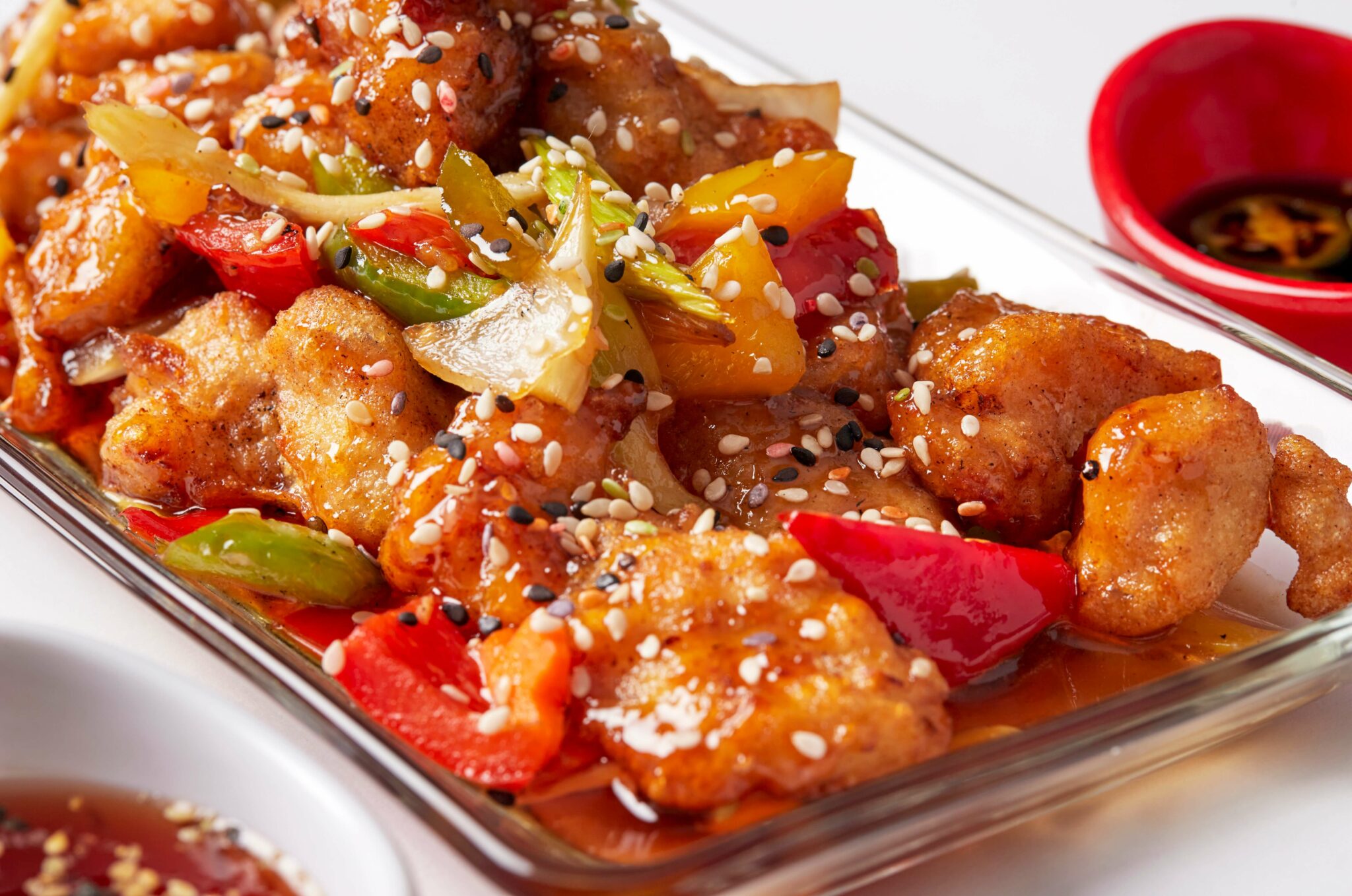 If you like Chinese food, you shouldn't miss Chino Dragon in the south of Gran Canaria. They're specialists in rice dishes, noodles and more like soups, meat or vegetable dishes and more.
If, on the other hand, you prefer buffets and all-you-can-eat, you should check out Asia House, one of the most popular Chinese restaurant in the south. Delicious Asian food and unbeatable prices.
5. Nomad Gastro Market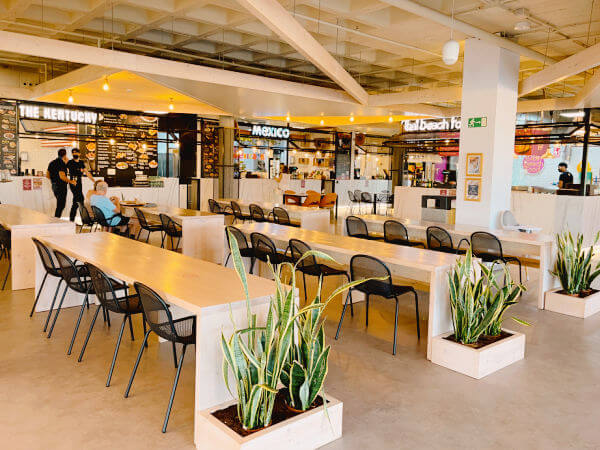 If you want to get away from the traditional and usual and enjoy a gourmet experience, something alternative and out of the ordinary, you should visit the Nomad Gastro Market, the gastronomic market of Holidayworld Maspalomas. In this market, you'll find more than 400 culinary references of the most outstanding restaurateurs operating on the island.
↠ Restaurants in San Agustín
6. El Capitán Restaurant (San Agustín)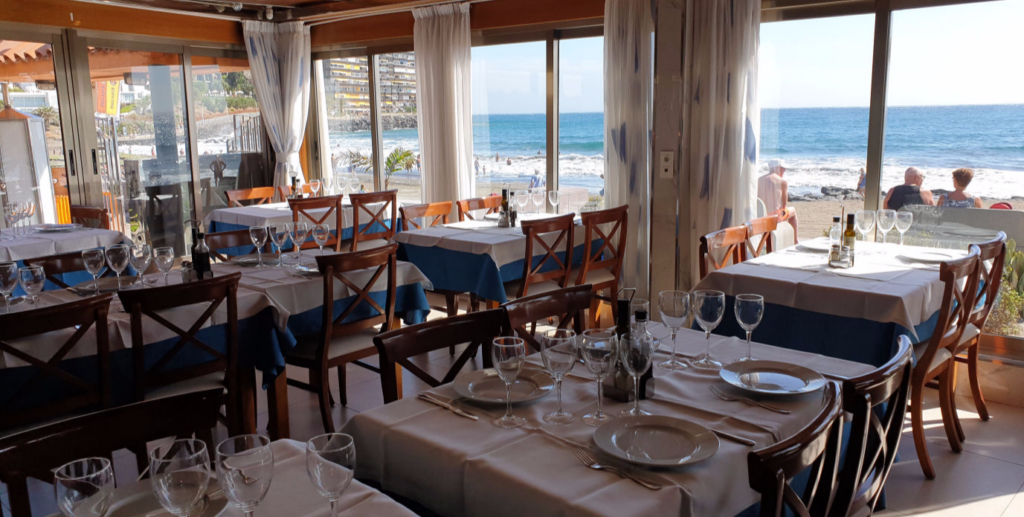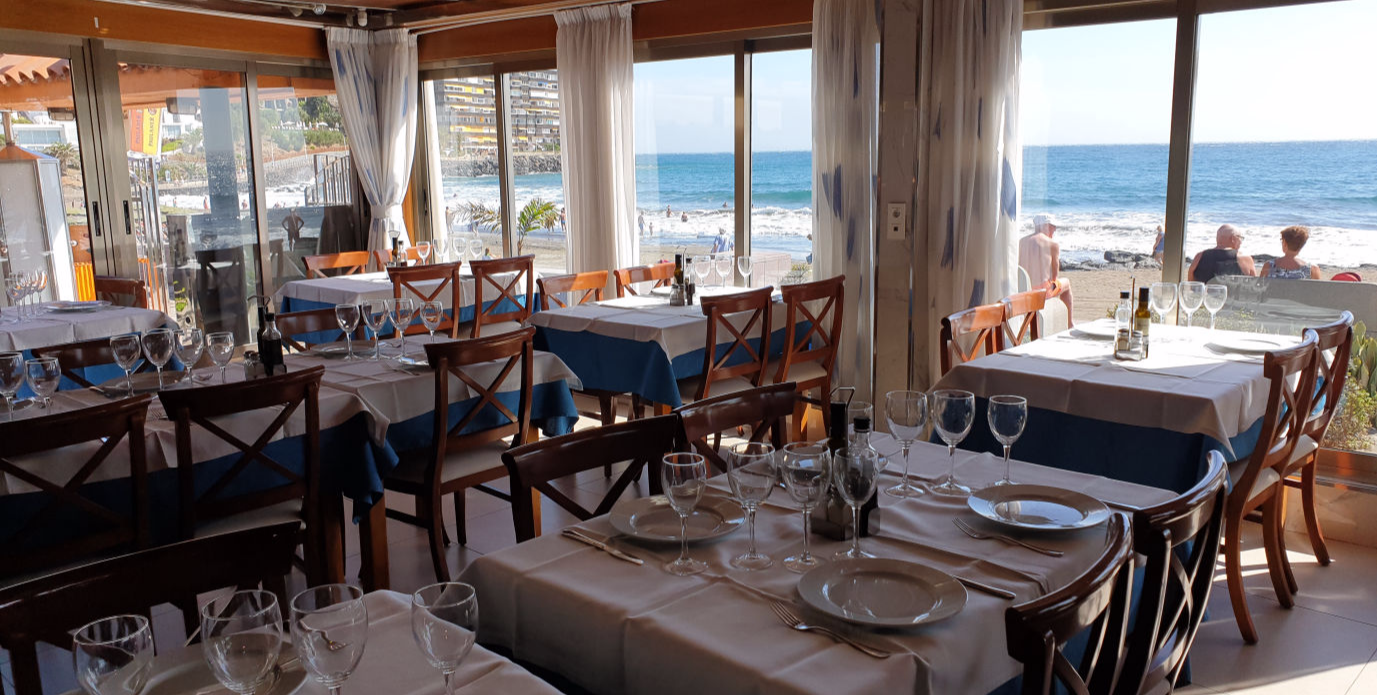 El Capitán is the classic example of a restaurant in the south of Gran Canaria with ocean views. Located on the beachfront in San Agustín, it offers Spanish cuisine and very good food. The entire restaurant is adapted for the disabled and the food has Canarian touches. It also offers an international menu and ice cream and has a terrace where you can enjoy the ocean views.
7. Greek Taverna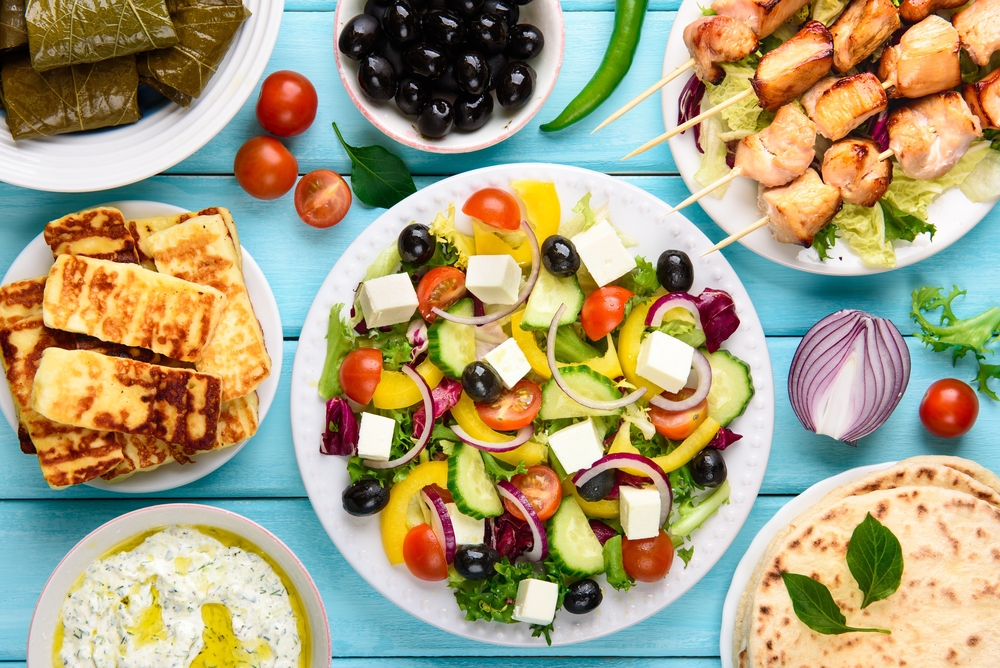 Greek Taverna is probably the most popular Greek restaurant in the south. Enjoy this colourful Greek food restaurant in St Augustine with dishes like mousaka, tzatziki or grilled halloumi.
Taste the best gastronomy in the south of Gran Canaria
This has been our tour of seven of the best restaurants you can find in Maspalomas or Playa del Inglés in the south of Gran Canaria. We hope this range of options has helped you decide where to eat in the south, and we look forward to seeing you at HolidayWorldMaspalomas!