Gran Canaria is one of the islands that receives the most visitors throughout the year from the entire Canary Islands. Their main destination on the island is Maspalomas, where they arrive attracted by the good weather, its wonderful surroundings and to be able to taste its rich gastronomy, so it is important to know where to eat in Maspalomas.
The cuisine that our guests can find in Gran Canaria is very varied. Fresh products from the sea that go directly to the cauldron, fruits and vegetables from the best orchards on the island or meats from the best pieces of local cattle that provide an unparalleled flavor and aroma.
All this, you can find in the area between Playa del Inglés and Maspalomas has a wide gastronomic offer. In it, you can enjoy restaurants with a rich variety and a wide selection of local and international cuisine.
Today, we have come to tell you the best restaurants in Maspalomas. Among all the variety there is, we have made a modest selection of those places that, due to their quality / price, are the most interesting to enjoy a good lunch or dinner in one of the most touristy areas of the island.
Where are the 5 best restaurants to eat in Maspalomas
Throughout Maspalomas you can find bars, taverns, restaurants, cafes, inns, bars or gastronomic markets, giving rise to a tremendous and rich culinary offer.
For that reason, we offer you the 5 best restaurants in Maspalomas. Here is our culinary proposal.
1. El Senador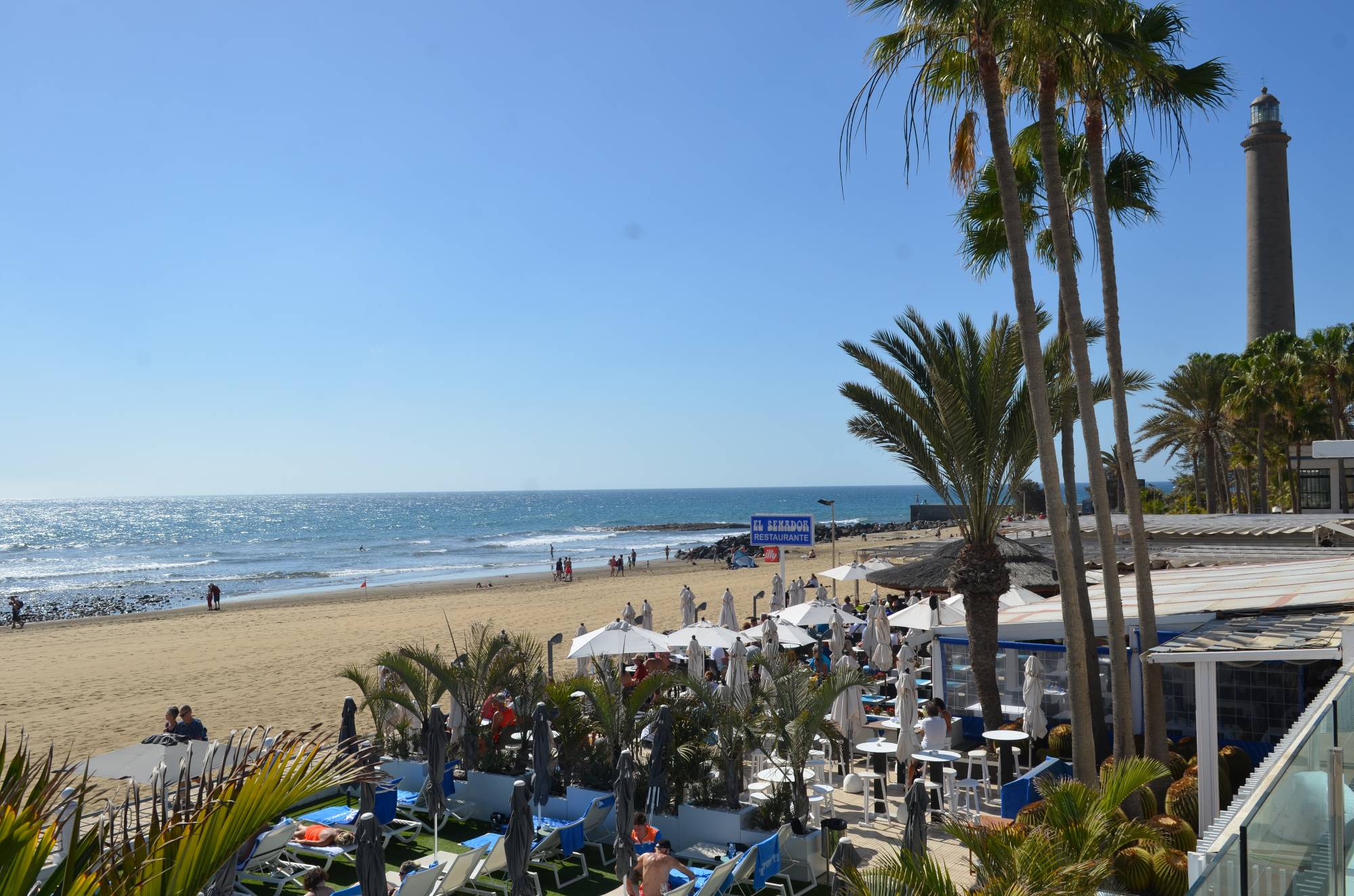 A classic place in the south of the island in a paradisiacal and wonderful environment, located on the beachfront of Maspalomas Beach, with the Lighthouse in the background.
If you don't know where to eat in Maspalomas, you should know that El Senador is known for offering a wide variety of fresh dishes. It stands out mainly for its rice dishes, salads or fish.
Within its menu, you can also find typical Canarian food such as wrinkled potatoes with mojo picón or old clothes. On the other hand, it has Mediterranean and international dishes, giving it a rich culinary variety.
Its location makes it a very touristy place, but in terms of quality / price it is highly recommended.
2. Samsara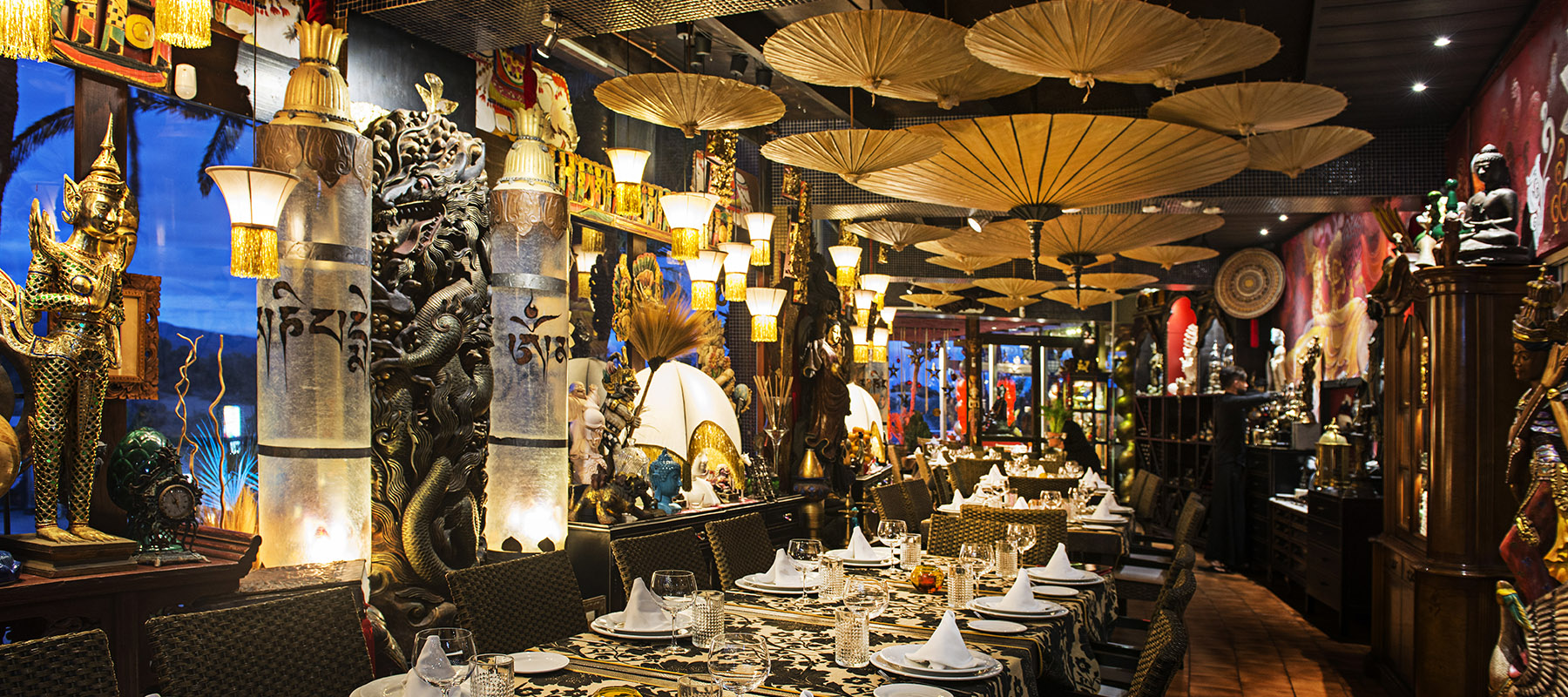 We go from the traditional to a cuisine full of aromas and flavors, such as Thai and Indonesian. As if this were not enough, they also offer in their menu a cuisine of fusion of the world that makes a difference.
Samsara is an ideal place to enjoy a special dinner with friends, family or partner. Its price is somewhat high compared to the rest, but we assure you that it is worth it.
Thanks to its impeccable service, being in the heart of the Maspalomas Charca and having an immense quality in its dishes, it has become one of the best restaurants in Maspalomas.
In short, if you don't know where to eat in Maspalomas and you are on vacation or just want to celebrate a special occasion, this is your restaurant.
3. La Palmera Sur Restaurant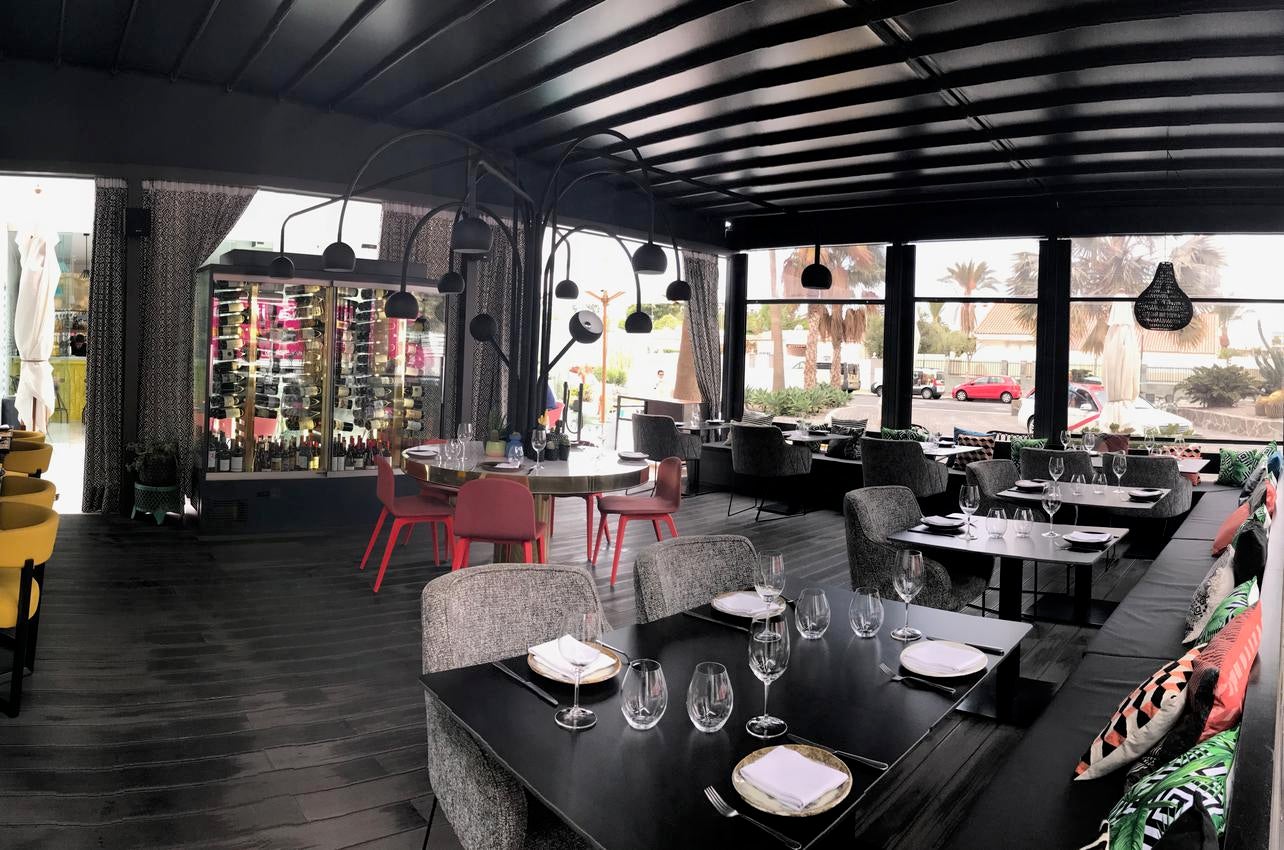 We continue our review of the restaurants in Maspalomas, for this we move a little and go to the epicenter, to Playa del Inglés.
Here we find a restaurant, La Palmera Sur, located in the Hotel Gold by Marina, which in recent times has positioned itself as a place to take into account within the gastronomic offer of the area.
Its menu is very simple, it has an acceptable variety of seasonal and fresh dishes, with the difference that they carry out fusion cuisine, giving it a touch of distinction that makes a difference. For wine lovers, it has a select menu designed to be enjoyed with any dish.
La Palmera Sur is the right restaurant to try new gastronomic experiences in comfortable surroundings.
4. El Velero Casa Antonio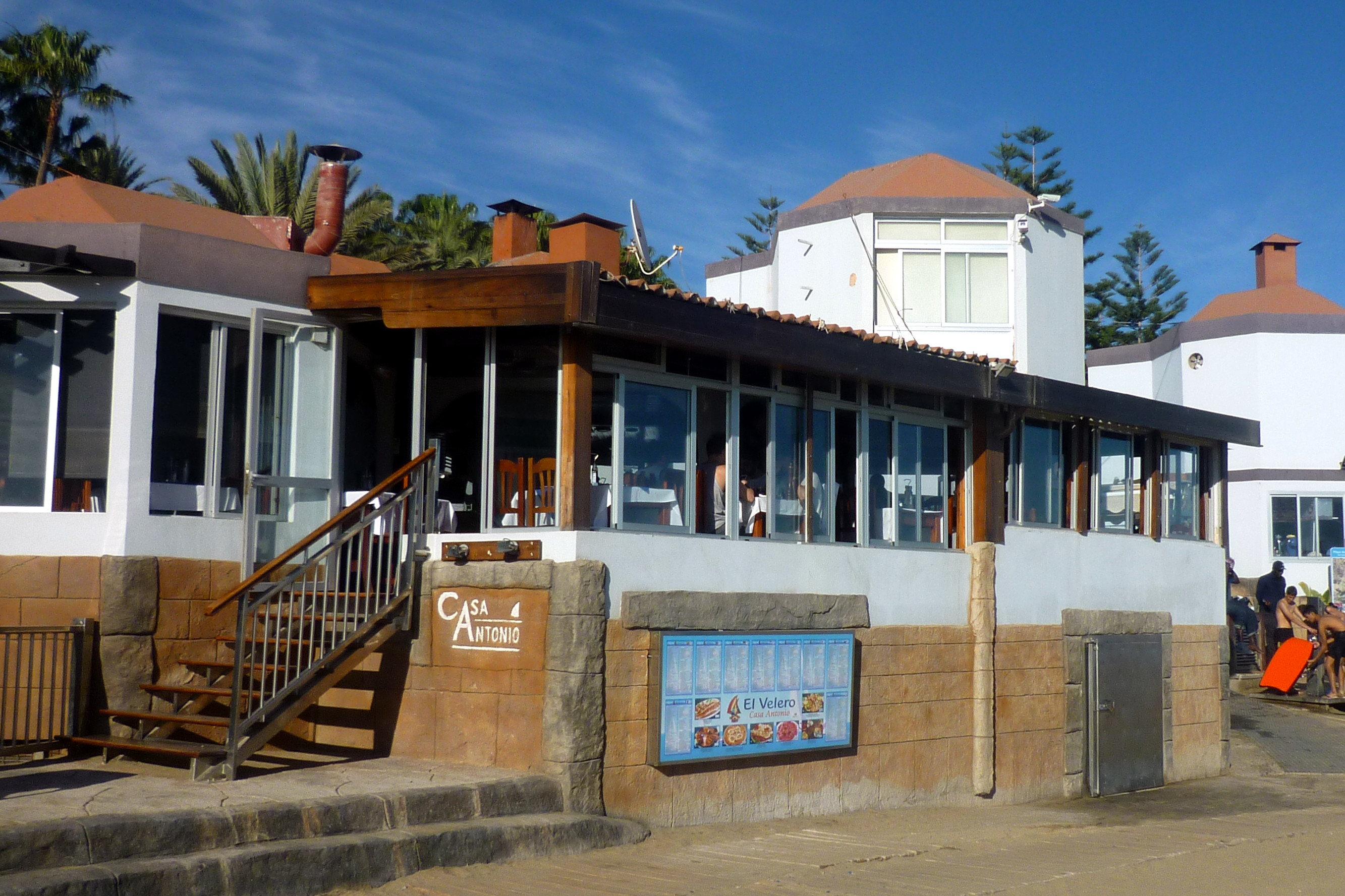 If you are still not sure where to eat in Maspalomas, we return to traditional cuisine and we do it at the hands of the restaurant El Velero Casa Antonio.
In recent years, the place has acquired great fame thanks to the use of the salt technique to cook its fish dishes.
It is an ancestral technique that very few restaurants use today and that may be something simple to execute, but the truth is that it involves a certain complexity.
El Velero Casa Antonio has known how to distance itself from its toughest and most immediate competition, since it is located in the heart of the Maspalomas Lighthouse promenade, where there is a wide variety of restaurants.
If you want to taste the best fish with salt, do not hesitate to finish your walk in the area with a good lunch or dinner at Casa Antonio.
5. Nomad Gastro Market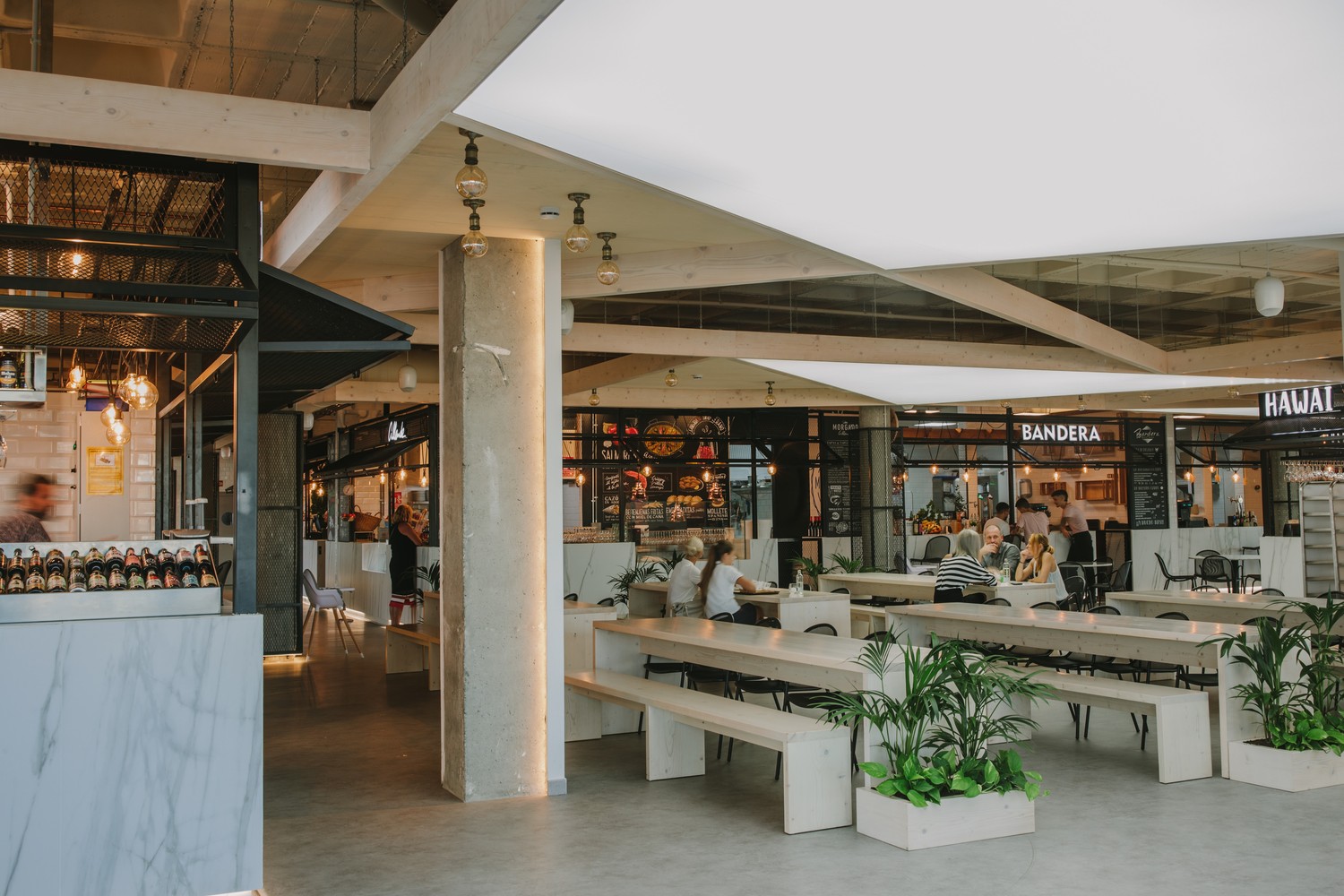 We finish finalized our particular ranking of the best restaurants in Maspalomas and we do so with a very innovative idea that is positioning itself as one of the best options to enjoy leisure and good cuisine.
Nomad Gastro Market is the gastronomic market of the Holidayworld Maspalomas. If you don't know where to eat in Maspalomas, you should know that it is a magnificent place where you can find up to 400 culinary references from the best restaurateurs on the island.
In recent years, Gran Canaria has joined the fashion of the implementation of gastro markets, a new gastronomic wave whose central axis is the opening of a multitude of restaurants in which haute cuisine is experimented with.
In it, flavors from around the world are mixed, resulting in an intense cuisine for all tastes.
If you want to spend a pleasant and different time, at Holidayworld Maspalomas you can complete the culinary experience with its amusement park, bowling alley or karaoke.
As you have seen, Maspalomas is a place that has a rich and wide variety of restaurants.
We have chosen carefully the best ones, those that, in our opinion, are adapted to what you are looking for: quality dishes, good service, good views and, all of this, at a reasonable price that suits all budgets.
In short, we hope that thanks to this article and the suggestions we have shown you, you will know where to eat in Maspalomas and enjoy a great gastronomic and leisure day.