You probably already know it if you have visited Gran Canaria and Maspalomas some time ago, but Meloneras is an elegant tourist area famous for the Maspalomas lighthouse, which has been active since it began operating in 1890 and is very popular for watching the sunset and starting hiking routes around the promontory. Probably the most luxurious place in the south of the island, in the surroundings you can find perfume shops, jewellery shops, boutiques and the Moonlight Cinema, an open air cinema.
In the marina you can go for a sailboat trip. And on the elegant Meloneras promenade it is full of chiringuitos and busy steakhouses. There is no doubt that Meloneras is an excellent place to spend time and have fun, whether with friends, your partner or family. And it is also a great place to eat. Today we will introduce you to the 5 best restaurants in Meloneras.
Culinary experience in the restaurants of Meloneras
You can live an authentic culinary experience in Meloneras if you know how to choose the right restaurant to have an intense evening. In Paseo de Meloneras you can find a multitude of high level gastronomic spaces where you can give vent to your more foodie side. If you are one of those who enjoy spending time with good company and good food, in Meloneras you will find what the best gourmets are looking for. These are the 5 best places to eat in Meloneras and surroundings, don't miss them all, you'll love them and yours!
1. El Caldero de Meloneras – Paseo de las Meloneras, 37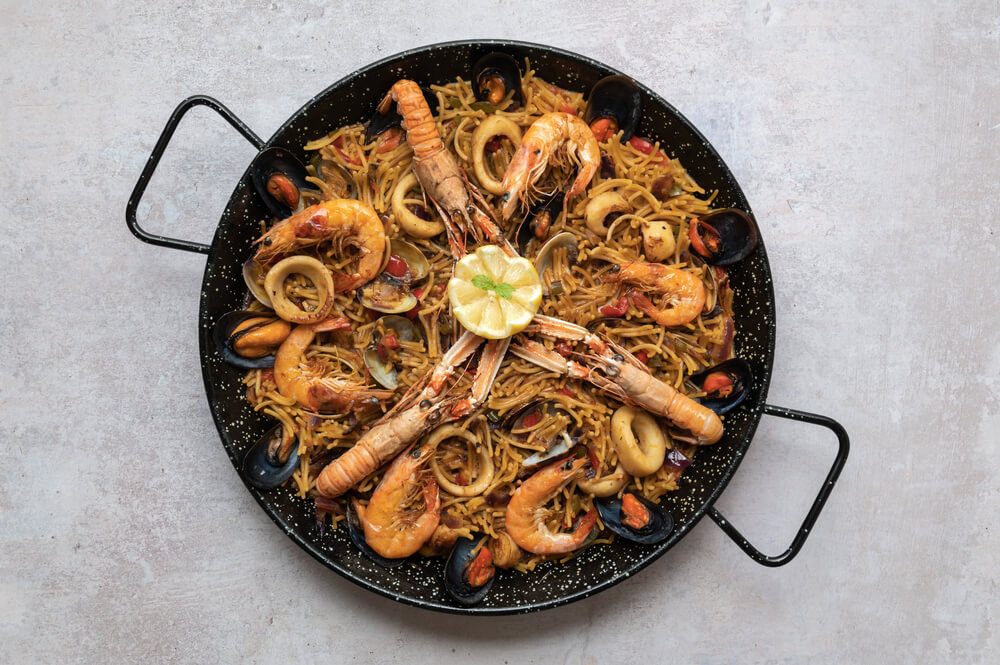 The emblematic restaurant El Caldero, specializing in rice dishes and fideuá, has closed its doors in Mogán to open its new premises in Meloneras. There you will probably find the best rice dishes and fideuá in the Canary Islands. El Caldero has been a restaurant that has made a name for itself among those who like to eat well, especially for rice and fideuá lovers.
Today, the El Caldero Restaurant has more than 55 rice dishes on its menu. Honeyed rices, paellas and fideuá of which, honestly, it is impossible to choose one because they are all very appetizing. But El Caldero is much more than just rice. You can also find dishes such as the chef's spectacular salads, such as duck ham, honey, tomato, avocado, breaded cheese and nut vinaigrette.
You will return either for the quality of their dishes or for the culinary spectacle that is being able to see how these rice dishes and fideuá are made in full view of diners by chef Cristian Andreetto, in six or seven large kitchens that can be distinguished from several meters away. An essential reference It is impossible not to cite them as one of the 5 best restaurants in Meloneras!
2. Txototxa Playa Meloneras Restaurant – Calle Mar Blanco, C. com. Playa Meloneras – Local A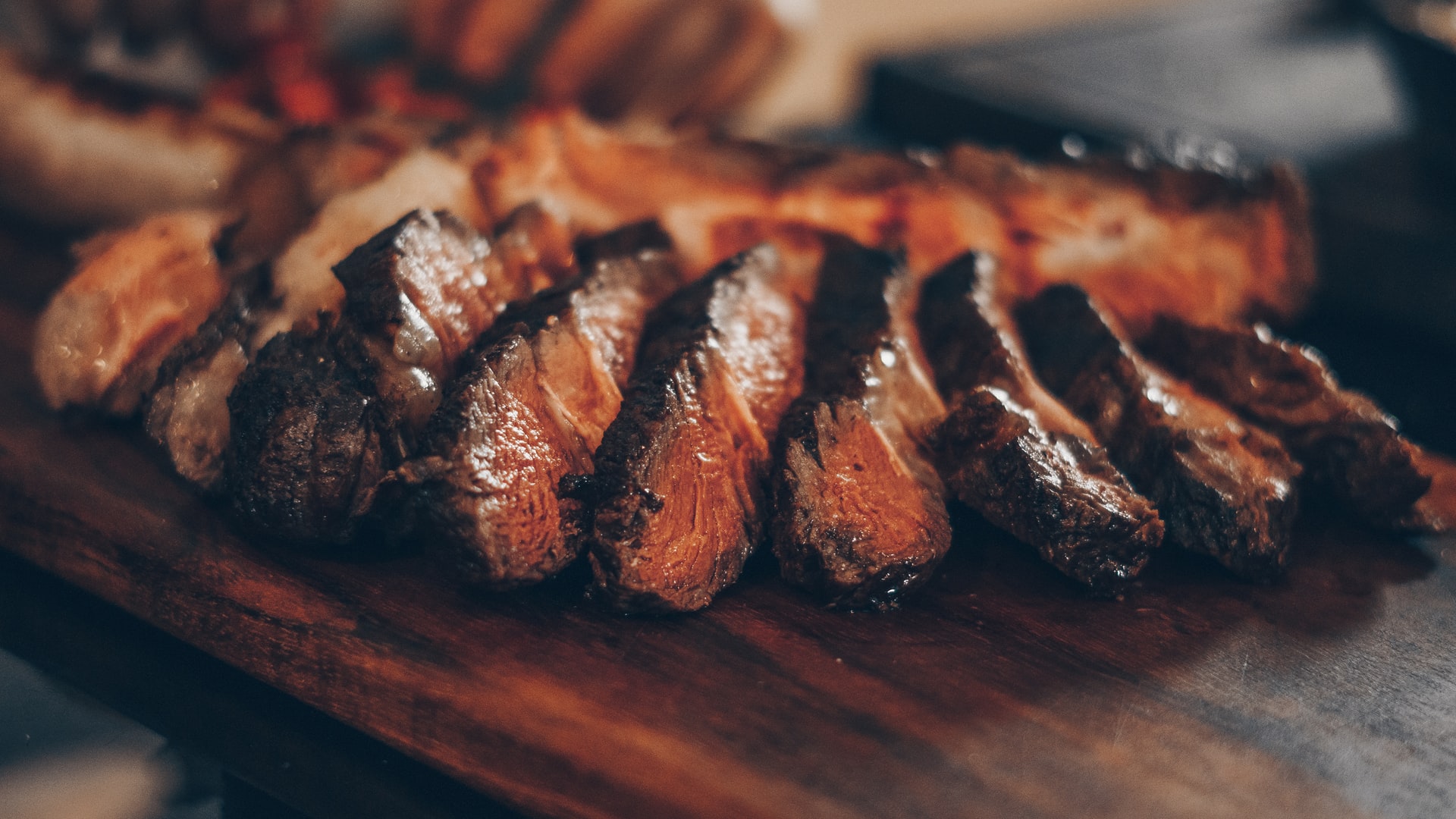 Are you a lover of Basque and Galician cuisine? Then you can't miss what they offer you at the Txototxa Playa Meloneras Restaurant. With more than 30 years of experience behind them, they have become a reference restaurant on the island.
Their personalised and very familiar treatment of their customers and the quality of the dishes on their menu make the difference. Its seas and its land offer us high quality raw materials: fish, seafood, meat, fruits and vegetables of first class that allow them to elaborate delicious and very healthy dishes.
From their kitchens come elaborations created from these wonderful ingredients that will delight the most demanding palates: grilled wild asparagus, cheese and Iberian boards, salmon marinated with dill sauce and toasts, coquinas, zamburiñas, steamed or seafood mussels and some Canarian specialties, such as wrinkled potatoes with red mojo.
Salads are the perfect complement to the center of the table. Rice is one of the symbols of seafood cuisine. You'll love their paella and rice dishes in broth. And there's so much more! Try it, you'll want to repeat!
3. Mezzaluna Pizzeria & Trattoria – C.C. Boulevard Oasis, Calle Mar Mediterráneo, Local 130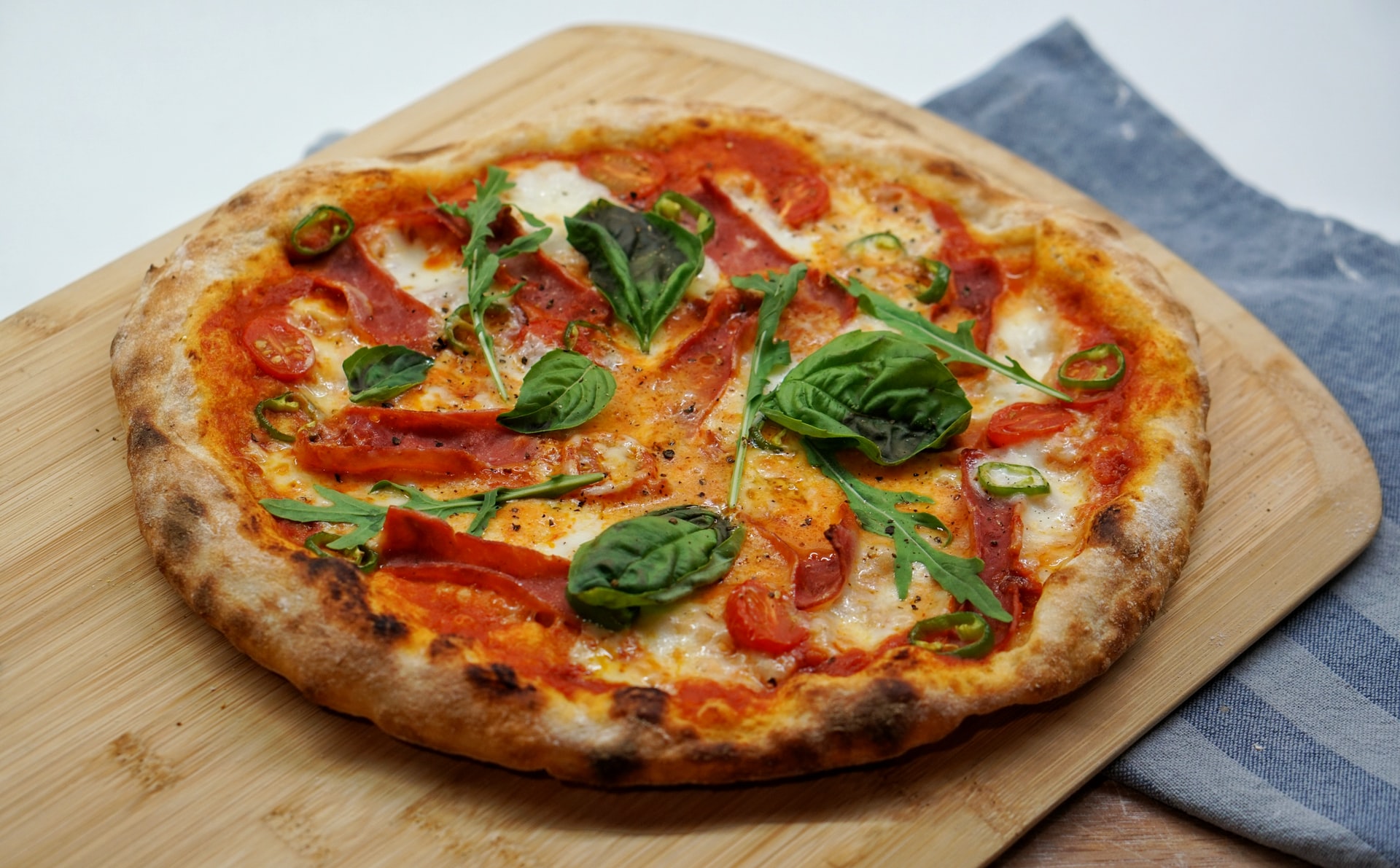 Mezzaluna Pizzeria & Trattoria offers fresh pasta made by hand and accompanied by the best Italian recipes. Its pizzas, with always fresh and high quality ingredients, offer the magic touch with those fine and crispy bases that are so popular in Italy.
Discover its specialties and the attractive suggestions of the chef and enjoy its unique terrace in a very pleasant atmosphere, with the closeness and good service offered by its staff. You will love it! For these reasons and many others, Mezzaluna Pizzeria & Trattoria deserves to be among the 5 best restaurants in Meloneras.
… and at a very short distance from Meloneras, enjoying a pleasant walk at sunset you can find the following 2 spaces. It's worth moving around a few minutes!
4. Swing Bowling Restaurant – Av. Touroperador Tui, ground floor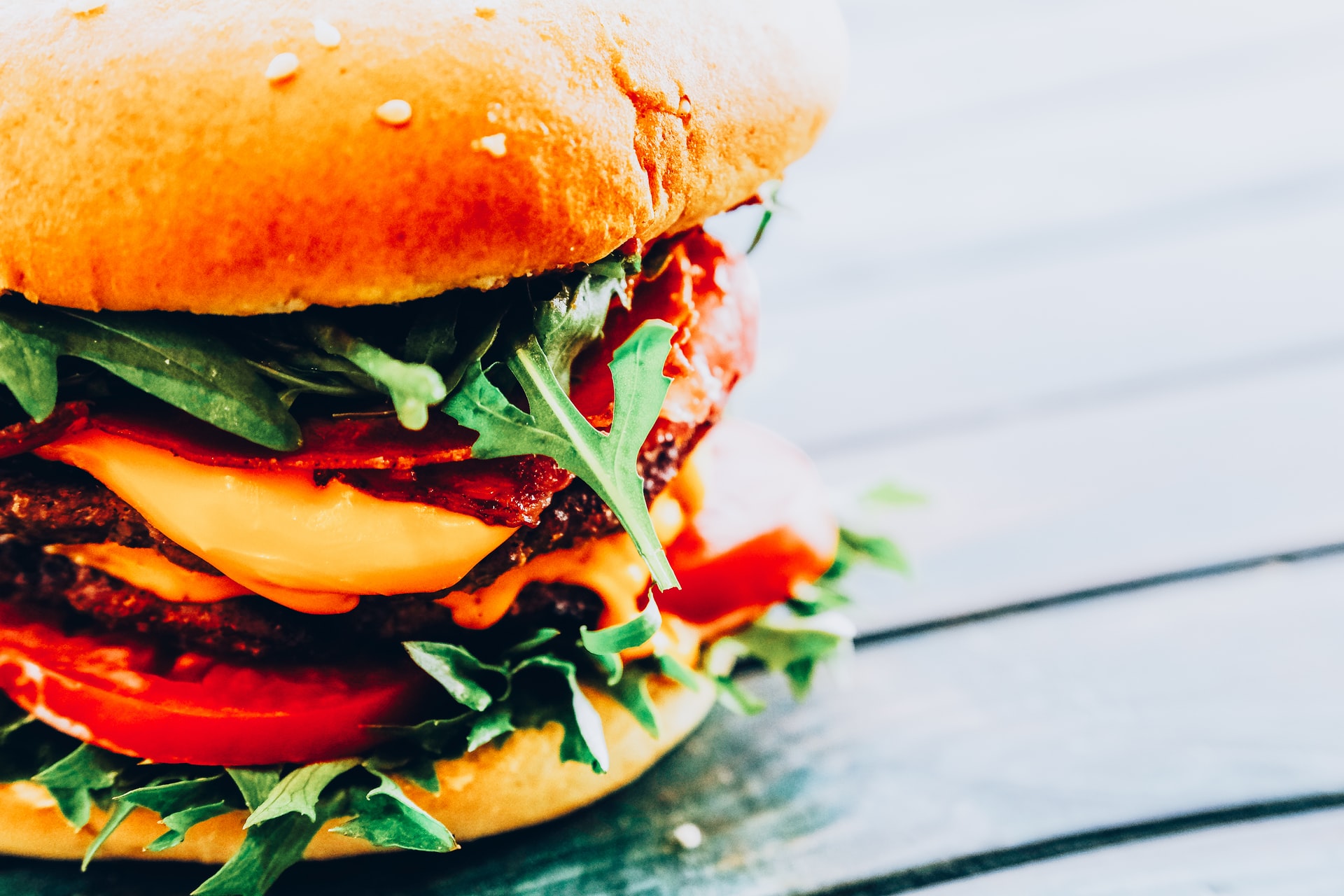 If you like to combine food in a more informal and sporty atmosphere, Swing Bowling Restaurant may be your favourite option. Recently renewed the whole menu, find in Swing Bowling Restaurant food for all tastes.
Especially if you are traveling with children, but also with friends or a couple, bowl and get your strength back in this cozy space, where you can find ribs (accompanied by pineapple, grilled vegetables and spiced potatoes), some tasty hamburgers (especially the irresistible one with beef, cheddar cheese, tomatoes, lettuce, bacon and deluxe potatoes), bao bread (an Asian specialty that will surprise you), nachos or pizzas, among many other things along with the sweetest cuisine waiting for you. You order whatever you want, come and enjoy this new experience with your friends, partner or family!
5. Nomad Gastro Market – Tui Tour Operator Avenue, top floor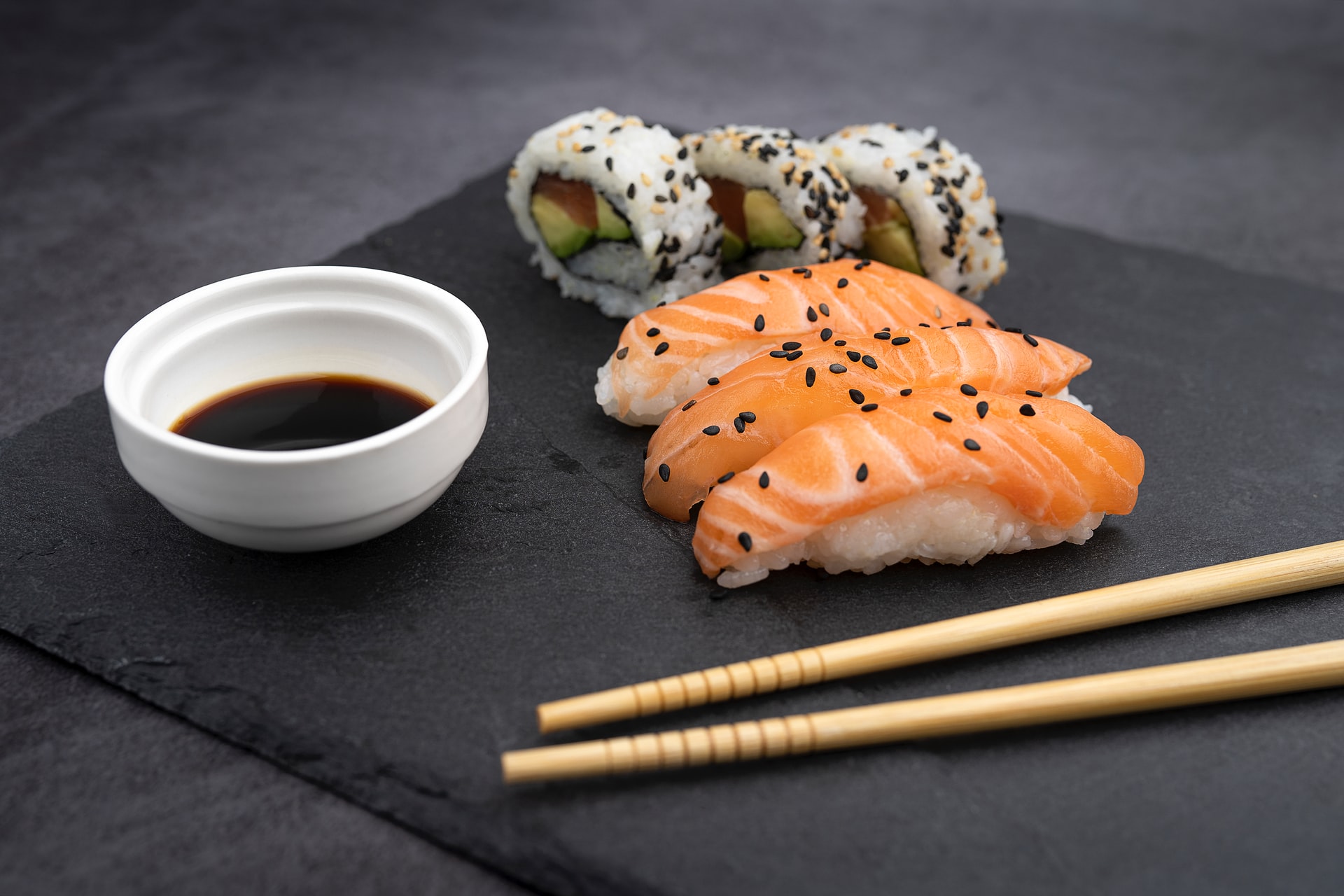 This is a commitment to a cuisine for all, under informal models, in which the dishes to be shared are the rule as a formula for eating at moderate prices. 14 exclusive gourmets for adventurous palates. You probably already know it, but Nomad Gastro Market has become (and rightly so) the gastronomic reference point not only in Meloneras, but in the whole south of the island.
Led by some of the island's leading public catering businesses, at Nomad Gastro Market you'll find a journey of smells, tastes and colours for all five senses through fourteen catering units and a gastronomic proposal that exceeds 400 culinary references, which are framed in a large space of 2,100 m2, including a terrace of 1,100 m2 and a stage for musical performances.
Meloneras, the paradise of the restaurants
These are our proposals as the 5 best restaurants in Meloneras and surroundings You can't miss them! Eating well in the south of Gran Canaria is possible in these spaces where avant-garde and haute cuisine merge with more traditional models to offer you and yours an experience to remember, don't let them tell you about it and visit them!