Pure adrenaline with the best Adventure Activities in Gran Canaria! Experience unique sensations, either by air (paragliding, skydiving, bungee jumping…), by land (canyoning, buggy routes, airsoft…) or by sea (kayaking, scuba diving, jet skiing…) Choose your experience!
Thanks to the good climate in the Canary Islands, you can enjoy different activities and sports all year round. There are adventure activities for all ages. Choose the one that best suits your preferences and have a great time with friends, your partner or your family.
⋙ LAND ADVENTURES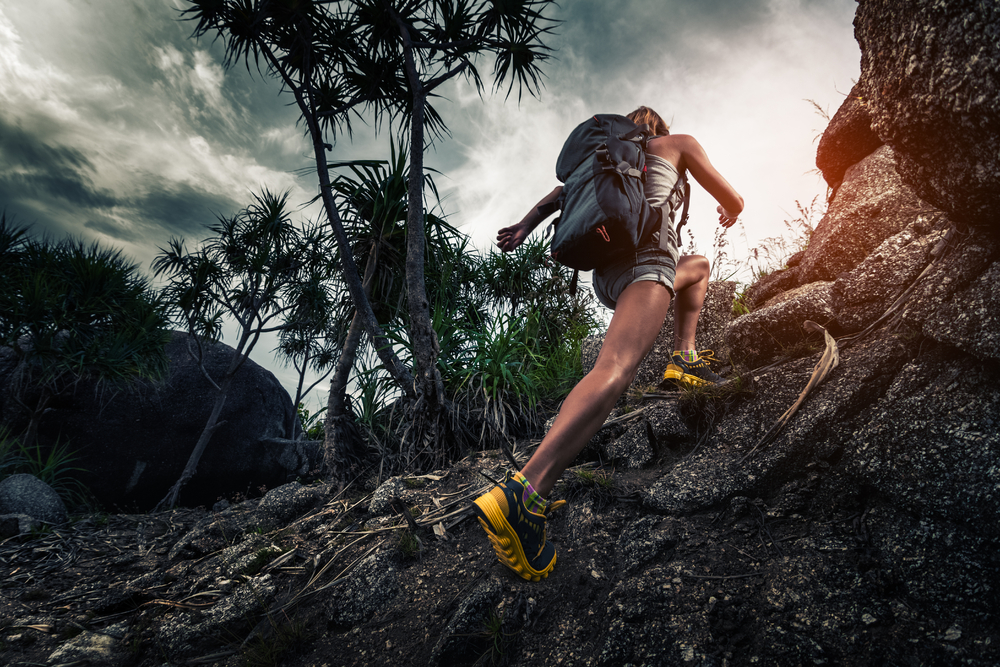 Airsoft and Paintball
Test your aim in the best battle theme parks in the Canary Islands. Airsoft brings the idea of first-person shooter video games to reality. Battle your mates in a fun way and discover the theme parks built especially for this exciting game.
Paintball follows the same philosophy, but its compressed air guns shoot small paintballs. It's also a chase game that places a lot of value on team play and having a great time.
Quad, Buggy or Jeep tour
Drive through the ravines of Gran Canaria on board of a Quad, Buggy or Jeep. Enjoy the unique nature of the Canary Islands and its cliffs and explore its volcanic origin. A buggy, jeep or quad safari is a spectacular way to cross the mountains and trails of Gran Canaria's unique landscapes.
Karting
Feel the speed and show your driving skills as you go through the different karting circuits. Training, races and much more. Have a great time with friends!
Amusement park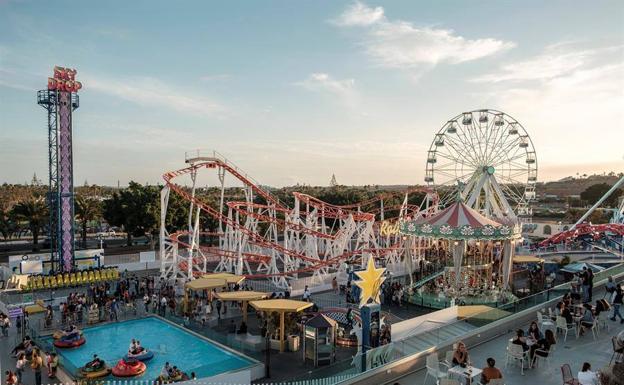 If you're looking for an adventure plan to make the most of your time with your friends, partner or family, it's worth a trip to the south of Gran Canaria to visit Holidayworld Maspalomas, the only amusement park in the Canary Islands. The rollercoaster, the pirate bay boat, the 360º spinning loop, the jumping star with a free fall for the little ones and the famous Sky drop, where you'll experience a free fall of more than 21 metres high. It's the perfect afternoon/evening adventure plan in Gran Canaria!
Canyoning
Gran Canaria has many really special canyons, and for all levels. Canyoning is a sport in which you descend a canyon in the direction of the current. Explore barrancos, cliffs and volcanic tuffs as you descend the ravines of Gran Canaria. Enjoy nature while walking through gorges, jumping into water, swimming, climbing and rappel.
Climbing and via ferrata
The Canary Islands is a unique place for rock climbing: thousands of routes that run through the islands, accompanied by the best climate in the world. Being of volcanic origin, its rock formations form a spectacular landscape. There are all different kinds of climbing, being possible for all levels. Climbing is a healthy, fun and exciting sport – improve your technique or learn for the first time! It's also good practice for working in a group.
In via ferrata you climb a mountain, typically over rocks, while being secured by a steel cable to prevent a fall. Improve your skills and discover the routes that the island has to offer.
Coasteering
Coasteering consists of crossing the coastline on foot or swimming short distances. You cross the natural obstacles that nature puts in front of you. Like canyoning, you can jump into the water, climb rocks, rappel and go zip-lining. Reach the most unexplored and hidden corners of the coast of Gran Canaria with this fun activity. Discover the wildest side of the island and enjoy the unsurpassable nature and landscapes of Gran Canaria. Just be aware of the tides and always be accompanied by a professional.
⋙ ADVENTURES BY AIR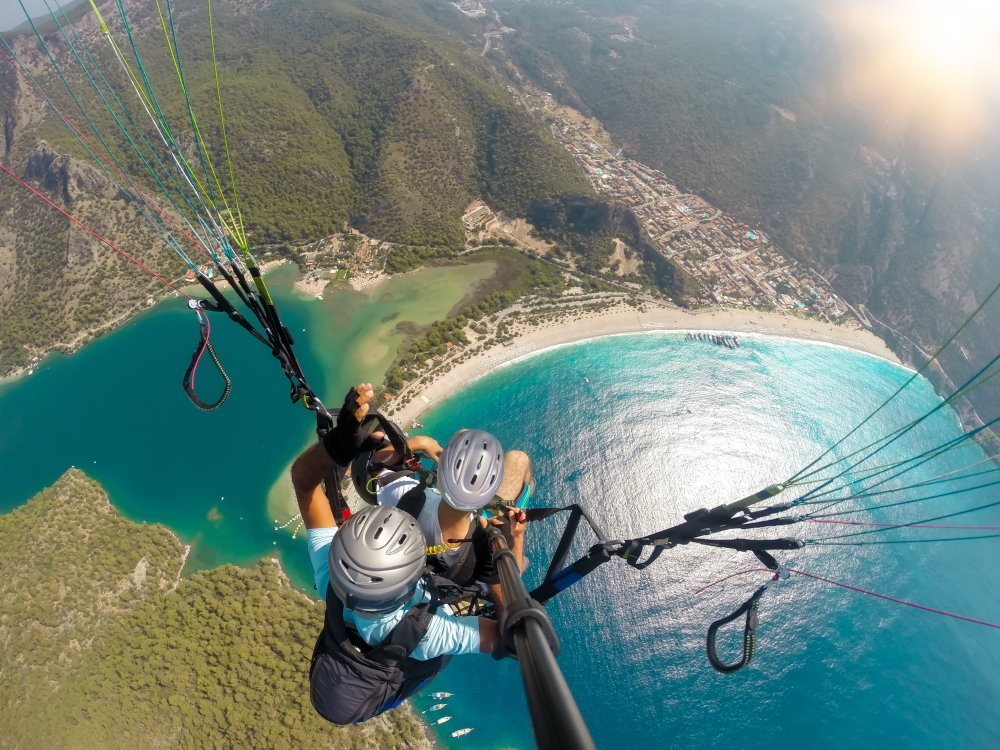 Helicopter trip
Fly over the coast of Gran Canaria in a helicopter for a unique bird's eye view of the island's coastline – not for the faint-hearted!
Paragliding
Fly over Gran Canaria to see the wonders of the island from the air: a unique experience! Paragliding is a very practical and fun form of kitesurfing that uses high technology. The Canary Islands are a privileged place with a very good climate, where you can paraglide all year round. There are different types for all tastes.
Skydiving and Wind Tunnel
Only for the most daring! Freefall from an aircraft and see for yourself why sport skydiving is one of the most popular adventure activities. Improve your skills, learn how to skydive, or just enjoy the moment. Jump from an altitude of over 3000 metres and enjoy the scenic flight.
If you're afraid of jumping out of an aeroplane, you can try the Wind Tunnel, where you can practice pirouettes.
Bungee jumping and Rope Jump
Are you looking for thrills? Feel the adrenaline of jumping into the void from a height of more than 30 metres. Bungee jumping is one of the most popular and attractive activities in recent years and consists of jumping from a bridge tied at the legs or waist. No previous experience is necessary. Jumping from a bridge and feeling the acceleration of gravity and the free fall is a unique experience. Enjoy the fall and the pendulum jump with increasingly resistant and dynamic ropes.
The Rope Jump is another very intense and original adventure activity. Jump over the ocean of Gran Canaria and enjoy a free fall in idyllic surroundings – pure adrenaline!
⋙ WATER ADVENTURES
Parasailing, parakiting or parascending
This is a form of kitesurfing in which one or more people are attached to a parachute that is anchored to a boat. With the speed of the boat, the parachute rises, and you can fly more than 100 metres above the Atlantic Ocean.
Jet skiing, kayaking, water-skiing and flyboarding
Ride along the beaches of Gran Canaria on a jet ski. This is one of the most popular activities for sea lovers, and the island is the perfect setting for it. Another option is water-skiing – don't miss out!
Explore sea caves, hidden beaches and archaeological sites aboard a kayak or canoe.
Do you know what flyboarding is? It's a hoverboard attached to a hose which, in turn, is connected to a jet ski. Flyboarding through air and water is possible in Gran Canaria!
Scuba diving and snorkelling
What better way to explore the marine flora and fauna of the Canary Islands than by diving into the Atlantic waters? Discover fish, corals, manta rays and sharks while snorkelling or scuba diving in Gran Canaria. For all levels.
Pure adrenaline with the adventure plans in Gran Canaria
So much for our list of the best adventure activities in Gran Canaria. Enjoy unique experiences with children, as a couple, with groups of friends, as a family, alone… We're waiting for you with open arms at Holidayworld Maspalomas! Visit our website for more information. Don't miss our escape room, karaoke and all the possibilities to eat.