Maspalomas forms, together with Playa del Inglés, the tourist hub of the south of Gran Canaria. It's very central, quiet and close to other interesting places such as Meloneras, Playa del Inglés, San Agustín, Puerto Rico, etc. Find out where Maspalomas is, how to get there and everything you can do in Maspalomas to have a great time!
Where is Maspalomas
Maspalomas is a town in the south of Gran Canaria and belongs to the province of Las Palmas. If you're wondering how far Maspalomas is from other towns: It's less than 10 minutes by car from Playa del Inglés, San Agustín, Meloneras and Sonnenland; less than half an hour from Puerto Rico, Mogán or Bahía Feliz and less than an hour from the airport or the capital of Gran Canaria, Las Palmas.
It's very accessible by car, on foot or by public transport such as bus or taxi.
How to get to Maspalomas
By car
From Las Palmas or Bahia Feliz by car you must follow the GC-1. Take exit 46 and follow the Avenida Touroperador Tui to your destination.
From Playa del Inglés by car you must follow the Avenida Alféreces Provisionales, straight on, until you reach the Avenida Touroperador Tui.
From the south by car from Puerto Rico or Mogán follow the GC-1 and take exit 46.
By bus
From Las Palmas the quickest way is the semi-direct line 30 from San Telmo station, which goes into Maspalomas and gets off at the Touroperador Neckermann stop. Another option is the direct line 50 and get off at Ocean Park.
From the south, the quickest way is the 01 and get off at Ocean Park.
The price to any of these points is under €10 and is the cheapest option.
What to do in Maspalomas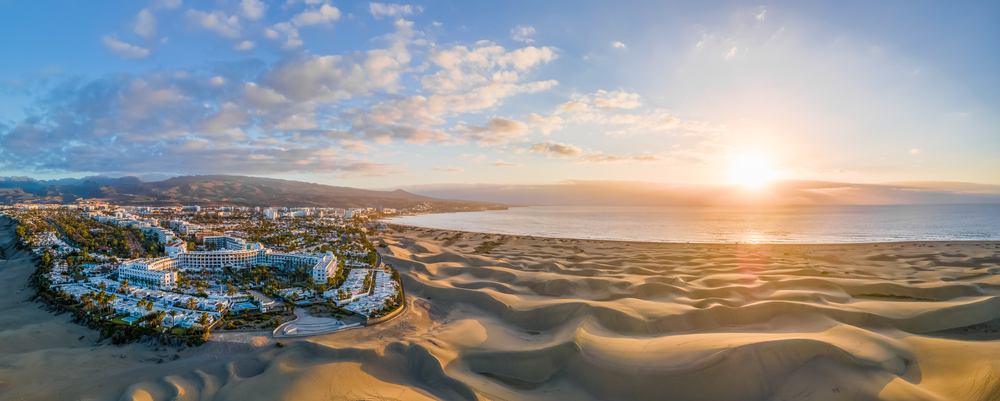 Are you wondering what is there to do and see in Maspalomas, you should know that there are several options and leisure plans ideal for couples, friends or couples, for example:
Maspalomas Beach
The beach of Maspalomas is one of the most spectacular. Located next to the Special Reserve of the Maspalomas Dunes, it's a very long beach, with golden sand and little wind and waves. It's perfect for families with children. It also has a well-signposted nudist area.
On the Avenida Marítima you can find Faro de Maspalomas, the oldest lighthouse in the Canary Islands.
Next to the beach of Maspalomas you can find Charca de Maspalomas, a salt water lagoon with a palm grove and all kinds of birds and fish for nature lovers and bird and reptile watching.
Finally, before reaching the Dunes and Maspalomas Beach, there's a camel camp for an excursion through the dunes on the back of a camel.
Holidayworld: a special amusement park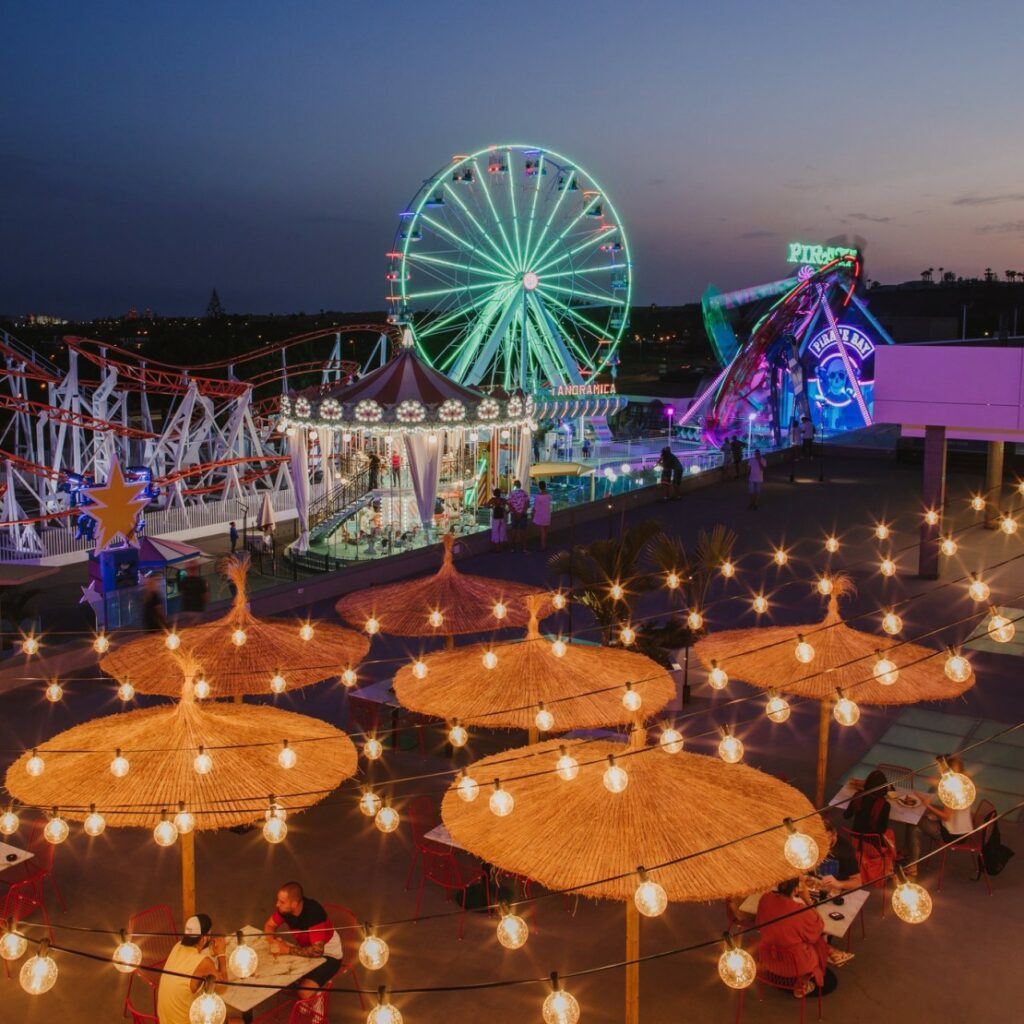 In Maspalomas you'll find the spectacular Holidayworld Maspalomas amusement park. It's the best fun leisure plan, as it also includes an escape room, a karaoke room, a bowling lane, as well as all kinds of restaurants such as poké, hamburgers and a mixture of dishes from all over the world. Don't miss the best thing to do in the south of Gran Canaria!
Where? Holidayworld is located on Avenida Touroperador Tui.
How to get there? The amusement park is located just a few steps from the Ocean Park or Cruce Faro bus stop, accessible by lines 30, 01 and 50, among others.
Opening hours: Tuesday to Saturday from 16:00 to 23:00.
If you prefer water, you can visit the Aqualand Maspalomas water park with a wide variety of slides and pools.
A little bit of nature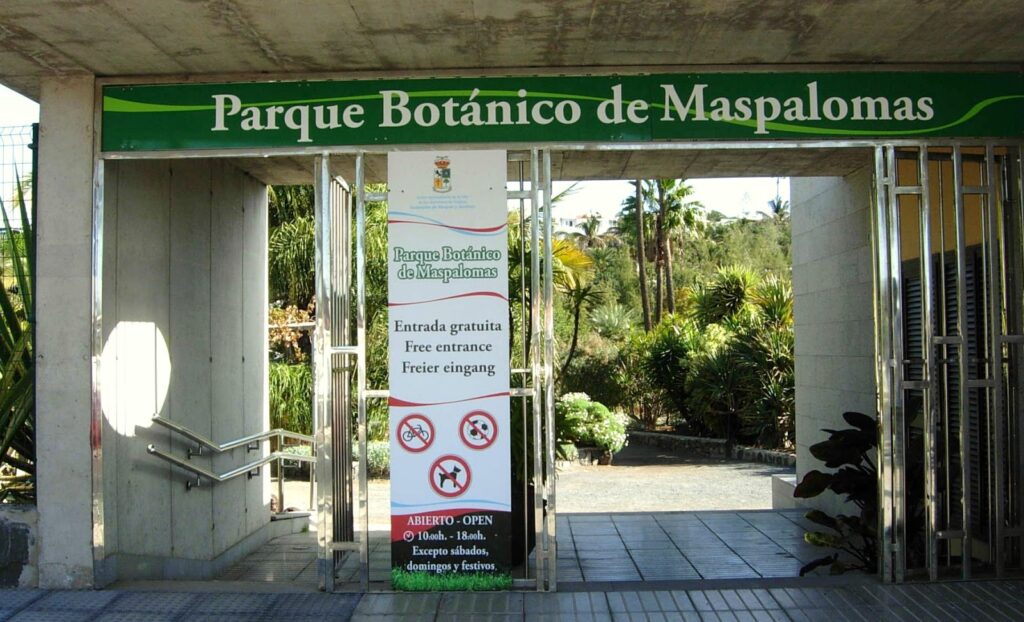 Maspalomas is also home to the largest urban park in the south of Gran Canaria: Parque Sur. It's perfect for a picnic. It has tables, a small cafeteria or bar, a lake with fish, turtles and ducks and plenty of grass and palm trees for shade. It's also ideal for sports. It's located in front of the Cruce Faro bus stop.
Another plan for nature lovers is to visit the Botanical Garden of Maspalomas, located at Avenida Touroperador Neckermann, 2, very accessible by car or bus. You can discover all kinds of flora and fauna such as trees, plants, flowers and palm trees. Furthermore, the place is frequented by sunbathing lizards and butterflies fluttering around the flowers.
Leaving Maspalomas and going into the Palmitos ravine, you'll find the Palmitos Park, a zoo and botanical park with all kinds of birds, reptiles and mammals.
Culture and history of Gran Canaria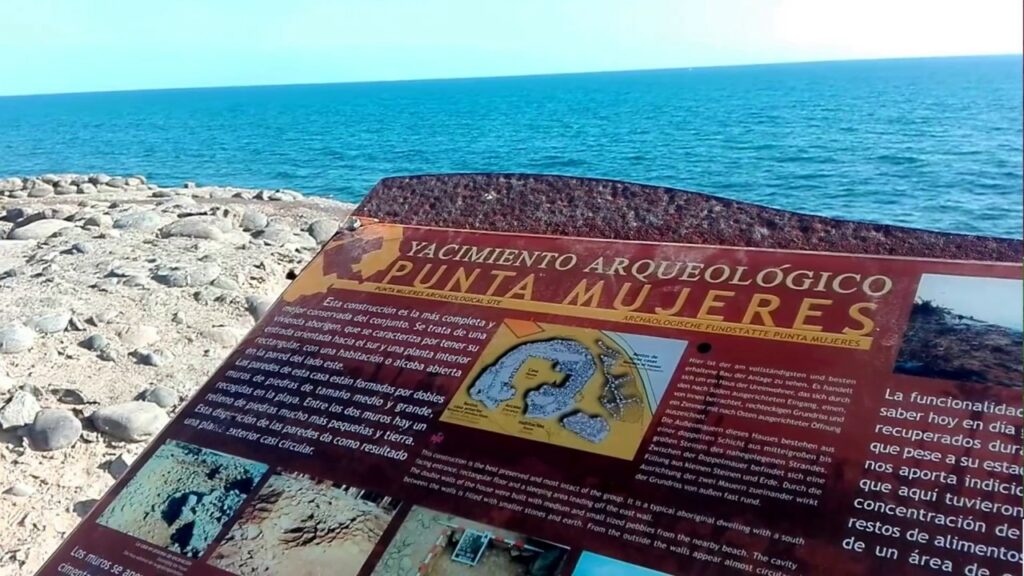 In Meloneras, less than 10 minutes drive from Maspalomas, is the Archaeological Museum of Punta Mujeres, where you can see what the habitats and lifestyles of our Canarian ancestors were like.
Explore Maspalomas with all kinds of fun plans and activities
As you've seen, in Maspalomas there's a wide variety of all kinds of fun activities and plans, from the beach, the lighthouse, the botanical garden, camel rides, zoos and water parks to the large and versatile amusement park Holidayworld Maspalomas. If you're on holiday or visiting the south of Gran Canaria, you know what to see and do to have fun with your partner, family and friends!