In recent times, the Canary Islands have experienced how gastronomy from other parts of the world has settled and has begun to coexist in harmony with the more traditional Canarian dishes. One of these cuisines is Mexican cuisine, which has become firmly established, with several Mexican restaurants scattered all around the islands.

Mexico is a country full of flavour and colour. Its gastronomy is known worldwide thanks to its varied dishes (such as tacos, burritos, enchiladas, etc.), with unique flavours and that characteristic spicy touch.
Today we want to bring you a little piece of this beloved land from this side of the Atlantic. In this post, we're going to show you the 5 best Mexican restaurants in Gran Canaria so that you can enjoy this type of varied cuisine.

The 5 best Mexican restaurants in Gran Canaria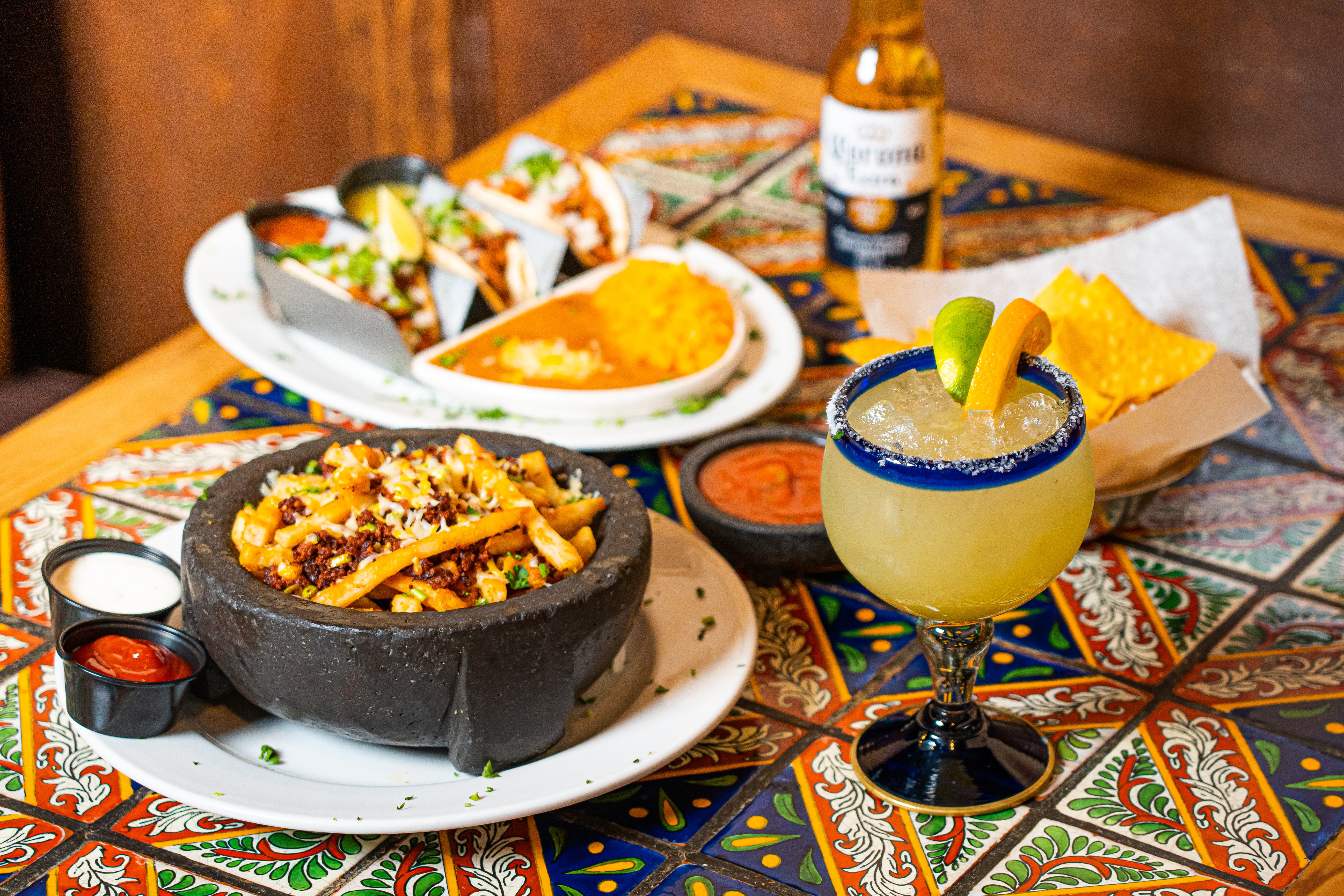 To talk about Mexican gastronomy is an experiential journey where you learn about each of the most important cultural elements of the Central American country.

It's no coincidence that the indigenous Mexican cuisine was named Intangible Cultural Heritage of Humanity by UNESCO, in a project where contemporary Mexican cuisine and pre-Hispanic cuisine merge to give shape to the current cuisine.
That's how the new Mexican cuisine was born, full of flavours and contrasts, where spicy and strong flavours play a fundamental role.
If you love good food, you like to explore new culinary horizons and you like that characteristic spicy touch… keep reading, because we're going to show you the 5 best Mexican restaurants in Gran Canaria:

La Mexicana
This is one of the most famous and renowned Mexican restaurants in Gran Canaria. For 4 years, they've been bringing local products and traditional dishes to all those who want to get to know about this exciting gastronomy.

In addition to traditional dishes such as tacos, burritos, nachos and quesadillas, you can taste the best tequilas and Mexican cocktails.

Ay, Carmela
You can find this Mexican restaurant with a special charm in the heart of Las Palmas de Gran Canaria, located in the middle of Las Canteras Avenue, with the sea in the background.
In this incomparable setting, you'll be able to spend a pleasant evening by trying the best of Mexican cuisine and all its variants. All the dishes are made with local products to achieve the characteristic flavour of its dishes.

Nomad Gastro Market
The Mexican gastronomic offer has expanded in recent years thanks to the Nomad Gastro Market at Holidayworld Maspalomas.
In its effort to bring together in a single space more than 400 culinary experiences from all over the world, Mexican food couldn't be missing.

La Mexicana is the Nomad Gastro Market's bet, with a more street-style touch, to bring typical Mexican dishes a little closer to you.

Here, in a relaxed and relaxed atmosphere in the heart of Maspalomas, you can enjoy dishes from different regions of Mexico and some of the best margaritas you'll taste in the whole of Gran Canaria.

Gallo Negro
Back in the capital, in the heart of the historic centre, you can find a small but cosy Mexican restaurant that is beginning to gain notoriety.
Apart from tasting the best dishes from Mexico, with its characteristic drinks such as tequila, the magic of Gallo Negro lies in its decoration.
You'll be able to enjoy such characteristic decorative elements as a Chihuahua dog or murals dedicated to the Night of the Dead.

Chiwawa
The latest Mexican restaurant to open in Gran Canaria. The Chiwawa has the feel of a Mexican canteen serving the best margaritas in town, combined with delicious homemade food.
They've taken their inspiration from the street food stalls that dot the streets of Mexico and parts of Latin America.
If you're passing through Las Palmas de Gran Canaria, don't hesitate to come and try their tacos.

Mexican cuisine in Gran Canaria: an explosion of flavours
That was our review of the best Mexican food restaurants scattered all over Gran Canaria, offering variety and all kinds of atmospheres.
Each of these establishments have the Mexican gastronomy in common, but each one of them has its own particularities, such as the fusion of Mexican and Canarian cuisine, introducing local products to provide a different touch without losing its essence.

In short, if you like to eat and discover new cuisines and enjoy a unique culinary experience, don't hesitate to visit the Mexican restaurants in Gran Canaria and get to know a piece of this exciting culture.