Beer is a very popular beverage (especially with hot weather, as it's even tastier). In Spain known as birra, this drink made from barley is one of the best alternatives to quench your thirst. If you love beer, you should know that there are many breweries in Gran Canaria where you can try a wide variety of beers.
Enjoying a cold beer while contemplating the sea, with an enviable temperature 365 days a year, is only possible on Gran Canaria.
In this post, we'll show you the best breweries in Gran Canaria so that you can taste the best imported and craft beers of the land.

The 5 best breweries in Gran Canaria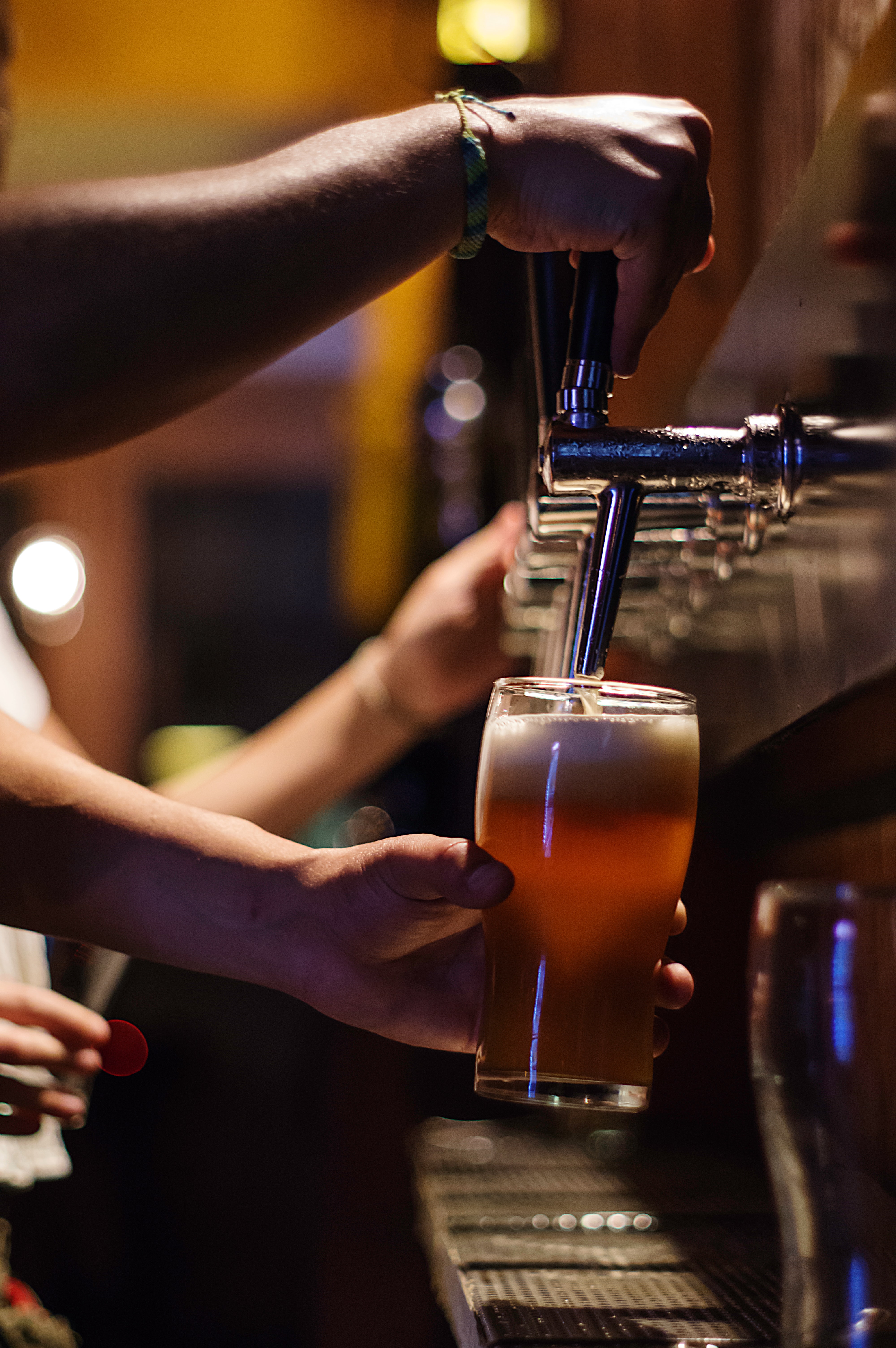 The island stands out for having many options for going out for a beer with friends or work colleagues after a long working day.
Each of these places has a special and unique atmosphere, where you can find a wide variety of beers, from the best of the islands, through a wide variety of imported beers, to 100% craft beers.
Stay tuned because in the following lines, we're going to offer you the 5 best breweries in Gran Canaria to enjoy this popular drink.

Te lo Dije Pérez
In the heart of Las Palmas de Gran Canaria, next to the Cathedral of Santa Ana, is one of the most popular and atmospheric beer bars in Gran Canaria, Te lo Dije Pérez.

Here you can find a wide variety of local, national and European beers. In addition to this extensive beer menu, they have a very attractive menu of snacks to accompany the beers.

Coriasso`s Cervecería
We're located in the heart of the capital's leisure area, just a few metres from Las Canteras Beach, where you'll find one of the breweries with the most dynamic youthful atmosphere that is beginning to make a name for itself.
Coriassos stands out for its beer menu. It has more than 40 brands of top beers in Europe. If you like to play darts or table football, you've found the right place to enjoy a good beer in the company of friends.

Holidayworld Maspalomas
In the south of the island you can find the largest leisure centre in the Canary Islands. Holidayworld Maspalomas, as well as being an amusement park with a wide gastronomic offer in the Nomad Gastromarket, also has a brewery.
The Harrow Sport Bar is an excellent option in the south of Gran Canaria to enjoy a few beers in the company of your friends and family. Here you can find a good variety of local and imported beers.

You can also enjoy its large games area, where darts and billiards are the highlights.

Brewery Morrigans
A good option if you want to try draught imported beers. Morrigans is located in the southern town of Vecindario and isn't as popular as the others.
The truth is that it's quite a discovery. With its 22 taps of the best beers in the world, together with its wide variety of bottled beers, its food menu with delicious hot dogs, hamburgers or nachos and its British aesthetics, it's a very interesting option.

Brewery La Ruta
In Meloneras you'll find another of the best breweries in Gran Canaria, La Ruta. With a very American aesthetic, you can find a wide variety of draft and bottled beers.
If you want to enjoy the atmosphere of La Ruta 100%, don't hesitate to combine your beer with exploring their food menu, where we recommend the meat and burgers.
As you've seen in this post, Gran Canaria has a good and wide variety of places where you can taste the best craft, local and imported beers.
These places gradually become a meeting place for many people who want to spend a pleasant day while tasting beers of all kinds, from all over the world.
If you're on the island and want to have a good time, surrounded by your loved ones, in the best breweries in Gran Canaria, at Holidayworld Maspalomas you can complete this experience by enjoying its amusement park and tasting the best international dishes.