Winter arrives, and cold and snow populate much of Northern Europe and parts of the Spanish mainland. Many come to the Canary Islands in search of warm climates, that characteristic blue sky and fleeing from those grey skies. Specifically, Gran Canaria in winter is wonderful and invites you to go out and enjoy the island.
The round island has very pleasant temperatures, which are around 20 degrees and a very present blue sky, only a few transitory clouds are able to cover the sun a bit and provide a very nice breeze.
Apart from having the typical sun and beach plans for more conventional tourism, the island has begun to stand out as a wellness and health destination, offering numerous facilities and treatments that attract numerous travelers from all over the world.
In our article today, we want to propose a wide variety of activities that in very few places in the northern hemisphere can be done at this time of year.
5 things to do in Gran Canaria in winter
If you decide to spend your vacation days on an island like Gran Canaria, you will find a wide range of leisure activities where winter will not be an impediment, if not quite the opposite, it will be an incentive to get to know the island in depth.
In the following lines, we are going to propose a ranking that we have personally prepared for you, of the 5 things you must do during winter in Gran Canaria.
As you can see, the variety is very large and you can do everything, whenever and wherever you want without having to worry the least bit about the weather.
1. Going to the beach
Yes, you read that correctly. In winter you will be able to enjoy the best beaches on the island. We want you to imagine that, during your stay, you will be able to enjoy temperatures that can range between 20 and 25 degrees, with practically clear skies and sunshine.
With regard to the latter, do not trust being in winter, since if you spend many hours in the sun without sun protection, you can suffer burns.
Thanks to these temperatures, apart from being able to visit such emblematic beaches as Playa del Inglés, Meloneras or Amadores in the south of the island or Playa de Agaete, Guayedra or El Juncal in the north, you can also take a good dive in its warm waters.
2. Hiking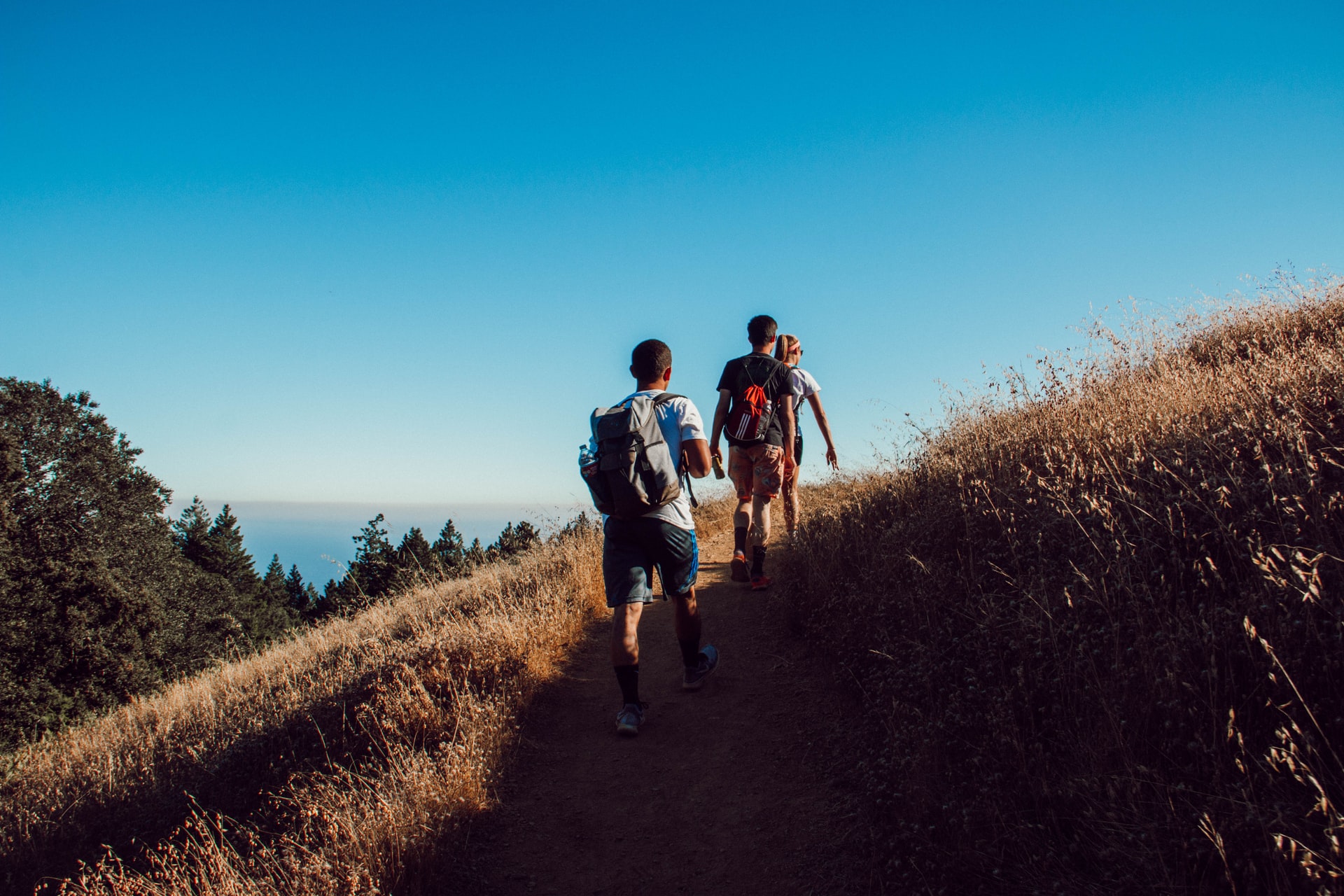 You will think that hiking in the Canary Islands, in the middle of winter, cannot be possible. The truth is that yes, it is. In other places, the probabilities of cancellation of hiking routes are high, but in Gran Canaria these probabilities are greatly reduced thanks to the weather.
You can immerse yourself in a total adventure touring the interior of the island thanks to its multiple hiking routes that will take you along trails with which you can discover dreamy corners. An example of this are the Roque Nublo, Roque Bentayga, Tamadaba or the Pico de Las Nieves.
3. Theme Parks
Another leisure activity that in much of Europe is canceled throughout the winter. On the island of Gran Canaria in winter, you can forget about seeing any closed theme park.
In 2019 Holiday World Maspalomas was reopened, the largest amusement park in Gran Canaria. Apart from having a wide variety of attractions, totally renovated, it has a great leisure offer with bowling, escape room, or karaoke.
Nor can we forget other parks such as:
Palmitos Park, one of the most famous zoos in the entire Canary Islands.
Sioux City, a theme park dedicated to the Wild West.
Aqualand Maspalomas, an example that in the middle of winter in Gran Canaria you can enjoy a water park without problems.
4. Cultural routes
Gran Canaria is a great open-air museum. Its cultural offer is very wide, from north to south and in winter, it is not going to be less.
In Las Palmas de Gran Canaria, you can enjoy a journey through its history in the Vegueta and Triana neighborhoods, with museums such as the Museo Canario, the Casa de Colón or the Atlantic Center of Modern Art.
If you want to continue immersing yourself in the history of Gran Canaria, we suggest you take the car and visit the Painted Cave in Gáldar or the Ansite Fortress in Santa Lucía de Tirajana.
We cannot forget the music festivals such as the Zero Festival, plays and other cultural activities that take place during the winter months.
5. Eating in the open air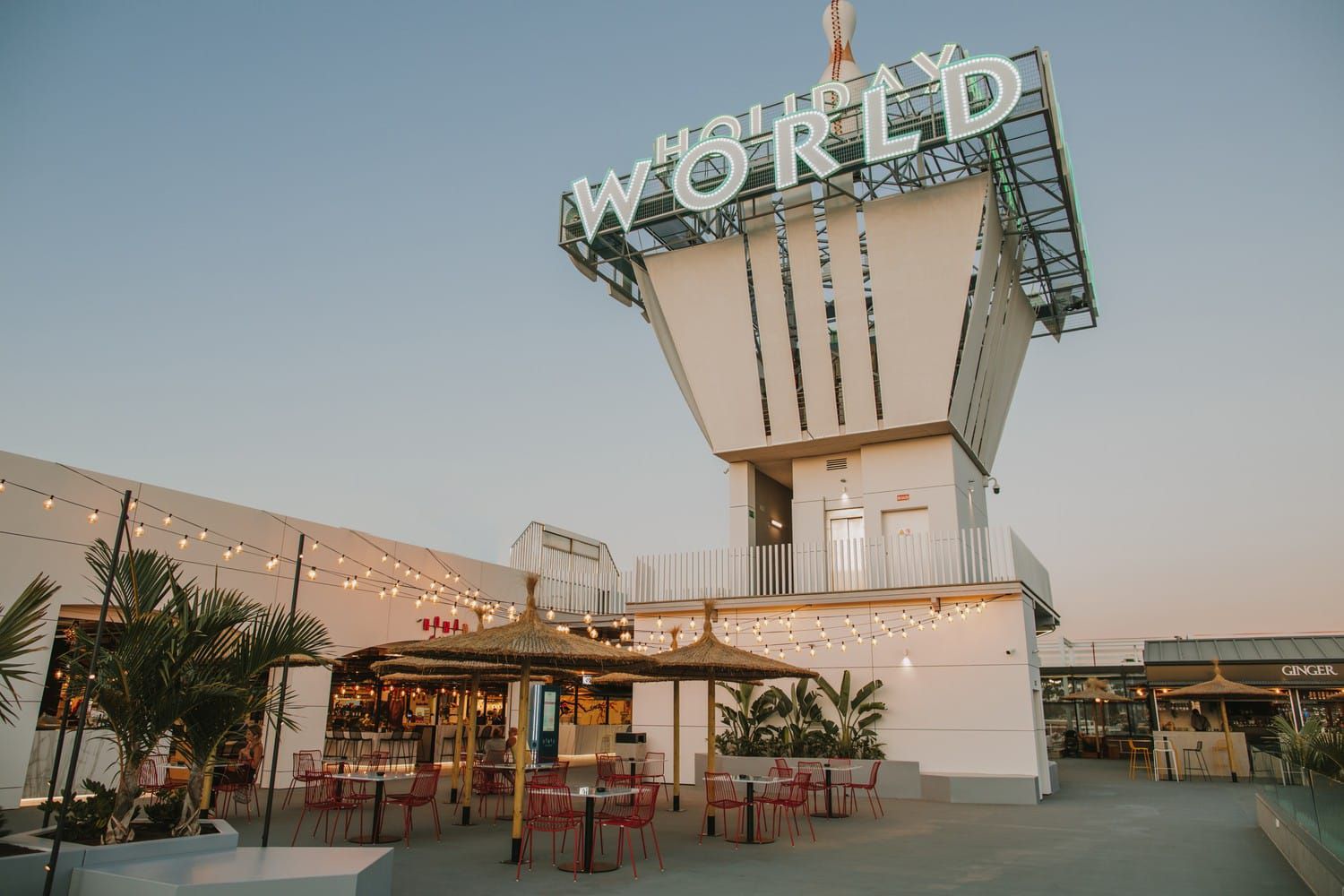 You can also do this in Gran Canaria in winter, in the middle of January without worrying about the weather.
The island has a wide range of terraces, especially in its southern area. The rich and delicious local cuisine is joined by numerous gastronomies from around the world that are represented in each dish.
If you want to enjoy a meal in a great atmosphere and outdoors, one of the options is the Nomad Gastro Market, located in the Holidayworld Maspalomas. Here you can find a huge variety of dishes from different cuisines of the world, with a culinary style different from what you can find in other establishments.
Gran Canaria is an island that does not rest in winter, on the contrary it is at this time when it is more alive and beautiful than ever. It is the moment when thousands and thousands of tourists arrive, it is the high season, when they flee their cold countries to find the warmth of our climate.
If we add to that how wonderful the island is in terms of landscapes and places, it results in a true paradise in the middle of the Atlantic, which has nothing to envy to other similar destinations.
In short, don't hesitate to come and enjoy Gran Canaria in winter! We are sure that it will not leave you indifferent, as you have many things to do and see and, surely, you'll end up repeating the experience.