The island of eternal spring is a magnificent destination to enjoy all year round. Its natural and cultural attractions, together with the splendid beaches along its coastline, are the option to enjoy a pleasant getaway to Gran Canaria this Holy Week.
Things to do in Gran Canaria at Easter Week
If you need a break, we invite you to experience Easter in Gran Canaria and witness the island's culture first-hand. In this article, we'll tell you which places to visit and which are the most interesting activities to do with your family, partner or friends.
Easter processions on Gran Canaria
Las Palmas de Gran Canaria, the capital of the island, is the reference point during the Holy Week. In fact, throughout these festive days there are many processions in the city, especially in the historic neighbourhoods of Vegueta and Triana.

Although they're not as big as the well-known Andalusian processions, they do have a special halo that the most devout people feel every time they see the processional pasos leave the churches and travel through the city. The most important are the following:
Palm Sunday
Triumphal Entry of Jesus into Jerusalem
Station of Penitence of the Nazarenes of Vegueta
Holy Wednesday

Procession of the Holy Encounter of Christ or the Procession of El Paso
Procession of Nuestra Señora (Our Lady) de los Dolores in Triana

Good Friday

Via Crucis of the Santísimo Cristo del Buen Fin (Way of the Cross of the Holy Christ of the Good End)
Procession of Art, of the Mantillas or the Dolorosa of Luján Pérez
Procession of the Holy Burial of Christ or Magna Interparroquial
Altar of the Santo Domingo Parish Church
Altar of the San Agustín Parish
Altar of the Parish of San Francisco
Procession of Retiro y Silencio (Retreat and Silence)

Hiking through film-like landscapes
Walking is one of the best ways to enjoy nature. Hiking on the trails of Gran Canaria is one of the best ways to enjoy its landscape full of contrasts: lush forests, volcanic plains, steep cliffs, sand dunes or jungle-like landscapes.
Gran Canaria's network of trails leads hikers through a unique environment, which changes radically in just a few kilometres, sometimes with a lot of steep gradients. Hiking on this island is an experience that allows you to disconnect from your everyday routines.
Also, on these routes you'll feel safe, since they've been laid out by professionals. The tracks are approved and signposted, and they have all the necessary measures for walkers of all levels. What are you waiting for? Discover Roque Nublo, the Tamadaba pine forest and the Barranco de los Cernícalos ravine!
Beaches for everyone
In Gran Canaria there are many beaches that are different and unique. There are virgin beaches, urban beaches, family beaches, accessible beaches, secluded beaches… There are long beaches for endless walks, small beaches where you can lie in the sun and beaches for relaxing or for practising your favourite sport, either riding the waves or discovering the seabed.

Because in Gran Canaria there are many beaches of all kinds: blond sand, black sand, pebbles, natural pools… And all of them can be enjoyed in any season thanks to the mild temperatures and more than 3,000 hours of sunshine a year, so be sure to visit Maspalomas, Las Canteras, Agaete or Mogán!
Viewpoints that will leave you speechless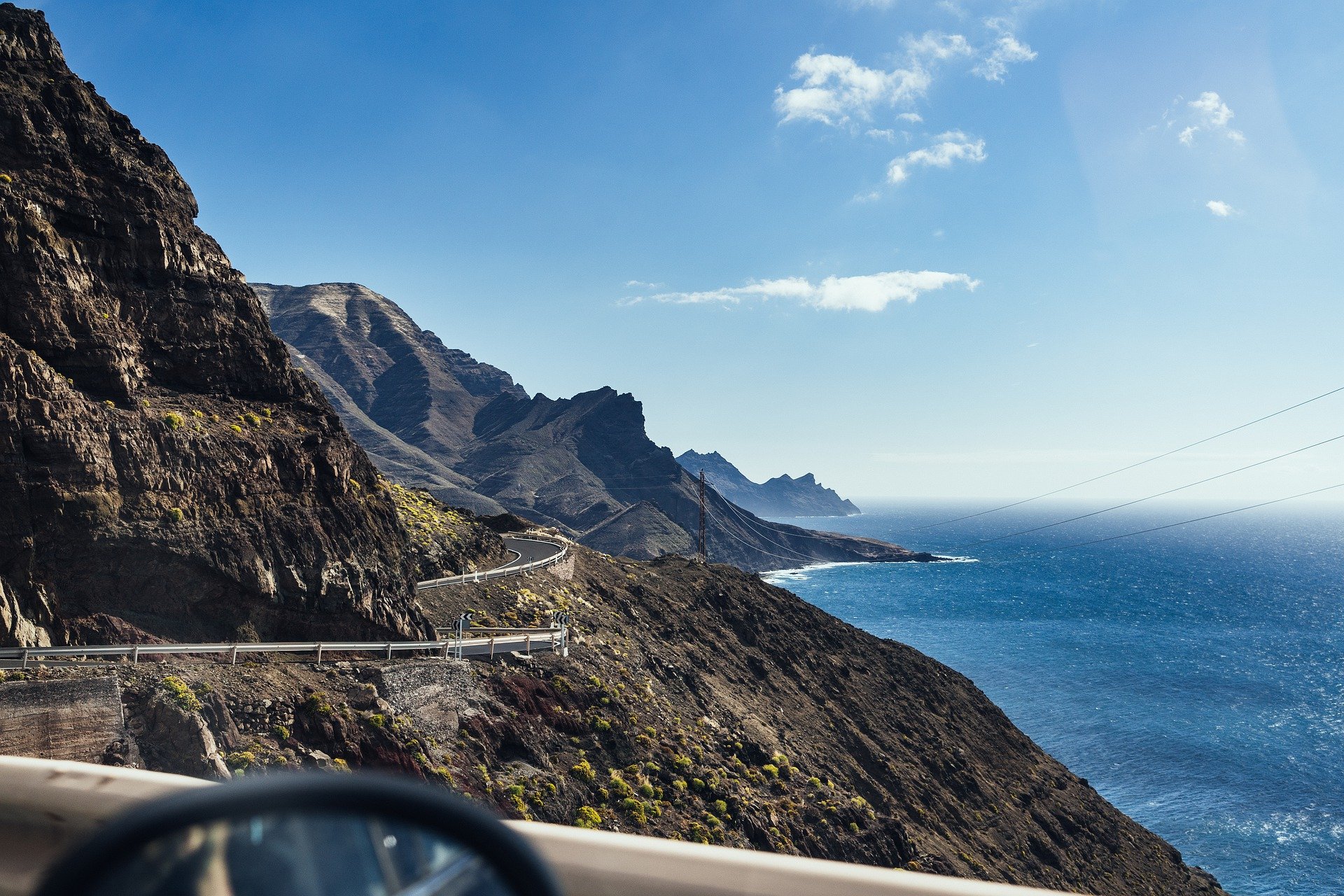 At Easter in Gran Canaria you can see the volcanic nature of the island, which has created a very peculiar relief and orography in which you can enjoy spectacular landscapes and postcard views from magnificent viewpoints.
You can easily find high promontories where you can lose yourself in infinite horizons and sea views, or accessible corners in mountains and ravines that offer a privileged image of valleys and paths.

Are you really going to miss the opportunity to visit unique enclaves where you can admire and contemplate the natural charms of the island, such as the Mirador del Balcón, the Mirador de Bandama or the Mirador del Pico de Las Nieves?
Holidayworld Maspalomas, where it all happens at Easter in Gran Canaria
If there's one place on the island where you can enjoy the most fun leisure plans, it's undoubtedly Holidayworld Maspalomas. Located in Maspalomas, in the south of Gran Canaria, it's the largest leisure and entertainment centre on the island.
Only here you can have a great time thanks to its great entertainment options:
Wooland Fun Park: the only amusement park in the Canary Islands.
Swing Bowling: the only professional bowling alley in the archipelago.
Bamm Karaoke: where you'll feel like a music star.
Anthology Escape Room: can you solve the mysteries and escape?
Ozone Gym: to get fit at any time.
Nomad Gastro Market: with more than 400 culinary references from all over the world.
And much more! What are you waiting for to come to the south of the island and enjoy Easter in Gran Canaria in style?