If an island is that famous like Gran Canaria then it's obvious that at Christmas time you have a lot of activities you can do. That's why the plans in the island are very varied.
No doubt, spending Christmas on this island is synonymous with strolling through cobbled and decorated streets, nativity scenes, cafés and restaurants, beaches, fairs and paths. The roots of the Christmas time know no limits in Gran Canaria.
The winter of the island invites you to take part in an adventure, where a wide and varied offer of cultural and leisure activities stands out. Do you dare to discover it at this time of the year to make it a unique moment?
The best plans for Christmas in Gran Canaria
Christmas, New Year's Eve, or Epiphany are moments of a special moment at the end of the year.
If you also add beach, nature, culture, arts, adventure or gastronomy then you really have the opportunity to enjoy a mixture of magic experiences.
This is Christmas in Gran Canaria: a great cultural and natural offer you can only find here.
1. Christmas sand crib
Yes, magic exists! It's called art. And it seems so when you pass by the christmas sand crib with all his sand sculptures in Las Palmas de Gran Canaria, at the Las Canteras beach. On spanish we call it "Belén de Arena".
This nativity scene is the biggest in Europe and it's designed by the best artist in the whole world. In that case dreams and sand are getting together.
For its construction tons of sand are moved but also a great amount of imagination and talent is required. It's worth the effort, because thousands of people come to visit this beauty.
However, the rich tradition of the Nativity Scenes on the island means that almost all the municipalities have their own unique sets of these: all of which have been created by specialists who have worked hard to create these structures. https://www.youtube.com/embed/lwFuljzZN7I
Source: Your Gran Canaria
2. World carols
Another of the Christmas plans in Gran Canaria that are proof of the island's intense and extensive cultural offer is to transport the public to other parts of the world without leaving their seats while they enjoy a musical show.
All this in one of the epicentres of this type of activity, the Alfredo Kraus Auditorium in Las Palmas de Gran Canaria, which offers a benefit concert with a programme made up of a selection of Christmas carols and world melodies. It'll be a great opportunity to enjoy the Orquesta Filarmónica de Gran Canaria in all its splendour for the sixth consecutive year.
Gran Canaria has been sounding good for centuries thanks to its geographical location, its history and the mixture of people and cultures from Europe, America and Africa, which has made the island a sounding board for the sounds of the world and its own melodies and genres.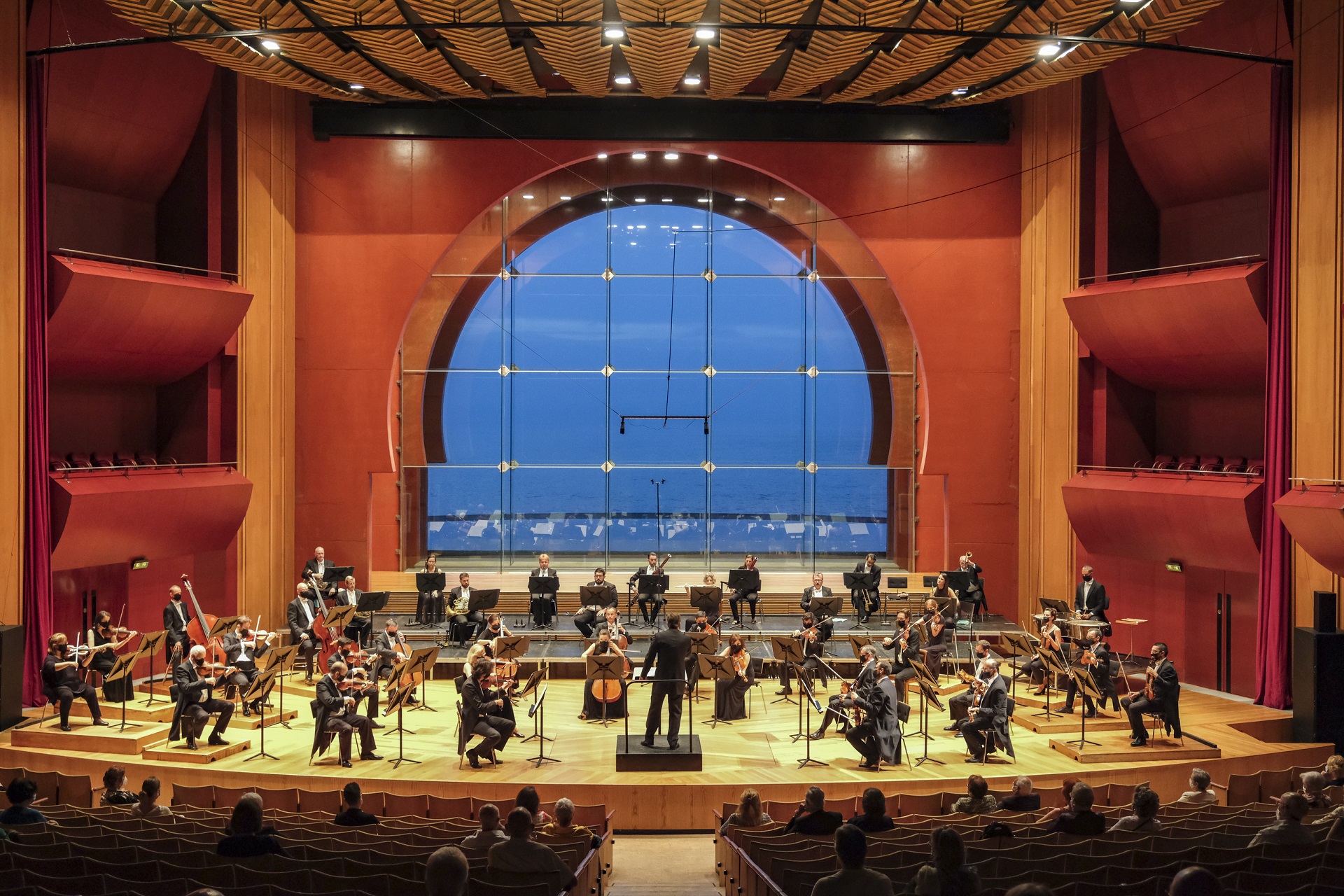 Source: https://ofgrancanaria.com/es/
3. New Year's Eve Concert
Christmas is the perfect occasion for discovering the register of Gran Canaria. As a sample, another typical appointment is the New Year's Eve Concert of the Symphonic Orchestra of Las Palmas.
And in this edition, which'll be held from 27 to 30 December in the Alfredo Kraus Auditorium, you'll also be able to enjoy great works from the lyrical and symphonic repertoire.
This annual event is usually sold out (perhaps because of its Participatory Choir with around 100 members, which makes the concert itself more impressive and closer to the public). It's one of the unique plans for Christmas in Gran Canaria.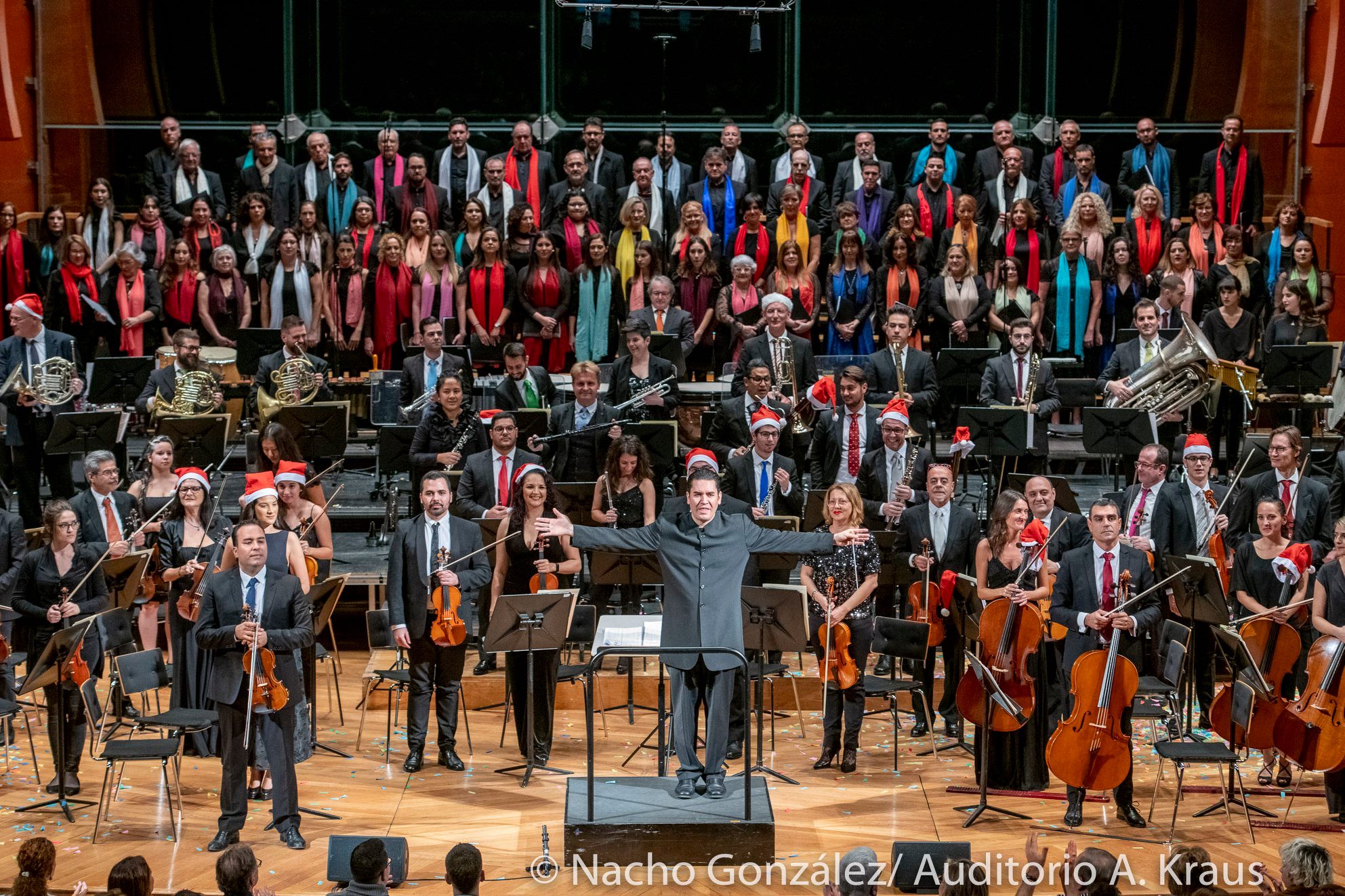 Source: https://sinfonicadelaspalmas.es/
4. Christmas Theatre
From 28th to 30th December, at the Pérez Galdós Theatre in the island's capital, you can see the shows Navidonia by Zalakadula. Perfect for the whole family and for the little ones to have a great time. Discover it!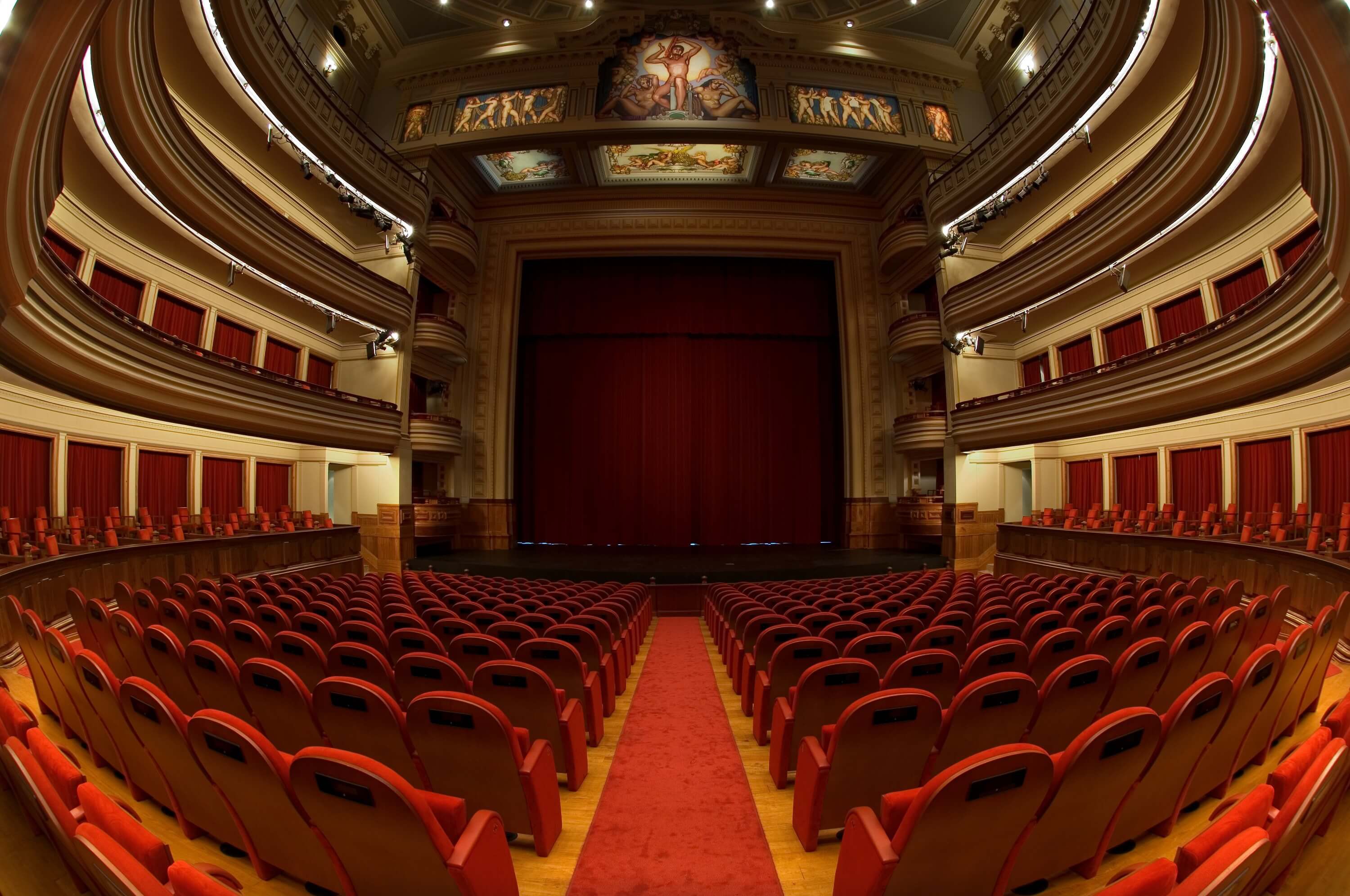 Source: https://teatroperezgaldos.es/
5. Alternative Christmas markets
This time of the year, almost all municipalities of the island put their red Christmas clothes on, lighten their biggest streets and on their squares they organize very nice Christmas markets.
Of course, the canarian "cold" cannot be compared to the one of the cities located in the peninsula or other cities in Europe. Even though, enjoying the Christmas mood on a Christmas market in a short shirt and flip-flops is something unique.
Don't hesitate to try some of the canarian sweets of this period, like sweet empanadas with sweet potatoes or the cabello de ángel, which is a pastry filled with a pumpkin jam and sugar. There are also a lot of other canarian sweets like handmade nougats with gofio, almonds, sugar or milled.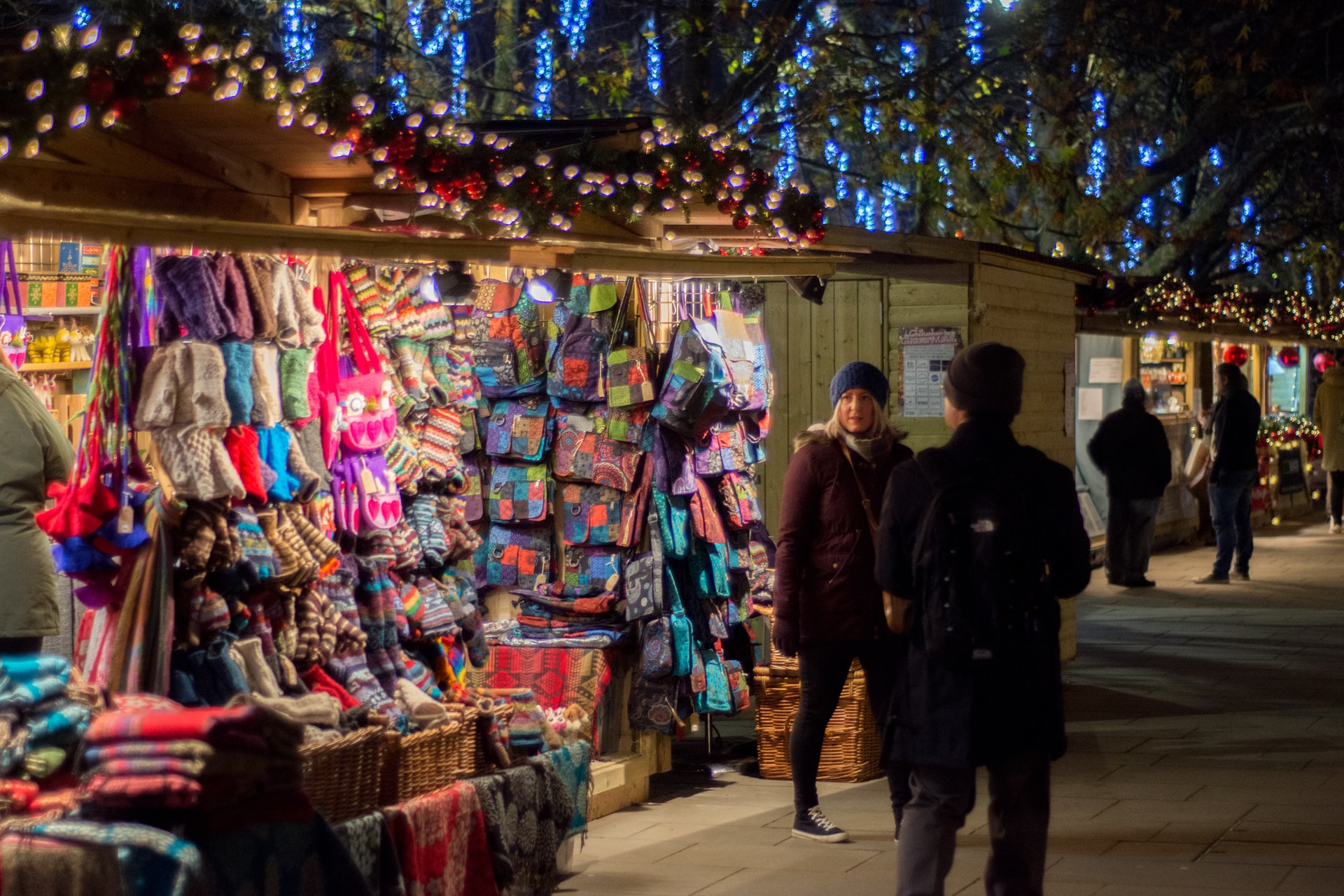 Holidayworld Maspalomas, a different Christmas in Gran Canaria
Furthermore, you can also enjoy practically (almost) everything you can think of in the most important leisure and entertainment centre of the Canary Islands located in the south of the island: Holidayworld Maspalomas.
Only here you can come bowling at Swing Bowling & Restaurant, the only professional bowling alley in Gran Canaria with 16 lanes, where you can test your aim and enjoy the best food and drink in the restaurant.
If you want to feel like a real music star, at Bamm Karaoke you can leave everyone speechless by playing some of the more than 30,000 songs in its four themed rooms.
Do you like challenges? In the Anthology Escape Room you will have to challenge your senses and escape with the help of certain tracks. Its four escape rooms with different levels of difficulty with riddles and puzzles will be a real test for your intelligence.
Looking for a magic place where to have fun on Christmas? Wooland Fun Park is the only amusement park on the Canary Islands and with more than 20 attractions (open air or inside) you could really have a good time there.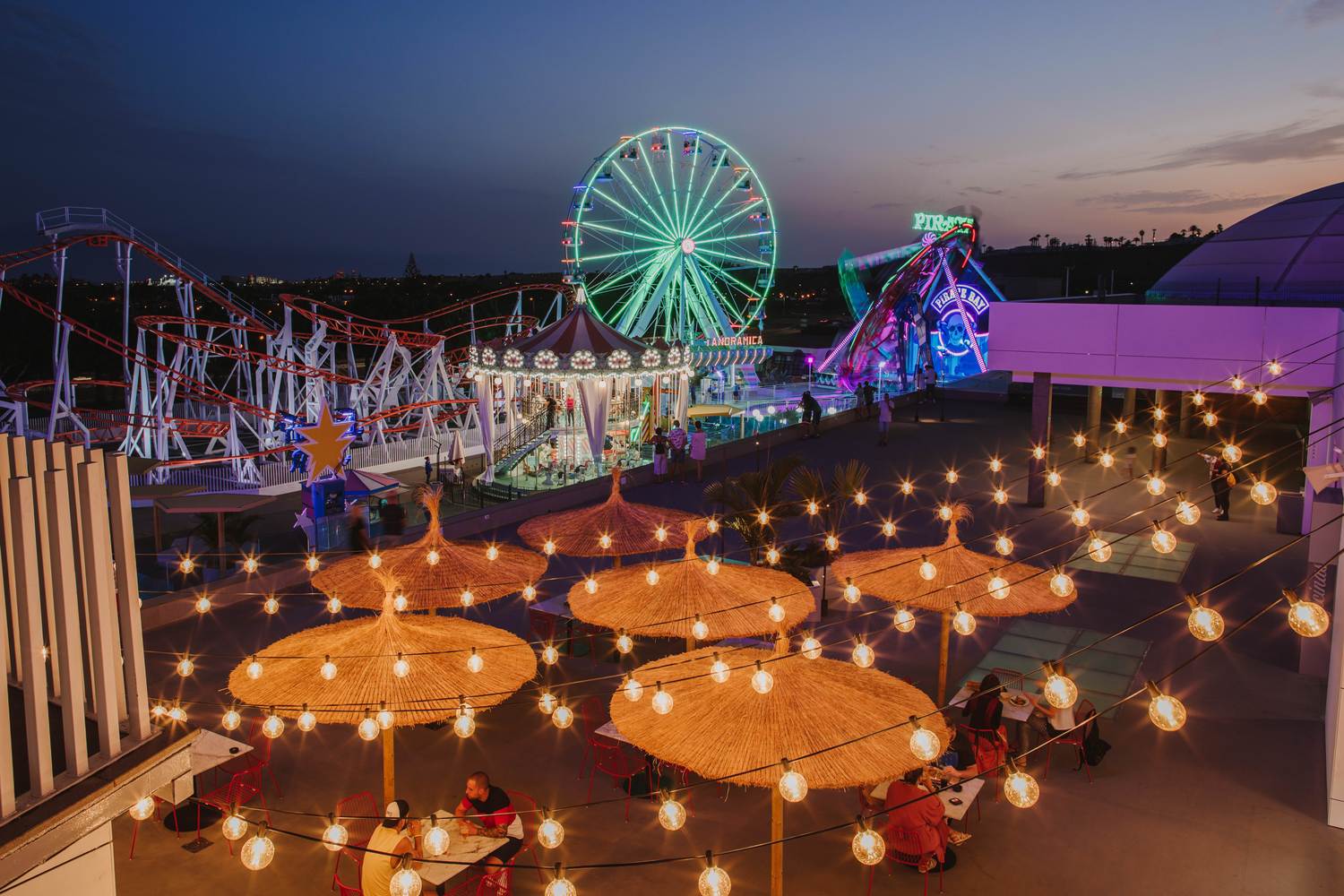 More plans for Christmas on Gran Canaria
How about doing a little exercise to combat the typical excesses of this time of year? Ozone by Reebok Functional is that gym you've been looking for and where you can burn off those extra calories in a modern facility.
Do you like gambling? Then Palm Kasino is the ideal place where adults can try their luck with numerous games in which to enjoy a great leisure alternative.
Are you more a sports fan? The Harrow Sports Bar is a unique place where you can have a good time watching your favourite team's games in the best possible atmosphere and where you can taste tasty dishes and drink some of their more than 25 brands of beer.
And if we already are talking about food… there is no better option than going to Nomad Gastro Market: a meeting point where 14 restaurateurs offer a great selection of world cuisine in a privileged space.
In short, Christmas in Gran Canaria is very varied, but above all, different to what you would probably have thought before reading this article. What are you waiting for to enjoy this wonderful island in winter? We are waiting for you!