Discover the best tips and tricks for visiting theme parks and make the most of your trip. Save time and money and, most importantly, have fun for a successful amusement park visit! Let's go:
1. Book your tickets in advance
Save yourself some time and book your tickets in advance. If you're lucky, you can buy tickets online, so you don't have to queue in situ. Many websites also have special discounts only available online, or you can book tickets for the rides you want to get on in advance.
2. Check the height and age restrictions
If you're visiting a theme park specially with children, always check the height and age restrictions before you go, so you can rule out rides on which your kids can't go. This will save you time.
3. Check the times of shows or parades
Check the times of shows or parades so you can mark where you want to go first. Bear in mind that rides are usually quieter during shows, so take advantage.
4. Go with public transport
Going to a theme park in a bus or by taxi saves you the prices of parking. If you still want to go by car, opt for free parking and walk to the theme park.
5. Bring supplies
Come prepared! The following items are essential for a visit to a theme park:
If you want to go on water rides, it may be a good idea to bring a waterproof case for your phone and a poncho, if you don't want to get wet.
Bring a powerbank to charge your phone if you're going to take a lot of pictures.
Bring snacks, since at the amusement park they can get really expensive.
Bring a water bottle. Some amusement parks have free water dispensers.
Don't forget to bring your sunscreen!
6. Plan your route
Go to the rear of the amusement park and work your way towards the entrance. You can also go directly to the rides that you want to go on. Save the queues of the most popular rides for the beginning, when you still have energy to queue.
Also arrange a meeting place in case you get lost. This way you're less likely to get stressed, and having a meeting point is essential.
7. Use the single rider lanes
Use the single lanes where there's usually little queue. You maybe won't sit next to your partner, family member or friend, but that way you can save a lot of time.
8. Check if the shows are in English
Make sure that the shows you want to visit are in English. Check the small icon on the park guide or ask beforehand at the information centre.
9. Bring your ID
Always bring your ID just in case. Especially if you want to buy alcohol. It's better to be safe than sorry.
9. Download the app of the park
Most theme parks have an app for smartphones where you can view maps, see wait times and find out the time of the next show or parade. Normally you can also make in-park purchases, order food or secure dining reservations.
Have fun at the theme park!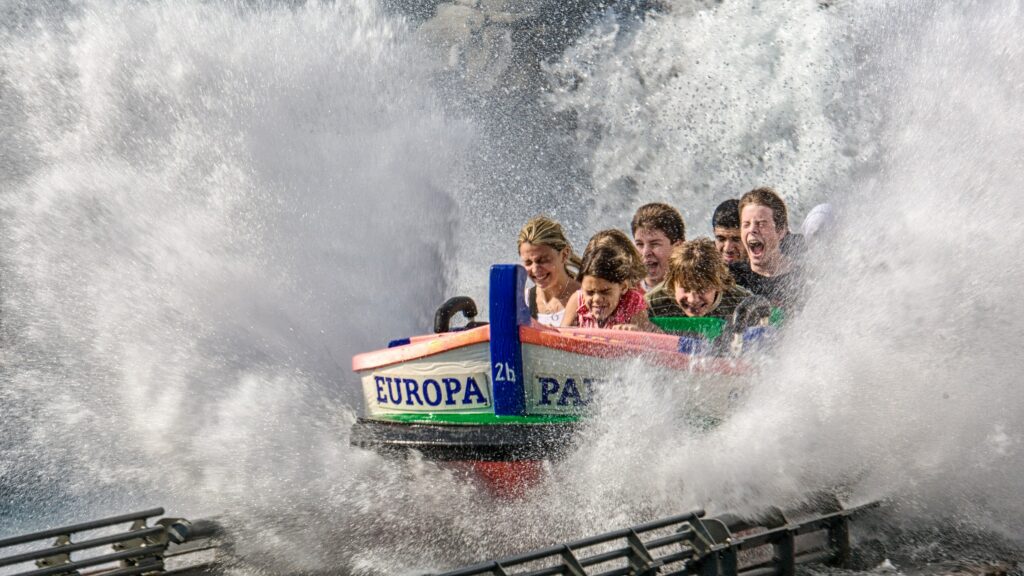 The most important tip is to have fun! Make the most out of a theme park and follow our tips and tricks for visiting a theme park. And, if you're on Gran Canaria, don't miss Holidayworld Maspalomas, the only amusement park in the Canary Islands. Enjoy karaoke, escape rooms, bowling alley and many possibilities to eat apart from its theme park with rides and attractions.