Bowling is today a very popular sport and suitable for all ages. One of the reasons for its success is that its practice is really simple. As you probably already know, bowling is a salon sport that consists of knocking down a set of wooden pieces (called pins, pins or palitroques) by throwing a heavy ball against them. Unlike other types of bowling games, in this one, the ball rolls or slides and is not thrown in the air. But what you may not know so much about are its benefits.
Have you ever thought about them?
Like many group activities, but this one in particular with its own particularities and aspects, bowling has its benefits. Today we are going to give you 10 reasons to bowl.
Why bowling?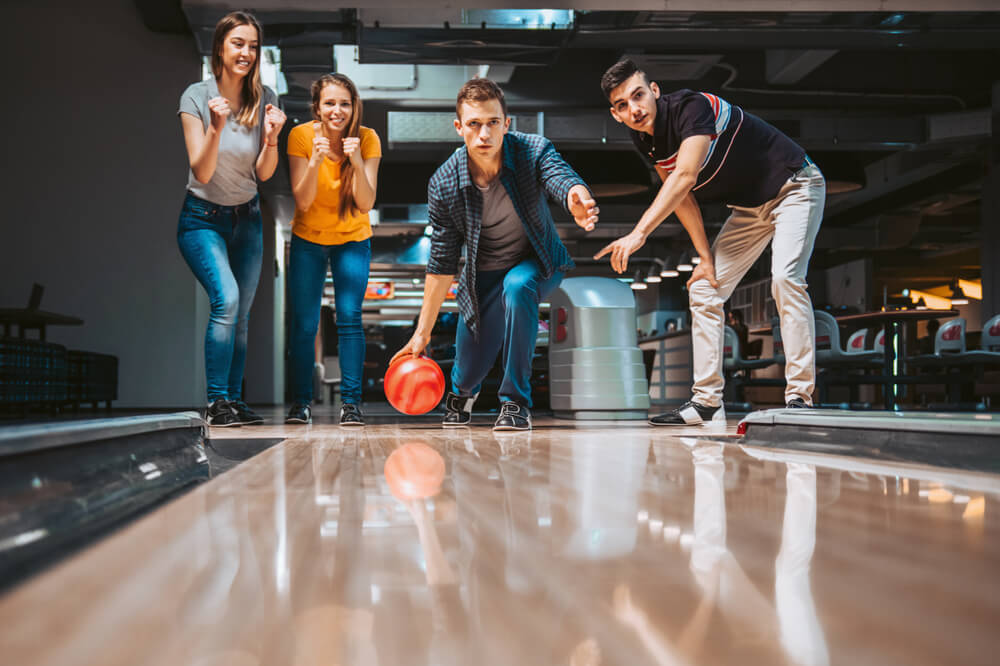 Bowling is a sport that can offer you long hours of fun and good times with your friends. Whether it is practiced professionally or just for fun, bowling is an activity with multiple benefits for its players.
Do you want to know them?
Today we present you the 10 benefits of bowling. Bowling not only has physical benefits, it also has psychological and emotional benefits, giving you the perfect strike!
1. Encourage fellowship
Bowling strengthens bonds of friendship and encourages relative healthy competition. It is common for an activity such as bowling to be present in the team building activities that companies now use to create highly effective teams.
When you go bowling you do it with a group of people, and spending hours competing and having fun while eating something or having a drink will make you socialize with people, and you can create new bonds of friendship.
Playing sports like bowling encourages socialization, as you get to know new people and create a series of memories and shared experiences with each other. Cheer up!
2. Release stress
This is an activity that helps to relax, perfect for those people who, after a hard day's work, are looking for a fun way to escape.
A game of bowling is very effective for disconnecting from the daily routine, clearing the mind and eliminating tension. Without a doubt, this is one of the 10 benefits of bowling that we find most interesting for many people's daily lives.
3. Improves your confidence
This is a really fun activity… but in its improvement, it motivates perseverance and discipline to evolve in your technique. It is a challenge, and it helps you to constantly improve.
When you do an activity like bowling you are showing and enhancing an ability to progress and improve it. Training and improving your physical abilities increases your self-concept, giving you a more complete image of yourself, something vital to boost your self-confidence.
4. Favours healthy competitiveness
In team sports such as bowling, people tend to look at others to see how they exercise in comparison to you. Looking at others promotes healthy competition and stimulates the body to improve.
You discover what "healthy rivalry" is: you acquire the ability to learn from both victories, reflecting humility, and defeats, applying values such as tolerance.
5. Self-control
By doing team exercises like bowling we will also be learning to control our frustrations as well as helping us to establish a series of routines and helping us to value rules, since we are under the "orders" of an activity with its own rules.
6. It promotes your health
The sport of bowling has innumerable benefits for the body. It improves your mood, helps to establish an optimal sleep routine, directly affects the reduction of sedentary rates and helps to prevent diseases such as obesity, osteoporosis or heart disorders, among others.
7. It works all the muscles
It especially strengthens and tones the arm and forearm. As well as contributing to hardening the legs. Because the movement generated by throwing the ball involves a large number of muscles in the arms, legs, and back.
It is a really complete activity!
As you can see, among the 10 benefits of bowling, everything related to health is very present. Bowling helps physical development and psychomotor coordination.
8. Improves coordination
Bowling is an activity that requires aim, and a correct coordination of the brain, sight, arms and feet so that your whole body fits together and the ball becomes an extension of your hands.
Can you do it? Are you sure?
9. The body is kept active
Bowling helps you burn calories. In one hour you can burn 200 to 280 calories. Among the 10 benefits of bowling, everything about it will matter to many. Because sometimes losing weight is a hard and lazy activity, why not do it while having fun on the lane?
10. Fun
In most cases, individual training has a specific goal and can be boring. Going bowling tends to be more dynamic and fun.
The fact that they are activities with more people favours interaction and the good feeling when performing a common exercise.
Enjoy the benefits of bowling in Holidayworld Maspalomas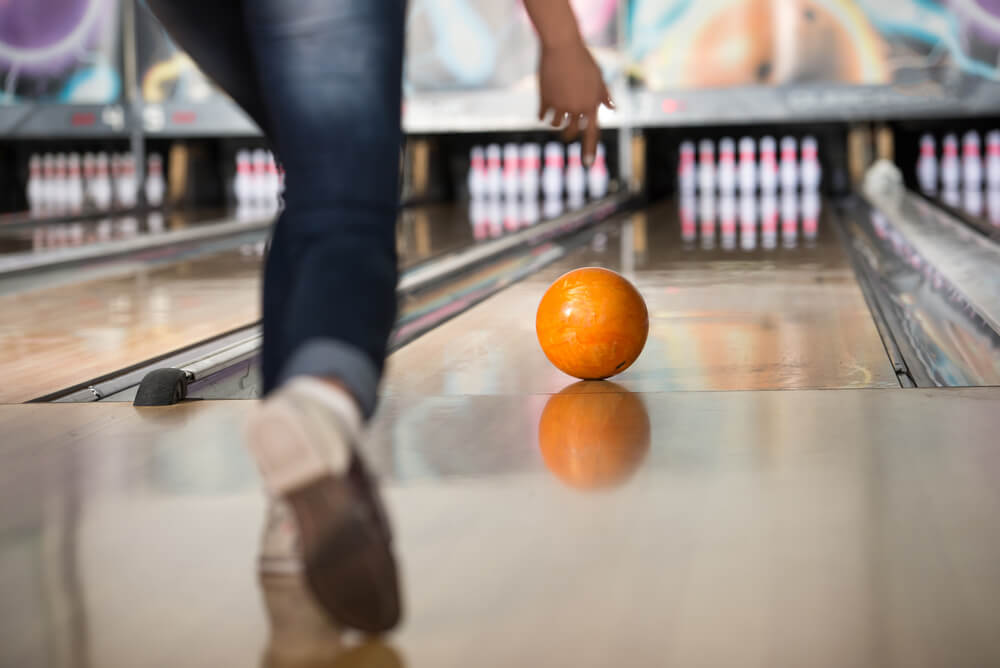 As you probably already know, at Holidayworld Maspalomas we have renewed our bowling alley, Swing Bowling: Enjoy the best bowling alley with a new design for what will continue to be the largest bowling alley in Gran Canaria, and the only truly professional one on the island, with 16 lanes and shoes included. While you play, you can enjoy food and drink from our Swing Bowling Restaurant for a day of laughter and fun.
Several Spanish champions in different categories have come out of these facilities: don't miss the tournaments and special offers we have all year round! Test your aim and get to know first hand the 10 benefits of bowling at Swing Bowling.