Summer is one of the most ideal seasons to enjoy outdoor leisure activities and one of the most popular places during these months are the theme parks. You may not have noticed, but the average length of a day at these parks ranges from 3 to 6 hours. In this article we are going to give you 5 tips to go to a theme park so that all the time you spend there is full of fun and happiness.
At Holidayworld Maspalomas you have access to all kinds of attractions and services to make every moment in the park different and fun. But we want you to come prepared from home and with a few small details any basic needs you may have will be taken care of. Here are our tips as a theme park.
7 essential tips for visiting a theme park
First of all, calculate the duration and the purpose for which you are going to the theme park. Depending on that, the volume or importance of these tips may vary. Nevertheless, we consider these recommendations to be essential to be prepared for any need that may occur in the park.
1. Keep hydration close by
Keeping a bottle of water handy can be the key to refreshing yourself and making the most of each of the attractions. Don't forget that we are going to be on our feet for a long time, constantly moving and having a great time. That's tiring and we need to be properly hydrated.
2. Comfortable clothing
It sounds obvious, but it's so important that we can't overlook the fact that you should wear comfortable clothes. Wear sports shoes and clothes that are not too tight so that you can spend hours in them without any discomfort.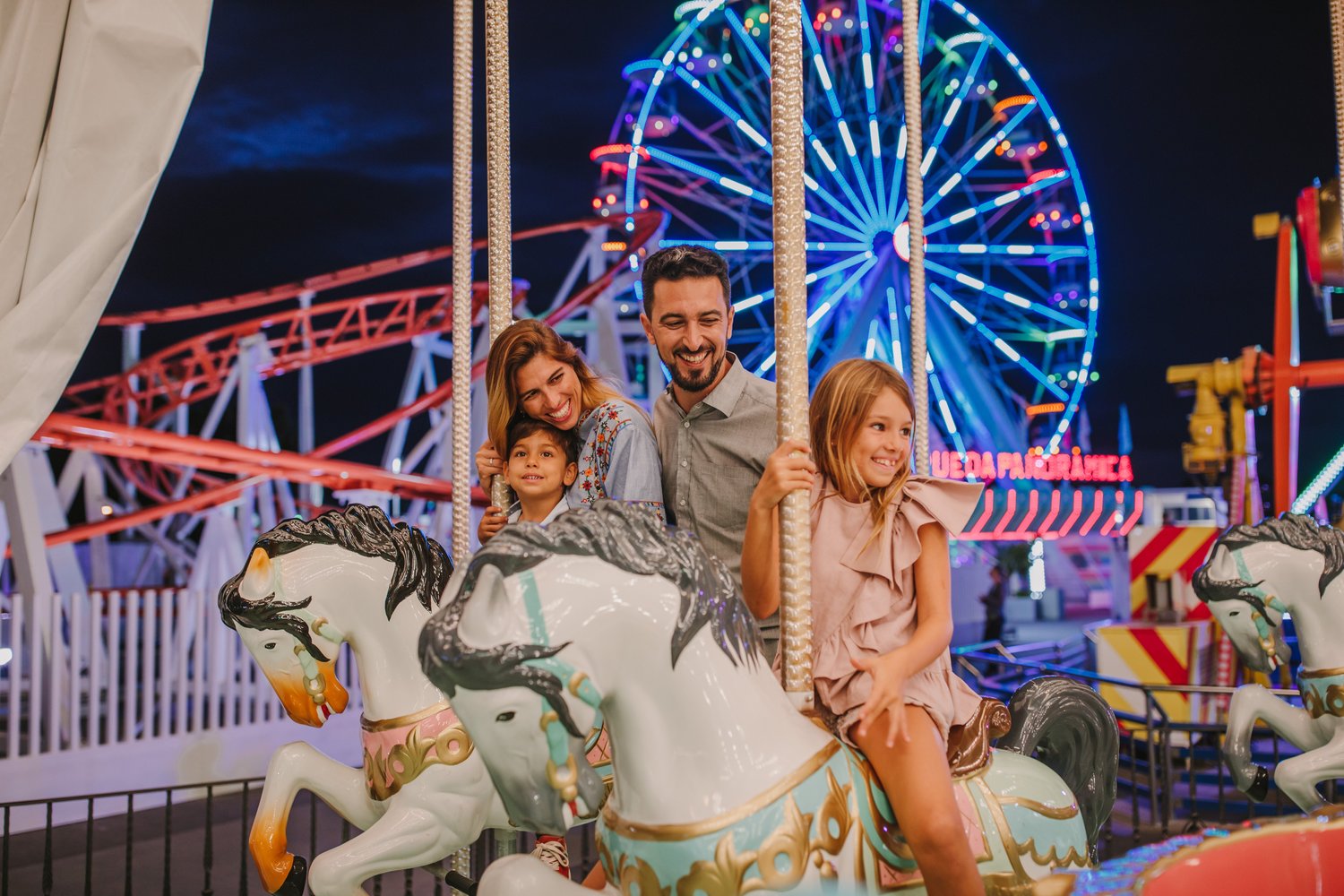 3. Change of clothes
On top of the above, we add that you should have a change of clothes and leave them in a locker, if available. Many things can happen that make you need to change clothes. Rain, dirt… Always have a change of clothes ready for any trouble you might have!
4. Toiletries
And it's all related, that change of clothes that comes with some wet wipes, a small towel to dry you off… If you come with the little ones, keep napkins handy in case that delicious ice cream melts and runs down their t-shirt. If you decide to eat in the park, these products will make sure you're ready to get back to the fun.
5. Mobile and/or camera
Such a special day has to be captured… take your mobile phone 100% charged or your best camera. Those smiles are the reason why you want to have fun in the park.
EXTRA TIP: a powerbank with a charger is the perfect option if your phone takes great pictures. Videos, photography, slow motion, social media… that moment not only has to be lived, it has to be made eternal.
6. Sunscreen
In this list of tips for going to a theme park we want to emphasise health. Summer temperatures are high and the sun shines more brightly than usual, so our skin needs to be protected. If you go with the kids, bring a sunscreen with at least SPF 50. So many hours in the sun can lead to sunburn that can spoil our unforgettable day of fun.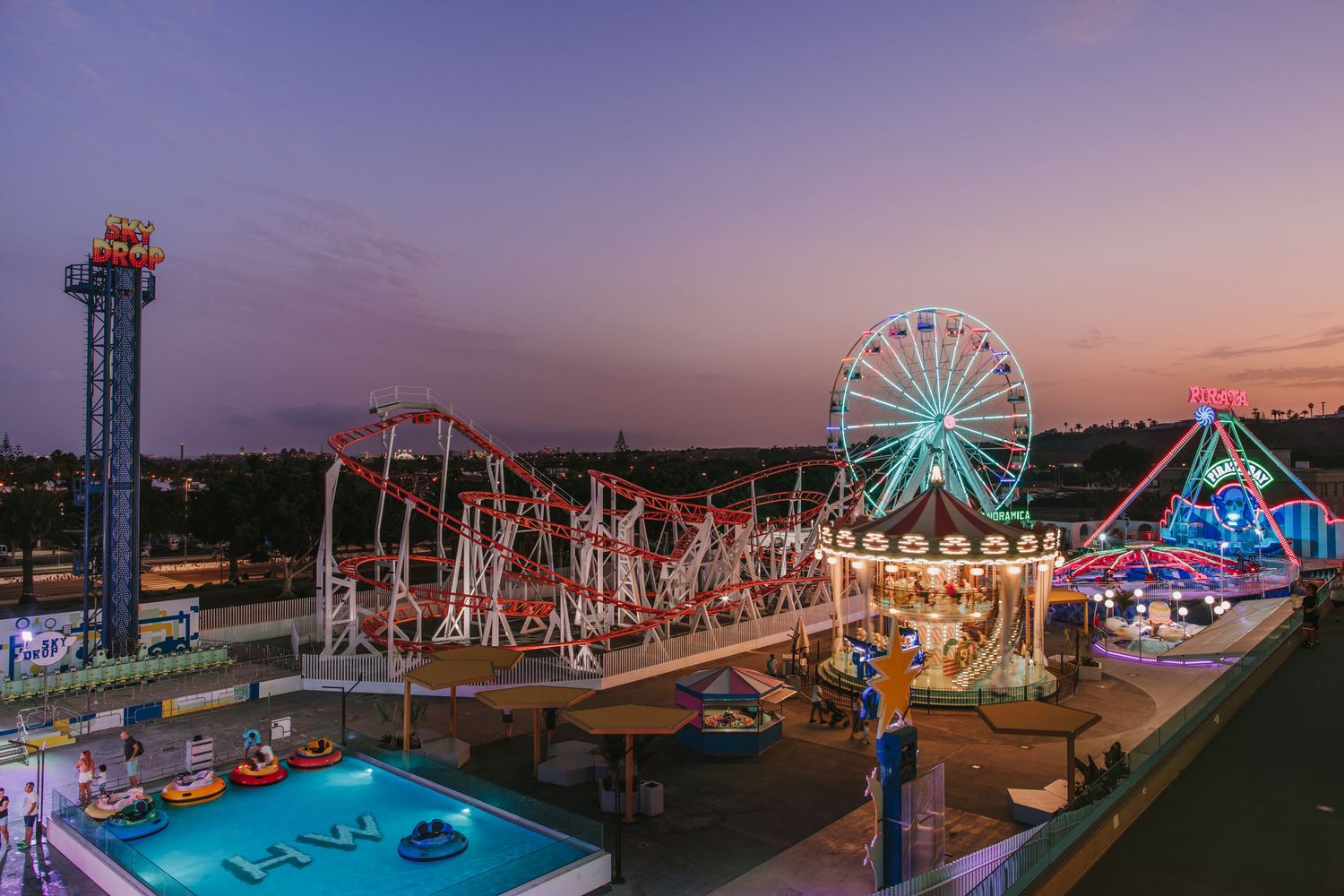 7. Forget everything else
The best tip to enjoy a theme park is: don't think about anything but having fun and a great time. This place is made for enjoying a day where there are no worries, work or the monotony of everyday life.
Come and live an experience full of laughter, joy, adrenaline, pleasure and fun with the people you love the most. Not only you will be grateful, but also those who can enjoy you without worries, stress and a mind focused on living in the moment.
The joy of spending a day with family or friends
At Wooland Fun Park you can enjoy an incredible day enjoying attractions such as our emblematic Ferris wheel, the pirate ship or our iconic roller coaster. But you will also have the possibility to have fun with services such as:
Anthology Escape Room: 4 rooms with incredible puzzles and enigmas to spend an impressive and exciting time with family or friends. One of the most popular activities in recent years.
Swing Bowling: The largest bowling alley in the Canary Islands with more than 16 lanes. A benchmark in the sector where you will also have access to tasty dishes and drinks in the Swing Bowling Restaurant. Are you coming to make the most of it?
Bamm Karaoke: 4 themed rooms with different styles of music will bring out the talent you have inside you both for singing and for making your company have a great time. 30,000 songs are waiting for you!
Have you decided to come? Take note of our list of tips for going to a theme park and get ready to enjoy a day full of fun and entertainment. We can't wait for you to come and live a unique experience at Holidayworld Maspalomas in the south of Gran Canaria.